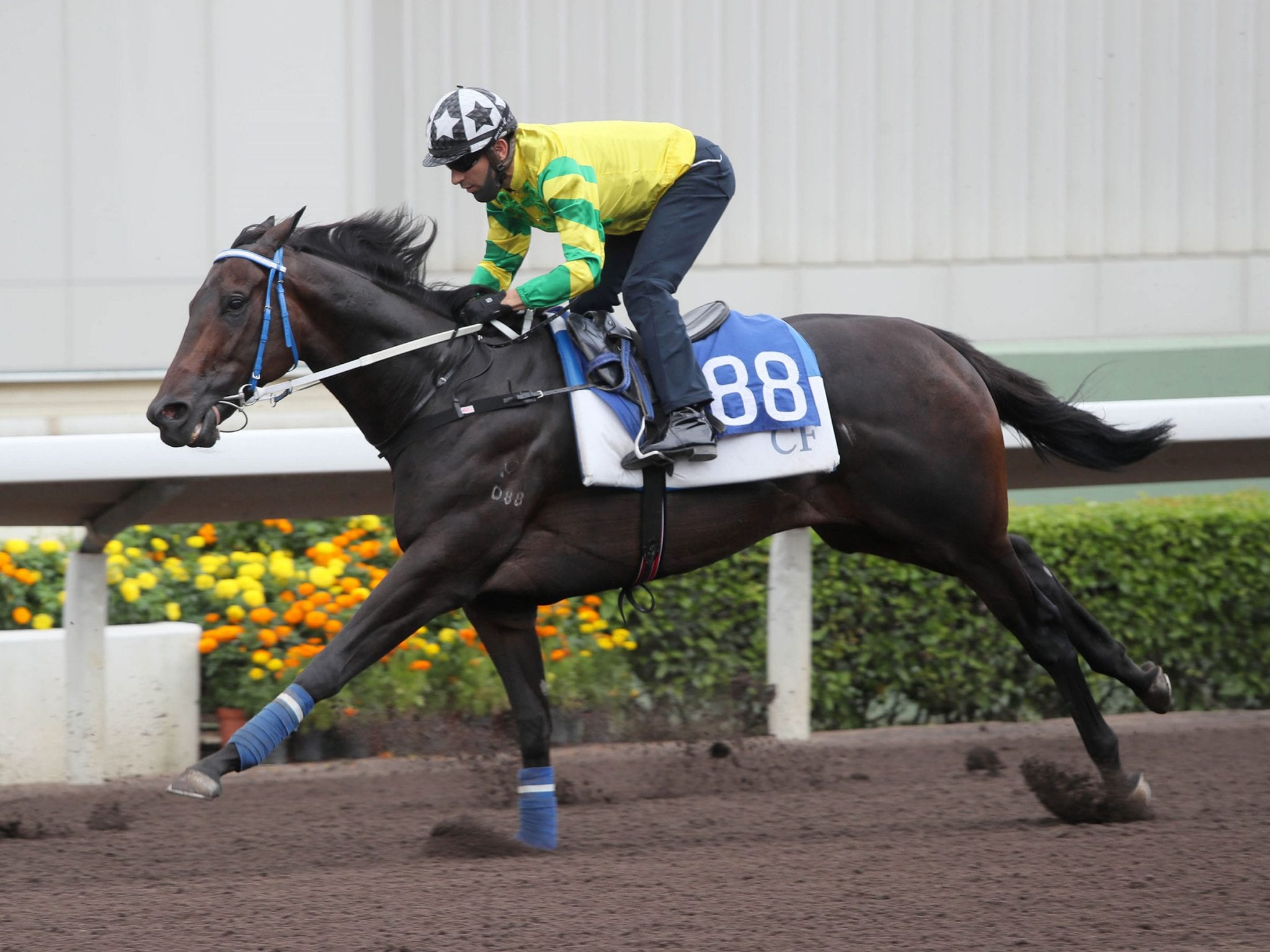 Nursing a 15-win lead over Zac Purton in the 2020/21 Hong Kong jockeys' championship, Joao Moreira was given two more reasons to feel confident about landing a fourth title after excellent trial performances by Sky Darci and Courier Wonder at Sha Tin yesterday morning (Friday, 14 May).
BMW Hong Kong Derby (2000m) winner Sky Darci idled into the third place behind Ka Ying Star over 1200m after being allowed to balance up and running home stylishly before undefeated Courier Wonder was unextended to win his trial over 1200m on the dirt.
Caspar Fownes is targeting the Group 3 Lion Rock Trophy Handicap (1600m) with Sky Darci on 30 May – one week after John Size intends aiming Courier Wonder at the Group 3 Sha Tin Vase Handicap (1200m).
Fownes and Moreira have plenty of reason for optimism after Sky Darci's soft outing.
"His trial was very good, he seems very healthy. The break between now and the Derby (21 March) has probably done him a lot of good and I'm very happy to have a horse underneath me like him at the moment. He is in good shape," the Brazilian said.
Fownes was similarly effusive: "He was good, he's right where we want him going for the race at the end of the month. He had a nice freshen up after his Derby win and he's coming up good. He was very relaxed today and I just said to Joao to let him ride where he's comfortable and let him work home the last part, which he did.
"He's pretty close to being spot on, another quiet gallop and one final blow-out and he'll be there.
"I think he's going to be very effective at a mile and I'm looking forward to the race, actually. It will be a good race for him because I'm sure Ka Ying Star will run there and give us some weight, so that will give a test to see what we're like against horses that are just off the best.
"It's going to be a good race for him. If he can come and win that race and look good, then we can start looking at the big race (Group 1 LONGINES Hong Kong Mile) in December."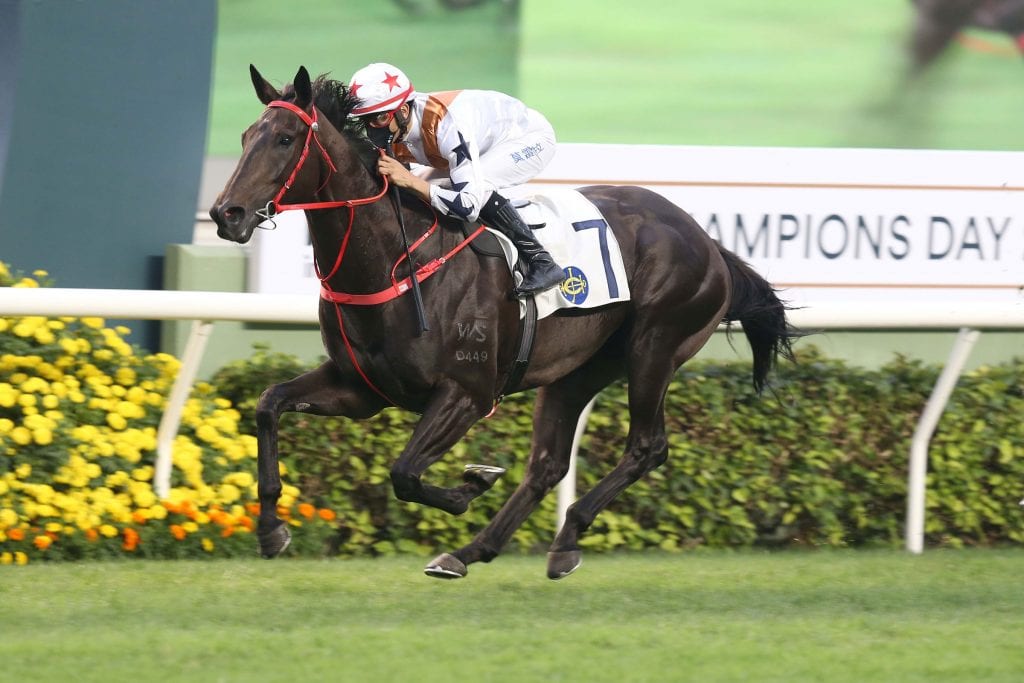 Moreira, who has watched Purton lift the past three titles, retains a revealingly high opinion of Courier Wonder.
"He is such a special horse, I've been saying that it's been a while since a horse gave me the feel that he has been giving me. I was actually asked by (John) Size to make sure that I don't go too hard and look after him a bit (in the trial)," Moreira said.
"That's pretty much what I've done. It was another great opportunity for him to learn to be behind horses and he seems to be very straightforward. He responded very well in the straight and I had to hold him tight because he's got so much in himself and I didn't want to use it at the trials and have nothing left for the race."
Leading Purton 121-106 in the championship, Moreira outlined his title ambitions.
"I believe (it is my season) and I have been working very hard for it. I want to win it badly because I have been sitting there watching Zac being crowned (champion) the past three seasons."
"I'm not taking his credit, he deserved to win those titles. I had to look inside of myself and see where the flame was and pump a little bit more oxygen into the flame and make it a little bit higher. Now I just want to keep on burning."
Moreira is confident Frankie Lor's Master Eight, a PPG (Privately Purchased Griffin), can propel him closer to his first title since 2016/17 with victory in the second section of the Class 4 Sapphire Handicap (1200m) after two recent trial wins.
"They've felt as good as they've looked on TV, he's done it very straightforward and shown he's a very professional horse. He's another one that I should be getting very excited about sitting on this weekend," Moreira said.
"The way he did it at the trials, I'd be very surprised if he goes out there and doesn't perform. He can be one of a kind.
"Of course, we have to respect the other horses in the race but at the end of the day it doesn't seem to be a very strong race so he's going to have every chance to start off his Hong Kong career in the best way."