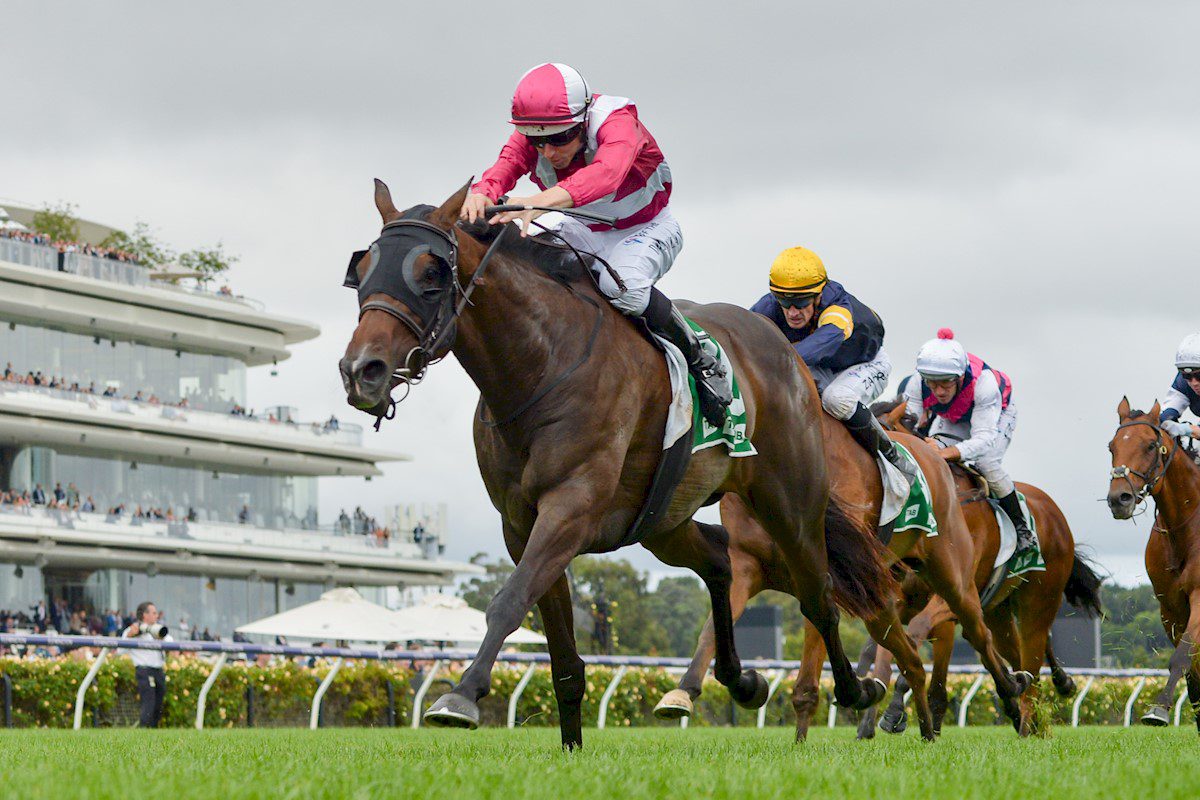 Inspirational Girl will commence her spring preparation in the Group 2 Feehan Stakes (1600m) at The Valley on Saturday.
The Reliable Man mare's preparation was hindered by a virus a few weeks ago, but owner Bob Peters said she has fully recovered, but warned that his mare will need the run.
"She's back on track but I would think, like most of them, she might need the run," Peters told Racing.com.
Inspirational Girl has had a decorated career on the track to date, winning 10 of her 17 starts, including Group 1 Railway Stakes (1600m), Group 3 Asian Beau Stakes (1400m), and defeating Zaaki in the Group 2 Blamey Stakes (1600m) at Flemington in autumn.
Peters, who through bloodstock agent John Chalmers purchased Inspirational Girl out of Jamieson Park's 2017 New Zealand Bloodstock Premier Yearling Sale for $190,000, is eyeing a path towards the Group 1 Caulfield Cup (2400m) with his mare.
"We've always thought she could get over some ground and we'll give her a chance this spring," he said.
"I haven't had the greatest of luck in the Caulfield Cup, but that's where she could end up if she looks as though she'll stay."
Another Kiwi-bred set to resume at The Valley on Saturday is Group 1 Victoria Derby (2500m) hero Johnny Get Angry.
Since winning the Classic, owner-trainer Dennis Pagan has had a torrid time with the horse, having just five starts in an injury plagued two year period.
He was last sighted at the races in the Group 1 Melbourne Cup (3200m) last year and Pagan is looking forward to resuming the gelding's career over a mile this weekend.
"It's just been an absolute nightmare since he won the Derby, things have gone wrong," Pagan told Racing.com.
"He's had throat surgery, he's had a broken rib – that we didn't know about – he's been sore in three or four other spots.
"He had a very good trial four weeks ago at Werribee, I thought 'He's going well this horse', then he had a bacterial virus.
"His bloods are very good, we have to kick off somewhere, so he'll run Saturday and I've got my fingers crossed everything's ok with him.
"He's very happy, and he's sound, his blood's good, he's eating well again, he's very alert – I took him to The Valley on Tuesday morning just to have a look around, he wasn't extended or anything.
"We'll ride him quietly and hopefully he shows that he still wants to be a racehorse."
Pagan purchased Johnny Get Angry out of Bradbury Park's 2019 New Zealand Bloodstock Book 1 Yearling Sale draft for $50,000.
More New Zealand horse racing news