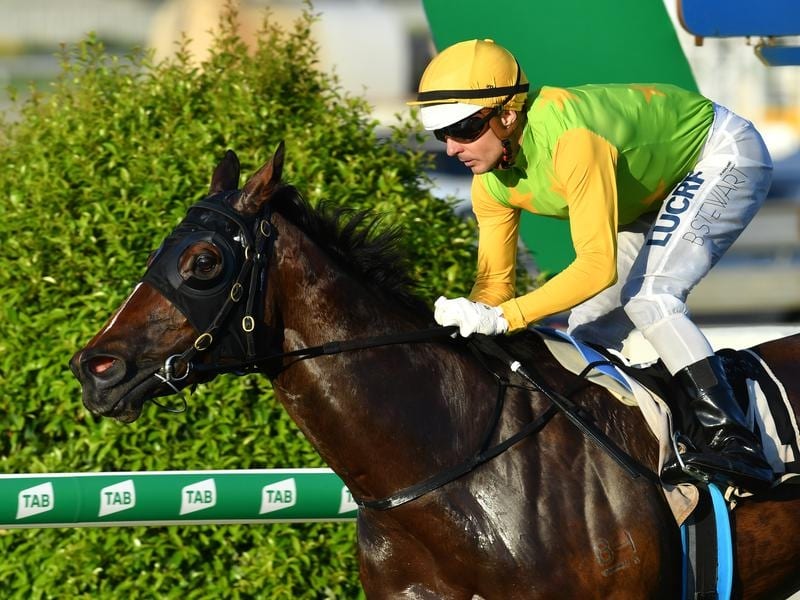 The lure of a likely dry winter has trainer Tony Gollan setting I'm A Rippa on a path to the Group One Stradbroke Handicap.
I'm A Rippa makes his return to racing in the Listed Ascot Handicap (1200m) at Doomben on Saturday.
The gelding was one of the Queensland success stories last winter, winning the Group Three BRC Sprint to go with his win earlier in the year in the Magic Millions QTIS race.
Gollan gave I'm A Rippa a light summer during which he won a feature quality handicap and was placed in the Keith Noud Stakes and Lough Neagh Stakes.
"We skipped the Magic Millions and Sydney autumn because of the fact Eagle Farm is back in play," Gollan said.
"The prediction is for a dry winter and Eagle Farm is such a good drying track.
"That is the key to I'm A Rippa – a dry track. I know he has won on a soft track but he has had 19 good track starts and won seven of them with eight minor placings."
Gollan said I'm A Rippa's rating of 104 had its good and bad sides.
"It is a two-edged sword. It means he can get into the big Group races without any trouble," Gollan said.
"On the other hand he is getting weighted out of the Listed handicap races. He has 59.5 kg on Saturday and will have to give weight to some smart horses.
"But I was happy enough with his trial when second at Deagon two weeks ago."
Gollan said it meant where I'm A Rippa was concerned he would be keeping a close watch on the weather through winter.
"For instance if we get a lot of rain on Saturday I am not afraid to keep him for the Victory Stakes at Eagle Farm the following week," he said.
"I know it is weight for age but I think he is up to it.
"I know there is talk of Redzel coming for it but on a dry track I'm A Rippa wouldn't be out of place."
Gollan said the Stradbroke was an obvious target for I'm A Rippa as the 1400m around Eagle Farm would suit.
"The good thing is we have a stack of other options for him. There are plenty of Group Three and Group Two sprints," Gollan said.
"Then you have races like the Eye Liner Stakes and Glasshouse Handicap later on."
Gollan hopes to have as many as 20 horses running in carnival feature races this year.
Leading the way will be his three-year-olds Ef Troop, who resumes in the Mick Dittman Plate on Saturday, and Outback Barbie and Zoustyle who are likely to resume at the Gold Coast in a fortnight.