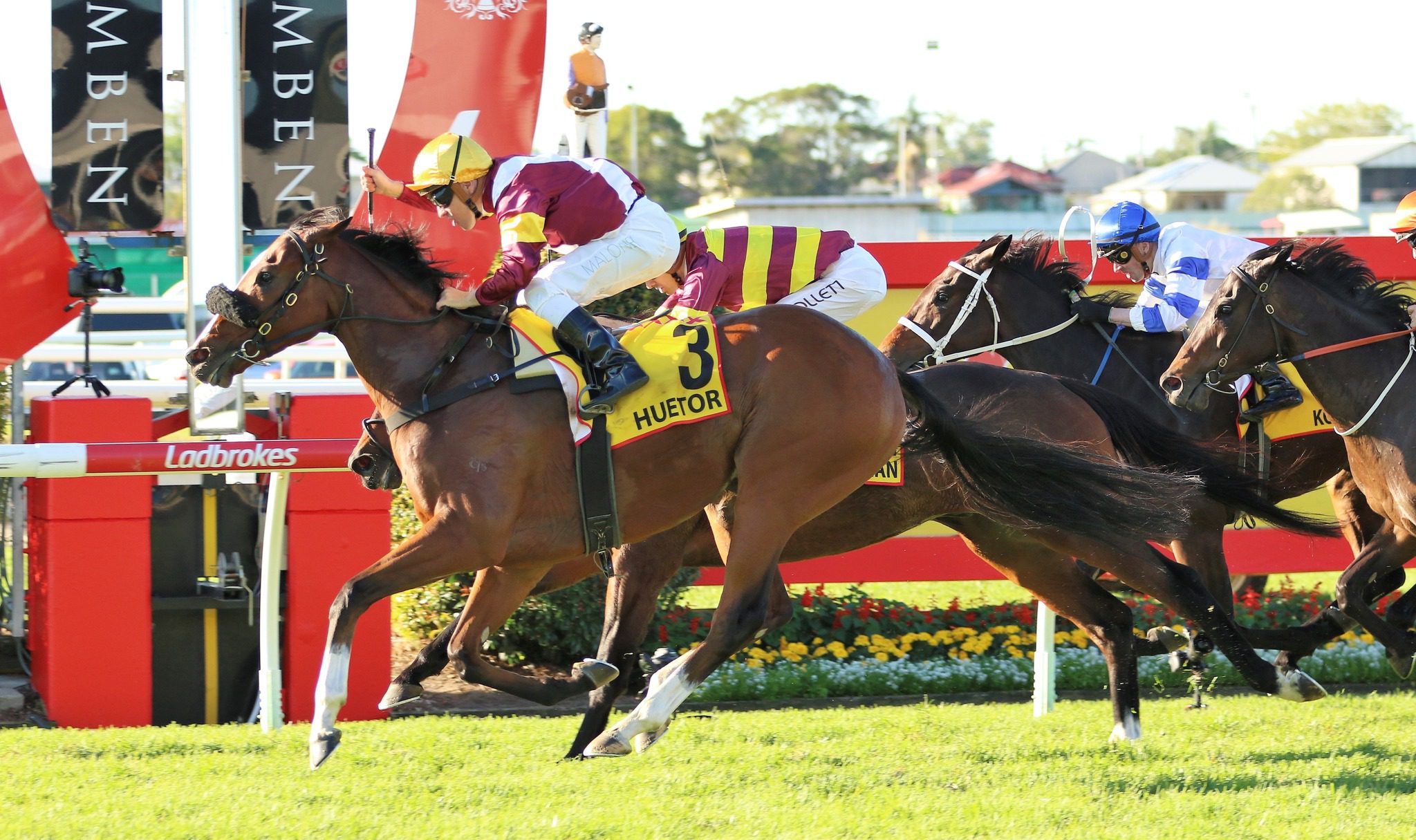 The 2023 edition of the Group 1 Doomben Cup hasn't disappointed with Huetor ($11) getting the nod in a grandstand finish on Saturday afternoon.
With last year's running of the race, it was Huetor finding success at Eagle Farm and has replicated his effort to score in back-to-back editions – the first time it's been achieved at two different tracks.
The Peter & Paul Snowden trained gelding got a perfectly timed ride by jockey Ryan Maloney, heading Zaaki ($1.90) comfortably before holding off the challenge of Numerian ($10) and Kovalica ($9) late in the piece.
Zaaki was the always going to be the natural leader in the race, and that's exactly what unfolded from the wide draw, coming across to lead at some strong sectionals. This left Zeyrek ($16) and Numerian getting ideal runs in the trailing position.
When the race went on you could find plenty of chances sprawled across the course, as Huetor got the head down, leaving Numerian running into second, while clear blackbook runs by Kovalica for the Group 1 Queensland Derby and Duais in the Q22 later in the campaign.
It was all honours the winner though as Huetor went on with the job after his Group 2 Hollindale Stakes placing, snagging more Group 1 glory in the process.
2023 Group 1 Doomben Cup Replay – Huetor
Co-trainer Paul Snowden spoke post-race and was elated with the victory of his six-year-old, suggesting the Q22 is the next target.
"When he was bottled up in between runners at the six or seven hundred, we knew we had a fair bit to offer," said Snowden.
"Once he got out late we know he's got a really good three hundred metre finish on him and he used that late.
"I honestly think he's only (just) coming good. He's got another run in him. Last season it probably got the better of him in the Doomben Cup into The Q22 but I think this could be right up his alley in a couple of weeks.
"He's pretty special because he's the first horse that we bought of the overseas horses that we've dabbled in. He's a dual Group 1 winner and it give us good confidence that we're buying the right horses to bring over."
Jockey Ryan Maloney couldn't have been happier with his position throughout the running as well, and when the race went on, seemed confident Huetor was going to be victorious.
"Couldn't have panned out any better," said Maloney.
"He's not a horse you can bustle he just resents it straight away. He loves to find his feet and get into his own rhythm.
"I had two options in the run, I wasn't too keen on following Duais so I could sit there and ride for a bit of luck or to my outside the opportunity just kept presenting itself.
"I had that cushy a run, I thought I've done my job and you can do the rest and he did exactly that.