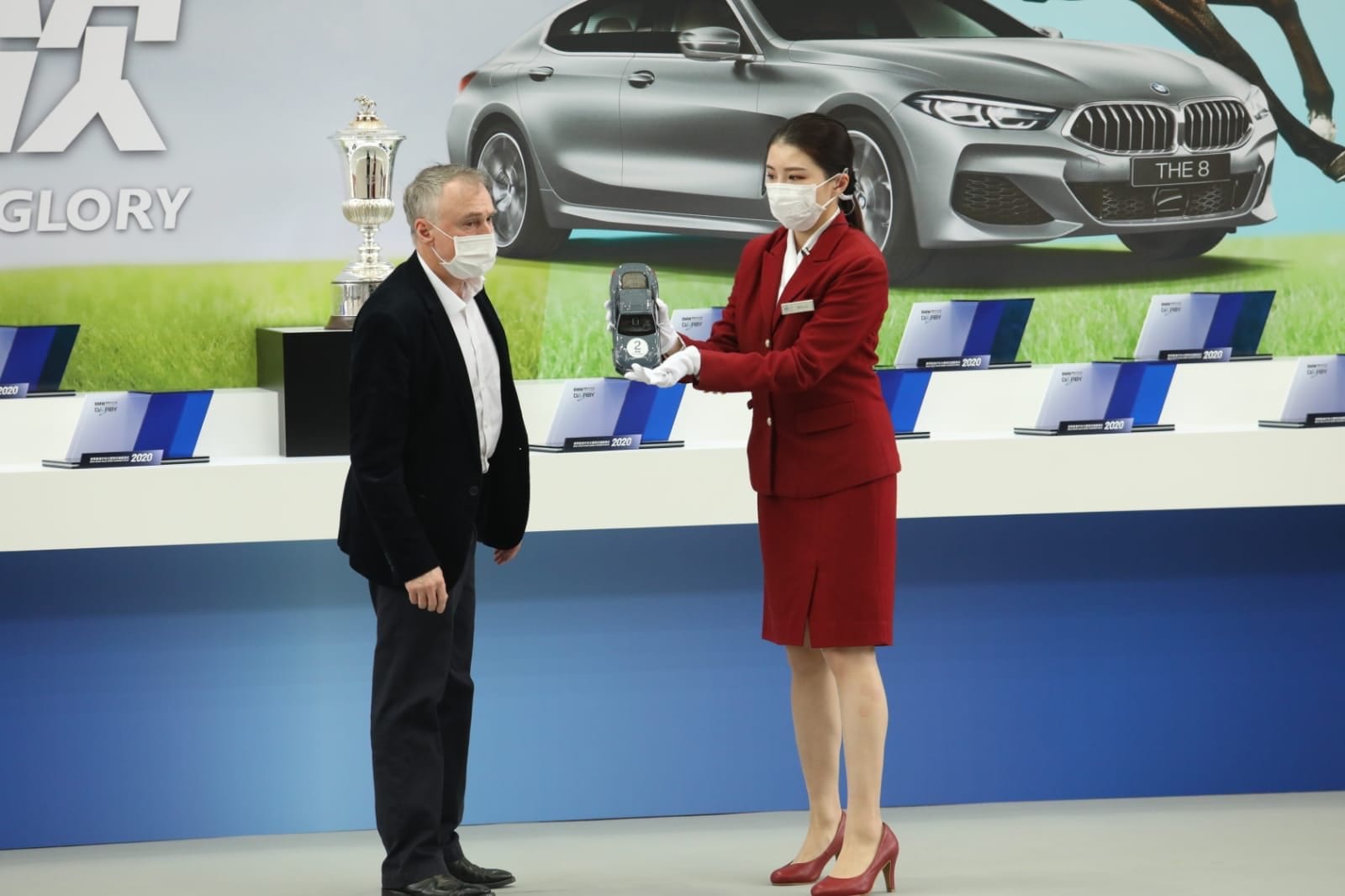 Ex-pat New Zealand trainer Paul O'Sullivan said there is no place he feels safer than Hong Kong right now and he has been impressed with the Hong Kong Jockey Club's handling of Covid-19 protocols.
"The Hong Kong Jockey Club really has taken measures which are stronger than the local government here," O'Sullivan said. "They have banned anybody from coming on course except for two owners per horse. "Anybody that's returned in the last week or so (since the 3rd of March from overseas) they've hired their own hotel and they've put them all in that, and they are very much restricting the people that are allowed onto the racecourse and into the stables. "They've taken all the measures they can – things like the weighing room – now only a certain number of people are allowed in it, everybody must wear a mask and they sanitize it."
O'Sullivan said the SARS outbreak in 2003 gave the people of Hong Kong a greater understanding of the gravity of the spread of coronavirus and as such they were prepared to take the Covid-19 outbreak seriously. "The people here in Hong Kong are vastly experienced with this sort of thing because of SARS in 2003 and they've contained things pretty well," he said. "Basically, you've got to wear a mask. Nobody shakes hands and we're used to washing our hands all the time."
O'Sullivan said that while the virus is being contained in the region, activity is still quiet. "Nobody's going anywhere – I think the retailers & restaurants they are doing it very tough here in Hong Kong and what the medium to long term ramifications of that are, we won't know for a little while."
The continuation of racing has been a positive for the Hong Kong Jockey Club, which is the only legal form of gambling along with betting on soccer, in addition to running the lottery. "Turnover is not too bad," O'Sullivan said. "I think there's 101 TABs here in Hong Kong and they're all shut and therefore online or phone betting is the only way to bet. "They've just suffered a blow with the Premier League in England just shutting up shop and that accounts for about 40-50% of their turnover and that's going to make it a bit more difficult for them.
"In terms of racing, the turnovers are down but they are still around HK$1.1 or 1.2 billion for a meeting, which were the last figures I saw. "If you go back last week, there was a small race that still had the equivalent of $40 million New Zealand dollars on that race alone, so it's not too bad."
O'Sullivan said that while he expects the hit to the economy to have a knock-on effect to the price paid for horses internationally, he expects Hong Kong owners will still be buying and there will be a better understanding of demand when owners make an application for an owner's permit, a process unique to Hong Kong. "I think people will still buy horses for sure to fill their permits, otherwise they find themselves at the back of the queue for a year or two."
O'Sullivan, who has been based in Hong Kong since 2004, will be staying put in Hong Kong during the off-season. "I have an 86-year-old father (legendary trainer Dave O'Sullivan) that I go and stay with in New Zealand and in the current environment it is probably not the smart thing to be doing."
Currently mid-table, with 20 wins for the season, O'Sullivan said he has been pleased with his year to date but is waiting for the next star to emerge. "You just don't get the turnover of horses that you get in New Zealand and the good horses are a bit few and far between. I had a good horse that died about 18 months ago and the next one that stood up bowed its tendon, but you keep soldiering on."
The 60-year-old trainer has put the finishing touches on BMW Hong Kong Derby (2000m) aspirant Amazing Beats, who will contest Sunday's HK$20 million event, a race he won in 2007 with Vital King. O'Sullivan said Golden Sixty, who won a trial for Matamata trainer Graham Richardson as a three-year-old at Te Teko before joining Francis Lui, was the horse to beat.
"The fact that Amazing Beats stays 2000m gives him a chance and he has drawn a nice gate but I am not sure that he has got the zip in him over the last 400m. "It is a pretty tough mile and a quarter here, which can find them out, but Golden Sixty is a class horse."
O'Sullivan has quality three-year-old Dragon Leap to look forward to next season, with the son of Pierro likely to target the Group 2 Queensland Guineas (1600m) for his brother Lance, who trains in partnership with Andrew Scott, before he ventures to Hong Kong.