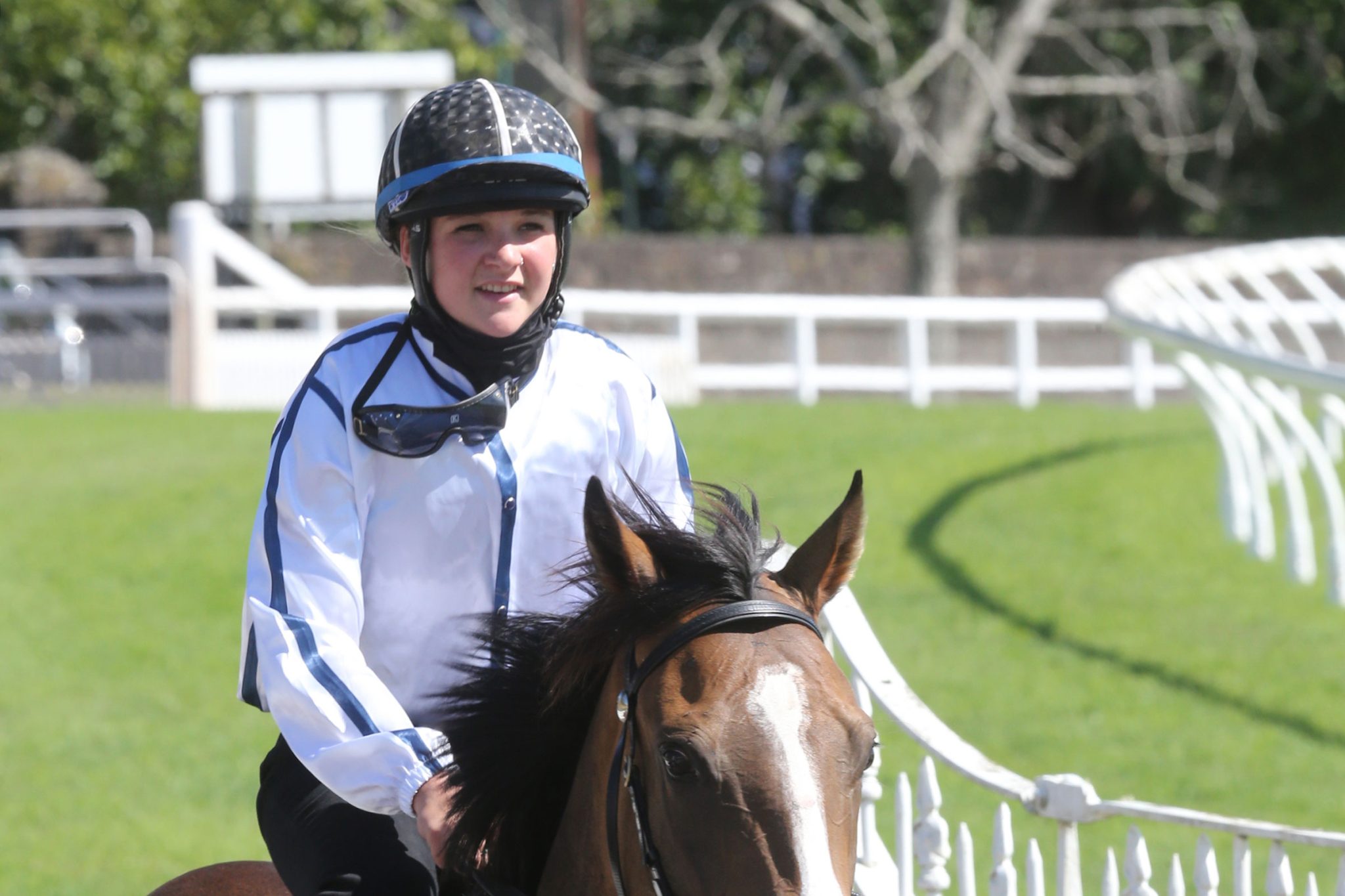 Kelsey Hannan is looking forward to kicking off her riding career at Tauranga on Saturday where she will have two rides for her employers Shaun and Craig Phelan.
The 18-year-old apprentice jockey originally hails from Northland where she first became involved in racing under the tutelage of local horseman Kenny Rae.
"Kenny Rae brought me into it about two years ago. I hadn't had anything to do with racehorses, just riding hacks and ponies with family friends," Hannan said.
"I have wanted to be a jockey since I was really young. When I turned 15 I wanted to leave school and get into it, but I wasn't quite fit enough to get going and I wasn't ready to move away from home. I sacked the idea for a bit and then Kenny needed a trackwork rider.
"I asked him if I could go into an apprenticeship if I came and did some trackwork. He said he would put me through it and it has all gone from there.
"He pretty much dropped me straight in it and took me down to Christchurch with a team of horses.
"Kenny is pretty old school and he has taught me a lot."
While she enjoyed her time at Rae's, late last year Hannan decided to move to Waikato to further her riding career.
"I just wanted to get into the big water and moved to Cambridge where I work for Shaun Phelan. I have been with Shaun for four or five months now," she said.
"I have had 43 trial rides and quite a few of them have been on the Polytrack."
Shaun Phelan has been impressed with Hannan's work ethic and drive and he is looking forward to her having her first raceday rides on Saturday.
"She is a hard worker, she is one of those people that you ask to turn up at 4:30am and she is there 10 minutes earlier. She is dedicated to her job," Phelan said.
"Noel Harris has been a good mentor for her and he is happy for her to kick-off now that the tracks are turning wet.
"She is going to be a huge asset during the winter time with her four-kilo claim, and she can ride at 50kg no problems at all, she is pretty small."
Hannan will ride Ohiwa Sunset in the Bayleys Whakatane 3YO (1400m) and Enchanted Elle in the Gartshore Construction Maiden (1400m).
"They are fresh-up for their new campaign," Phelan said.
"Ohiwa Sunset was with Daniel Miller and we have picked her up this season. She is quite a nice filly. Her trial was good and I think she will handle the wet track.
"Enchanted Elle trialled up well on Tuesday. She is a full-sister to Hit The Road Jack and I think she will love the heavy track."
Phelan will also line-up Notabadphelan in the Bayleys Mount Maunganui Handicap (1200m).
"He won fresh-up last prep and he is a half to Yourdeel," Phelan said. "Hopefully he has a good winter prep this year, he is quite a handy galloper if he stays sound, he has got quite a few leg issues."
Meanwhile, Phelan is looking forward to the return of a couple of the stable's higher rated horses in Quiz Kid and Big Mike.
"Quiz Kid has had two trials now, unfortunately he bled last prep so he has had to pass the mandatory two trials. He is not far off having a run. We will look at taking him to Awapuni, he seems to love that track," he said.
"Big Mike has spent a bit of time down at Harvey Wilson's doing a bit of farm training. We are just working out whether we bring him back for one last go."