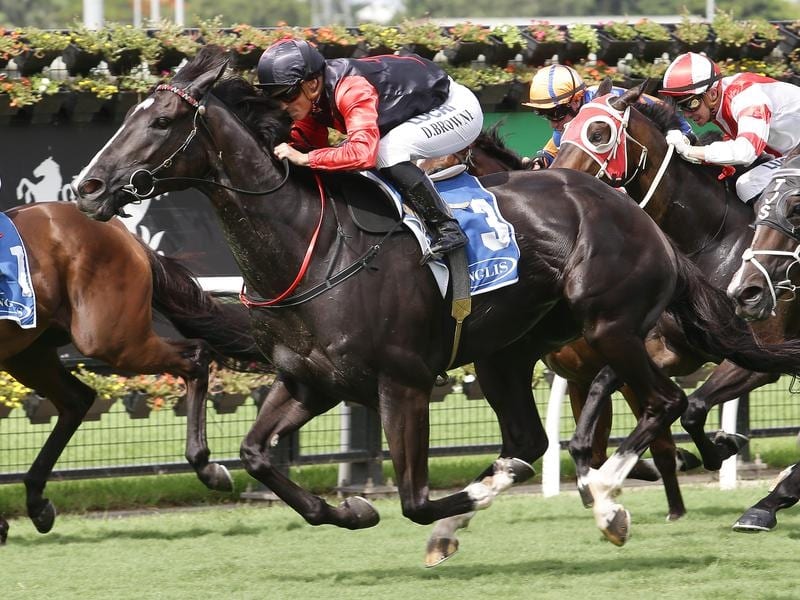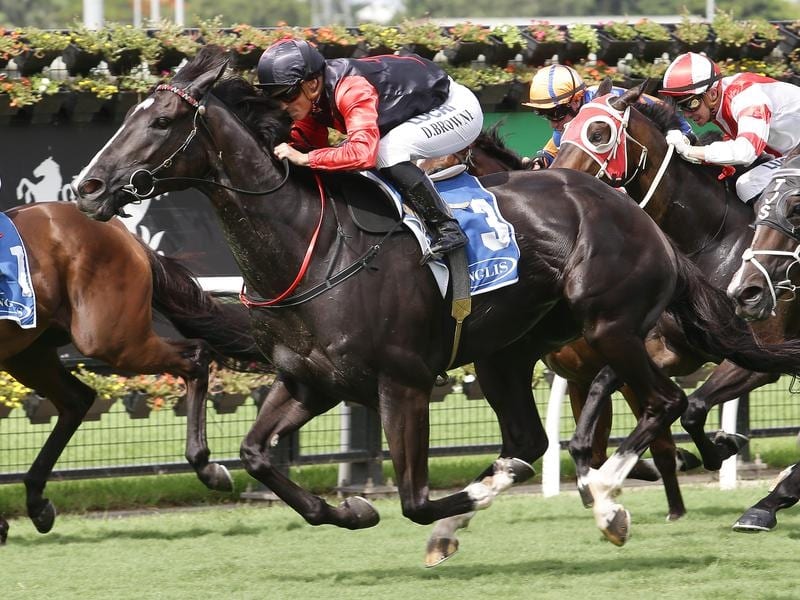 Port Macquarie trainer Jenny Graham does not mince words about whether her Eagle Farm winner Awesome Pluck could be as good as her stakes horse Victorem.
Graham has won with four of her past eight starters in Queensland, including Victorem, who won last week's Lough Neagh Stakes.
Asked if Awesome Pluck could measure up to Victorem, Graham replied: "Yep."
Awesome Pluck ($2.40) needed every inch of the new Eagle Farm track straight on Saturday to beat Snoopy ($19) by a long neck in the Easter April Handicap.
The gelding ran 56.55 seconds for the 1000m, which was a record for the redeveloped track but also broke the record held by Hidden Pearl of 56.59 on the previous reconstructed track.
The leader timed final 600m was 32.75, which meant Awesome Pluck would have run close to 32 seconds for his final sectional.
Graham said Awesome Pluck would head for a short spell before coming back for the NSW Country Championships in the autumn.
"It isn't that far away so he will probably just have one trial leading into a heat. He will probably then come back for the winter carnival," Graham said.
She has six horses at the stables of her good friend trainer Barry Lockwood, who had a double with Doss ($19) and Surprise Bullet ($3.70).
Lockwood has high hopes for both and in particular for Surprise Bullet, who again proved hard to load into the barriers before the race.
"He is a pretty smart horse and I thought enough of him to take him to Sydney for a Group One last year," Lockwood said.
"When he learns to calm down he can be something."
Jockey Brad Stewart produced a rails-hugging ride to win on Surprise Bullet and also has big hopes for the horse.
"Once we got him in the barriers the race panned out well and we were able to get into a nice position," Stewart said.
Lockwood hopes both horses will measure up to the Magic Millions carnival next month.
"They are both good enough but it will be a matter of getting them into the right races," he said.
Cups Betting has all the latest horse racing news and betting bonuses.