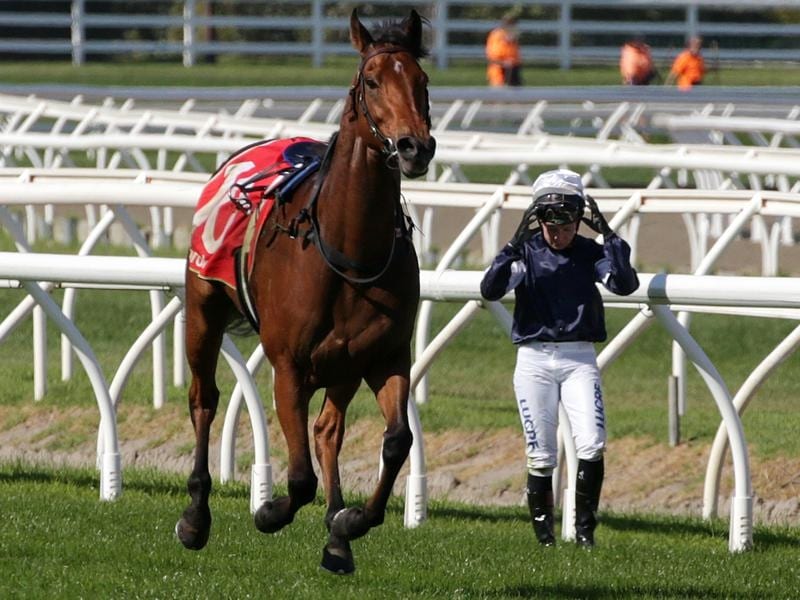 Apprentice Kayla Crowther has been suspended for 15 meetings for careless riding that saw her mount fall at Caulfield.
Crowther was aboard Latin Beat in the Bill Collins Handicap when the gelding fell approximately 150m from the finish.
Racing Victoria stewards charged Crowther for first attempting a run to the inside of La Belle Jude near the 250m mark where there was insufficient room, which eventually saw her clip heels and fall.
Crowther was quickly to her feet before fulfilling her remaining two rides for Saturday's card.
She pleaded guilty to the charge, with RV chief steward Robert Cram describing the incident "in the upper echelon of careless riding".
Dwayne Dunn was also suspended for 10 meetings after pleading guilty to careless riding aboard Victoria Handicap runner-up Manolo Blahniq, while John Allen was outed for nine meetings for causing interference on eventual winner Grey Shadow early in the Noel Rundle Handicap.