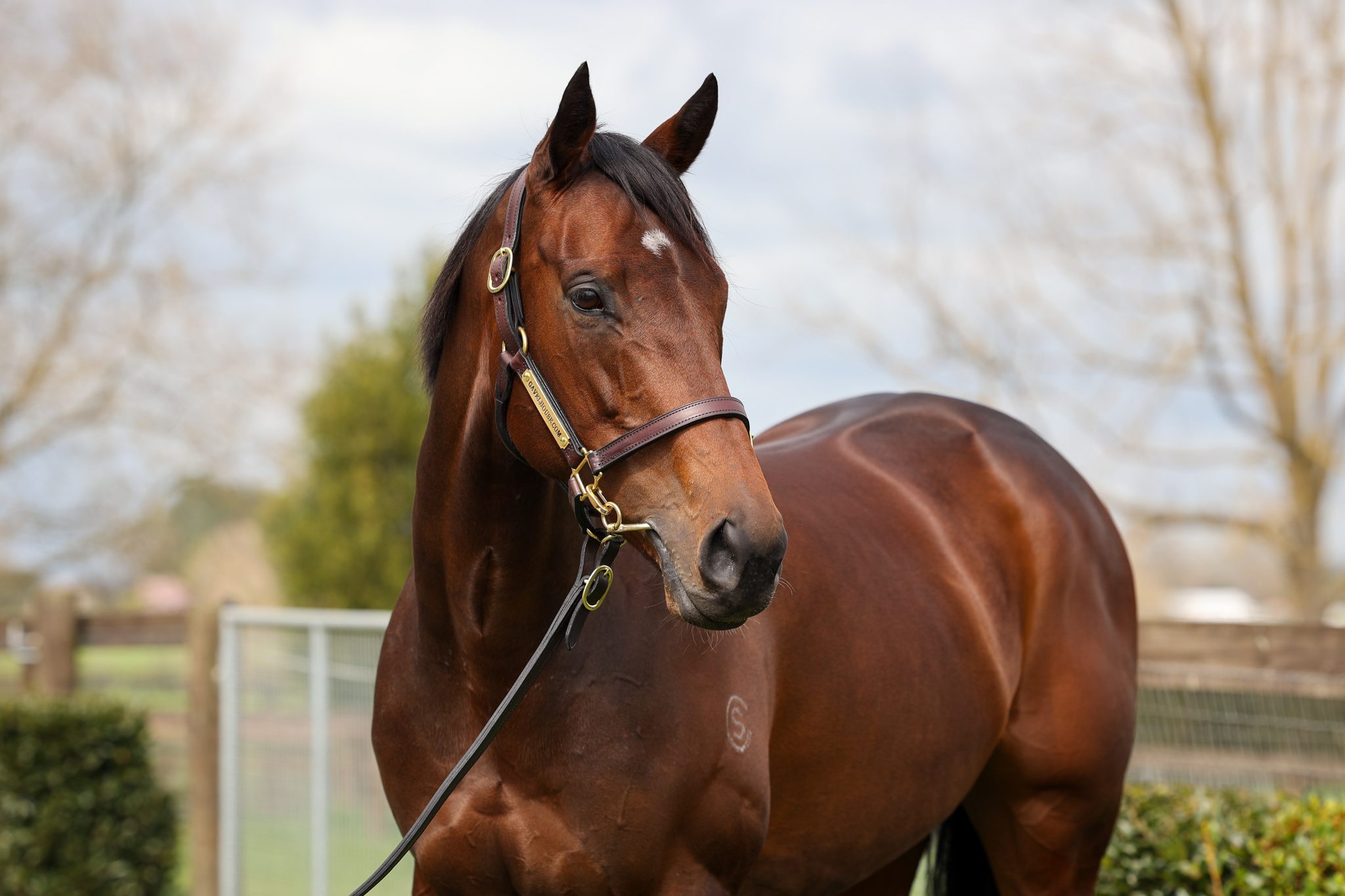 High-class mare Entriviere is heading across the Tasman to join the broodmare band at Yulong Stud, who edged out Cambridge Stud in a tight bidding duel on Gavelhouse Plus on Wednesday evening.
The only progeny of outstanding sire Tavistock to win a Group One over a sprint distance, Entriviere was ultimately secured for a winning bid of $900,000.
It was the latest in a series of significant Gavelhouse Plus purchases for Yulong, who also played a headline role during the Valachi Downs dispersals during winter – going to $1.75 million to buy outstanding broodmare Baggy Green and $460,000 for her yearling filly by Ocean Park (NZ).
"We're continuing to go out and try to buy some quality mares for our broodmare band at Yulong, and we saw this mare as a very good prospect," Yulong's chief operating officer Sam Fairgray said.
"The underbidders made us work to get her, but I still think she was good buying at that price.
"She's by Tavistock, who's proving himself to be a really good broodmare sire, and she had the performances on the track as a racemare. She was a high-class speed mare in New Zealand and won a Group Two in Australia, so she had some good credentials behind her.
"She'll come over to Australia next week, and we'll send her to our young stallion Lucky Vega. We think she's a great addition to our broodmare band, and we're looking forward to breeding a number of lovely foals from her in the years to come."
Entriviere was bred by Kevin and Kathleen Gray and purchased privately by Te Akau Racing's David Ellis.
From 16 starts she recorded seven wins and five placings, earning more than $725,000.
She was a brilliant winner of the Group 1 Railway (1200m) at Ellerslie on New Year's Day, having earlier captured the Group 2 Sheraco Stakes (1200m) in Australia during the spring, along with the Group 3 Concorde Handicap (1200m) and King's Plate (1200m) the previous season.
Entriviere was also a Group One placegetter in the BCD Group Sprint (1200m) at Te Rapa, and from a wide draw in the Doomben 10,000 (1200m) in Brisbane.
"It's a terrific result for this mare's owners and the whole Te Akau team," Ellis said.
"Entriviere turned out to be a wonderful investment – winning Group races on both sides of the Tasman, and then bringing her career to an end by selling for that sort of price. We're absolutely delighted.
"She was a very special mare over the last couple of seasons. It was such a thrill to see her win the Railway at Ellerslie at Group One level, win a Group Two in Sydney, and run such a huge race in the Doomben 10,000 as well. We're proud of her and what she's achieved.
"We're very pleased to see that she's going to such a good home in Yulong. They've got a high-quality broodmare band over there, including a couple of Te Akau's finest mares – they also bought Melody Belle last year."
More New Zealand horse racing news