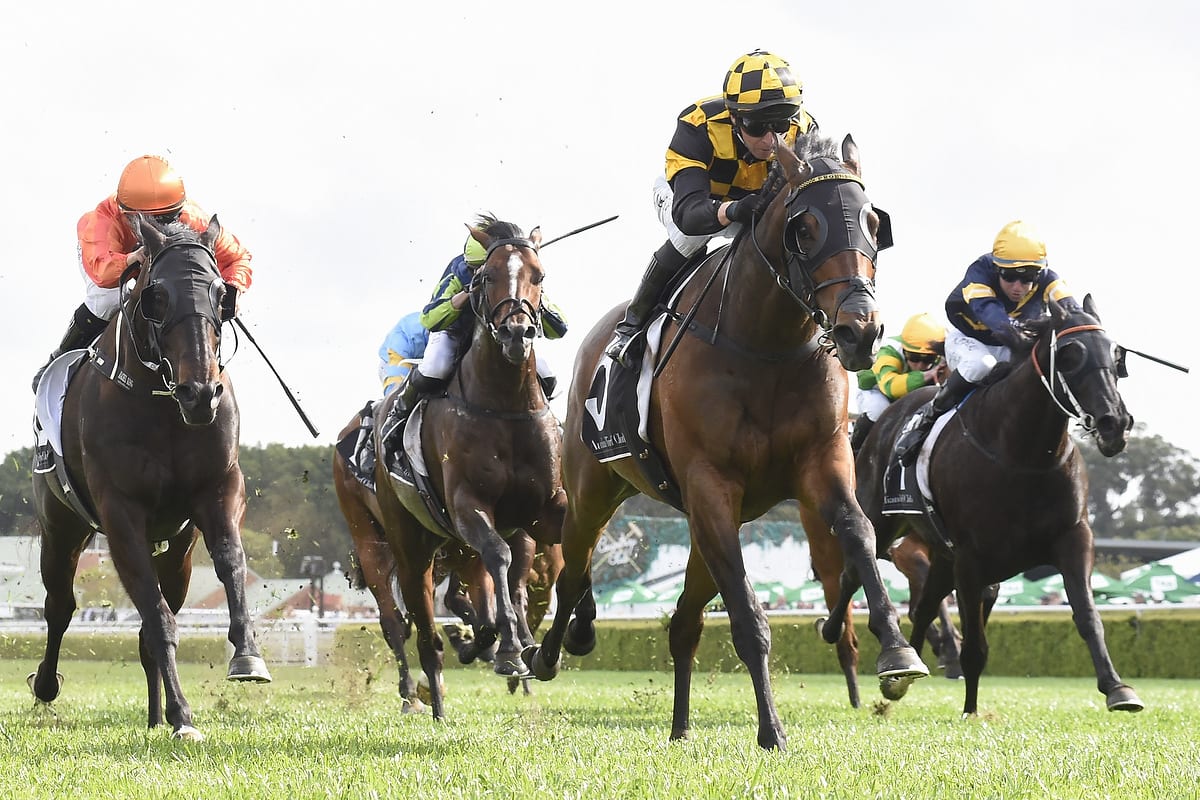 Busy putting in the hard yards conducting his pre-Christmas inspections for the annual NZB National Yearling Sale at Karaka next month, Te Akau Racing principal David Ellis CNZM took time out to reflect on the stables' achievements in 2020.
It has been a bumper year for Te Akau Racing with horses the ilk of Avantage, Probabeel, Te Akau Shark and Melody Belle all landing multiple Group 1s, while champion two-year-old Cool Aza Beel and Guineas winning three-year-old Kahma Lass are others to win at the elite level. "The year to date has produced 25 stakes wins, made up of 11 Group 1, three Group 2, seven Group 3, two Listed, and two Restricted Listed (Karaka Million 2YO & 3YO)," Ellis said. "It's just been an incredible year and my gut feeling is that there has never been a stable in New Zealand that has had a year like we've had."
Having ended the 2018/19 season on 98 wins in his first full season as solo trainer for Te Akau Racing, Jamie Richards led the 2019/2020 premiership in all facets: wins, prize money, black-type wins, and the best strike rate (4.8) among the top 10 trainers in the country to take the title. Richards was rated as high as ninth in the TRC Global Trainer Rankings and currently sits in eighth place.
In addition to achievements by the horses, Ellis was honoured with his appointment as a Companion of the New Zealand Order of Merit (CNZM), in addition to the Outstanding Contribution to Racing Award he received in 2017, both for services to the Thoroughbred Racing Industry and his ongoing encouragement of people in the industry. "It was incredible to receive a letter from the Prime Minister during lockdown with the news of being awarded a CNZM," Ellis said. "It was very humbling and my immediate thoughts were of all the owners that had supported Te Akau and had horses with us over the last 40 years.
"We've provided a lot of jobs, nurtured apprentice riders and given a lot their first winning rides, and all of the contribution from our staff here at the farm and at the stables attributed to receiving such an honour. And, it was also good to receive an award and put me on par with my wife, Karyn (Fenton-Ellis MNZM), who had received a New Zealand Order of Merit," added Ellis in jest.
Not that Ellis plans to rest on his laurels as he and Richards visit thoroughbred breeders in the build-up to the most critical time of the season for the Te Akau Racing operation. "We're very lucky to be holding the sales in January," Ellis said. "If it wasn't in January, I would have almost certainly gone to Australia for the next couple of months and concentrated our buying efforts at the yearling sales there. "I wouldn't have been prepared to wait until April, which was the alternative date, so I think we're lucky that New Zealand Bloodstock showed their leadership and are running the yearling sales at the normal time in January.
"We've got owners that want to buy at all budget levels. We've got good horses in the stable that cost between $50,000 and $100,000 and good horses that have cost $300,000 to $400,000, so we'll be buying at all levels again in the New Year.
"Our results on Karaka Million night at Ellerslie, on the eve of the sales, I think identifies for potential investors what they can be racing for, 12 and 24 months on from the sales. "It has been a remarkably successful night for Te Akau (winning the last four Karaka Million 2YO races and a double in both 2YO and 3YO races last year) and it justifies the huge time commitment we put into buying these yearlings."
Ellis has recently been in the news, with comments regarding an additional stable base in Australia. "I'm probably favouring going to Sydney, and having perhaps 20 boxes at Randwick," he said. "We won't be putting any further thought into it until the Australasian borders are open, but it's something we'll definitely do in time.
"We've got a couple of horses racing over there at present and will have more heading into the autumn and would love to have a more permanent base as soon as we're able to come and go freely." Having been involved in every facet of the racing industry, from punter, to administrator, and now the largest syndicator in the history of New Zealand racing, Ellis made comment on how things stand at present.
"It's difficult to put a finger on what exactly it is, but we've never had more people wanting to invest in horse ownership," he said. "For a variety of reasons, I think people know that stakes money is going to increase, and we've now got some really good racing administrators that will take us to the next level.
"Decisions on the elimination of betting duty next season that will give us $12m a year, the Race fields Legislation is in place to bring $15-$20m per annum, and the TAB has reduced its costs by $20m per year. "So, you combine those decisions with record turnovers and you can see that stakes are going to go up quite quickly. Which they need to, but they will. The future looks bright."