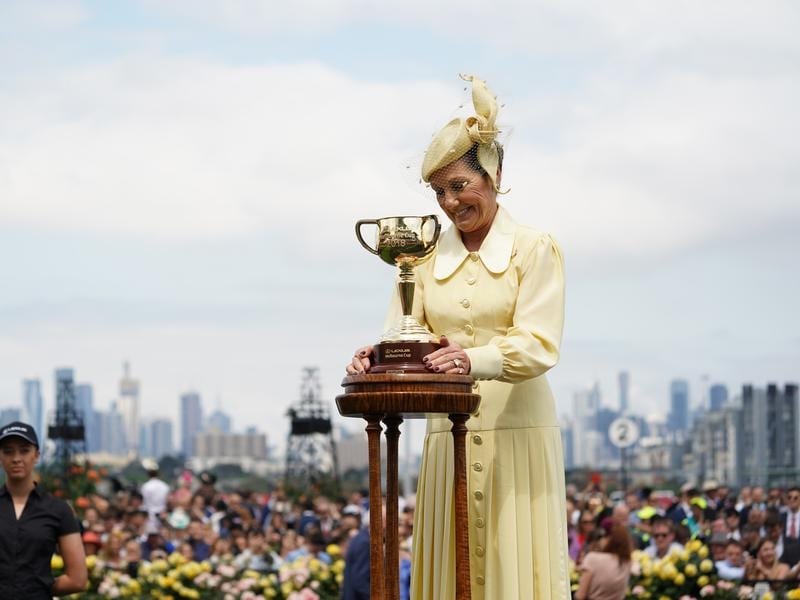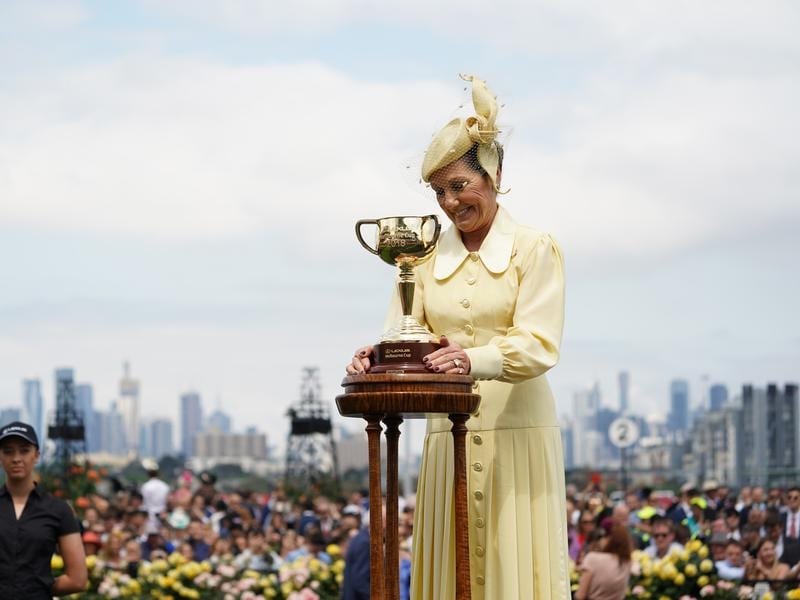 Victoria Racing Club chairman Amanda Elliott has gone on the attack over the announcement of a new race to be held in Sydney on one of Australia's biggest race days.
Racing NSW announced on Wednesday the $7.5 million Golden Eagle would be held on Victoria Derby day next spring.
The Victoria Derby meeting opens the four days of the Melbourne Cup carnival at Flemington and Elliott said in a statement the VRC takes Cup week seriously.
She says it sits as one of the top two or three racing events in the world while also driving investment into the Australian thoroughbred racing industry for all participants, including owners, trainers, jockeys, breeders, punters and small country race clubs.
"Significantly, it is the single biggest economic contributor to the national economy of any sporting event," Elliott said.
"What I find baffling, is the seeming lack of understanding of the importance of this as evidenced by recent decisions of RNSW, the lack of understanding of the importance of racing patterns and the rhythm of the calendar for all participants.
"Nothing about the conduct of those north of the border suggests that they have any interest whatsoever in the bigger picture.
"Throwing money at 'initiatives' in an isolated parochial way, with no sense of respect nor apparent interest in any impact to these crucial foundations and drivers of our industry, seems foreign to us at the VRC."
Chief executive Neil Wilson said while the club supported innovation NSW had pushed the jurisdiction boundaries.
At the same time, Wilson said Melbourne Cup week would retain its status as the No.1 carnival.
"The VRC supports local innovation and appreciates from time to time there are initiatives that push the jurisdiction boundaries," Wilson said.
"However there is a threshold and we do not support ongoing potentially destructive agendas that have no regard for the broader impacts and the national responsibilities we all have.
"This announcement will not alter the momentum of the VRC's Melbourne Cup week or in any way challenge its unequivocal number one status on the important measures."
Victorian racing minister Martin Pakula has also come out against the timing of the Golden Eagle but says it will have minimal effect on field sizes at the Melbourne Cup carnival.
Cups Betting has all the latest horse racing news and betting bonuses.