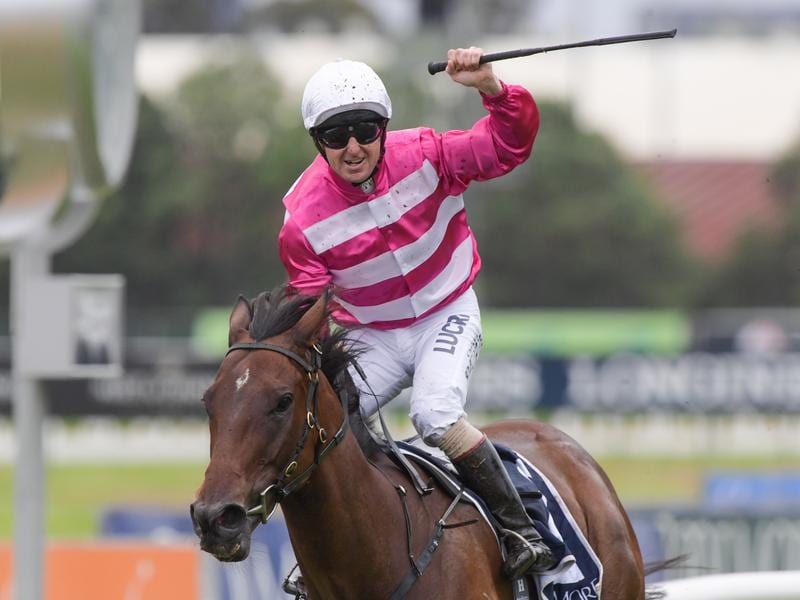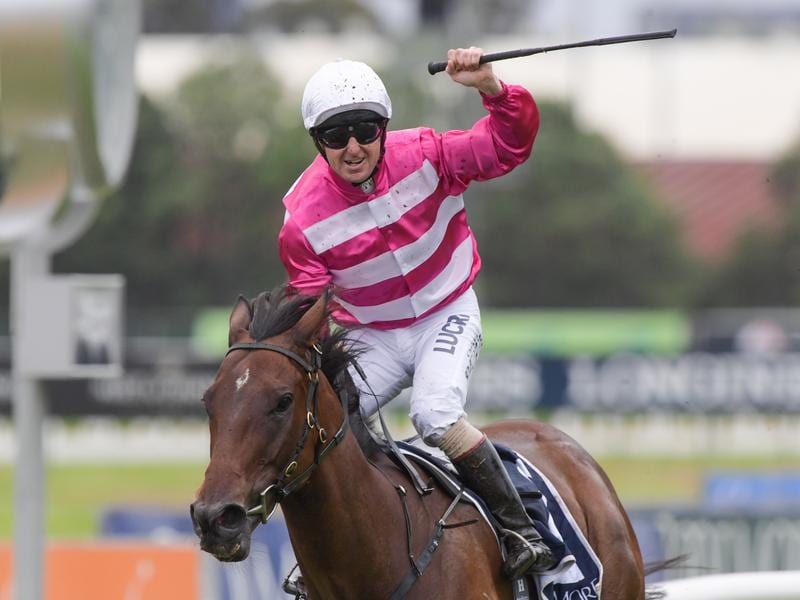 Ron Quinton has a Cox Plate and four Golden Slippers among the trophies he collected as a jockey but none mean more than his fourth Coolmore Classic as a trainer.
After withdrawing last year's Coolmore winner Daysee Doom because of her wide barrier and a heavy Rosehill track on Saturday, Quinton relied on Dixie Blossoms to uphold the stable honour.
And she did it with aplomb as Christian Reith steered her to a 2-1/2 length win over El Dorado Dreaming ($21) with Princess Posh ($41) another 1-1/4 lengths third.
"This is my proudest day on a racecourse," Quinton said.
"To win a Group One with my favourite horse is just unbelievable.
"She's been knocking on the door for a couple of years and she is such a doll.
"She is one of the kindest horses you could ever have anything to do with and you could let her out on the street and she would find her way home.
"I've just been dying for Dixie to win that Group One and she was like the Dixie of old."
Dixie Blossoms and Daysee Doom are both six years old and both will go to stud in the spring.
They have been the mainstays of Quinton's small stable at Randwick over the past few years and he admits he will miss them.
"Daysee has her quirks but they are both so talented," he said.
"Maybe I can talk Alan (Osburg) into keeping Dixie going but I don't think so."
Although Dixie Blossoms started at $21, her win was a popular one with rival trainers wearing a path to Quinton to congratulate him.
Things fell into place for Reith who originally planned to ride at Gosford on Saturday at the meeting featuring a heat of the provincial championship.
That meeting was called off before a race had been run because of rain.
"I was supposed to be going to Gosford today but thankfully a few owners allowed me to get off their horses to ride this mare and I couldn't be happier," Reith said.
"She's such a beautiful mare and just to be part of her career has been an absolute pleasure.
"She deserves a Group One for the consistency that she has had. I couldn't be prouder, not only to win it for Ron and the owners but also for the mare.
"She was never going to get beaten I just had to pick the right way to go through and it all unfolded."
Both Daysee Doom and Dixie Blossoms are likely to head to the Group Two Emancipation Stakes (1600m), a race named for the winner of the second of Quinton's two Coolmore Classic wins as a jockey in 1984 with Miss Personality in 1973 the first.
As a trainer he won his first in 2012 with Ofcourseican followed by Peeping in 2016 and Daysee Doom and Dixie Blossoms.
Cups Betting has all the latest horse racing news and betting bonuses.