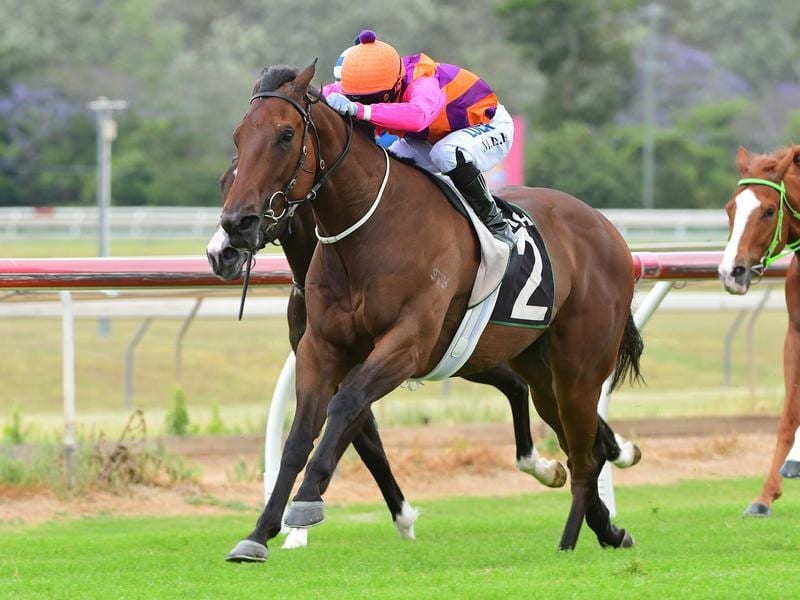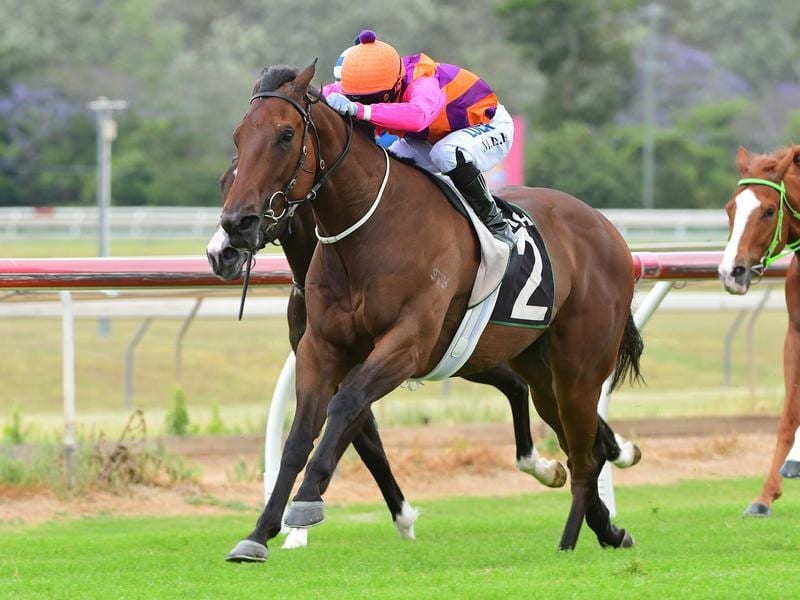 Few trainers put as much thought into their horses as Desleigh Forster and it again paid dividends for her with a double at Ipswich.
Forster made it four winners for November when Desert Digby ($3.40) and Conquermore ($4.60) won.
The trainer and jockey Mark Du Plessis are forming a strong combination and Desert Digby was their sixth winner in recent months.
She admitted she had a good think about Desert Digby before turning his form around with a win a Doomben on Melbourne Cup day.
"Desert Digby was wanting to over-race in blinkers but I debated about taking them off," Forster said.
"Eventually we did and he has been able to sit just off the pace and that is the way it worked out today."
Forster was confident Conquermore could win on Wednesday until she drew the extreme outside barrier.
"But I had a good think and decided with Jim Byrne riding her she would get every chance. So we went ahead a ran her," Forster said.
She said she had been considering spelling both horses but would have a rethink.
"I must admit I am a bit easy on my horses and I don't like running them in the summer heat. But they are in form so we will see," she said.
The decision to geld first starter Silverlink ($1.55) paid dividends when the three year old landed some good bets.
Trainer Steve O'Dea said Silverlink had trialled well earlier this year but during a break it was decided to geld him.
"He was taking his own time to load in the barriers and we decided before he raced, gelding him would be best," O'Dea said.
Cups Betting has all the latest horse racing news and betting bonuses.