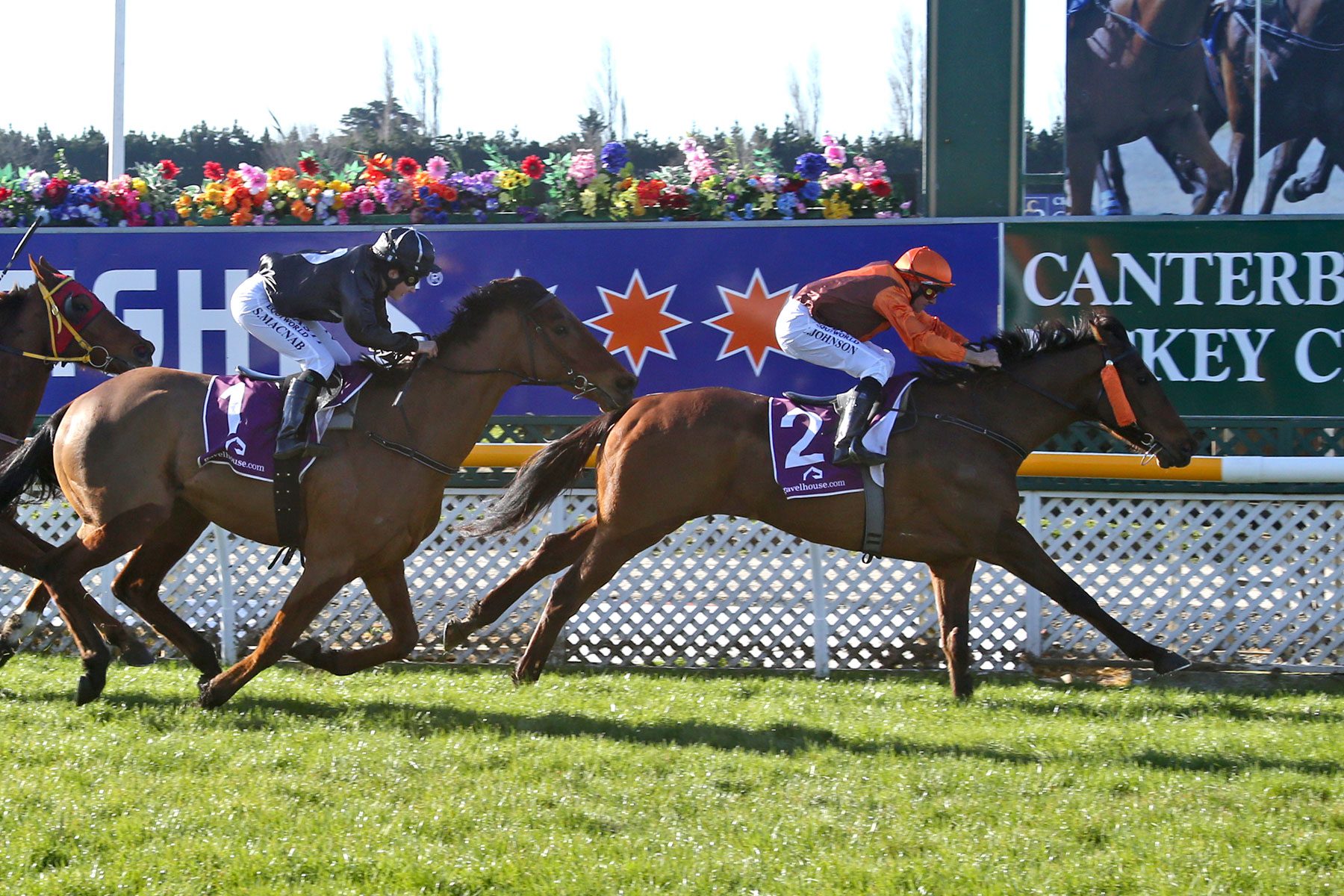 Gore trainer Ellis Winsloe says Irish Excuse is at the crossroads of his career, with his performance in the Ray Kean Life Membership 1200 at Wingatui on Thursday going a long way to determining his future.
Now 11, No Excuse Needed gelding Irish Excuse has been a grand performer for Winsloe and his co-owners, winning 16 of his 96 starts, many of them lugging big weights.
Winsloe was pleased with the veteran leading into Thursday's Wingatui feature, though conceded his days in his stable were numbered after a last-start Invercargill seventh ended a run of minor placings.
"The boys were a bit disappointed with the Invercargill run. It was a bit indifferent but things didn't go as planned," Winsloe said.
"We really wanted to go hurdling with him over the winter but it never happened. He's still racing well and nobody has told him he's 11.
"We've got Chris (Johnson) on him on Thursday and we're going to have to make a big decision after that, whether we retire him or whether I send him to the North Island to be a jumper. He jumps really well but whether anyone will want him as a jumper up there, I don't know.
"I think he can win on Thursday but we're between a rock and a hard place with him because his rating has been that high that he can't be competitive when we go north.
"We had thought about getting him to Riccarton for Cup week but every time we go there, he's still carrying 59 or 60 kilos and that's making it too tough for him now."
A quick beginner earlier in his career, Irish Excuse suffered a barrier mishap when the gate was shut behind him contacting his stifle, which has led to ongoing issues at the barriers.
"That's what has caused this problem of him being a naughty boy and not going into the gates. Before that he used to jump and go but he's mixing it up now," Winsloe said.
"He worked very well on Tuesday morning. I'm really happy with him. He loves the cut in the ground and really it's just up to us to make a decision with him now."
A win on Thursday would probably see Irish Excuse return to Wingatui on Melbourne Cup day.
Winsloe also has Point Score accepted for the Target Accounting Marquee On The Lawn Melbourne Cup Day (2200m) at Wingatui but has also nominated the stayer for the 3000m open handicap at Riccarton on Saturday and has yet to decide which race to run in.
"The long-term plan has been the New Zealand Cup (Group 3, 3200m) but we probably need to win one more to get into the Cup field so I'm just not sure where he's going just yet," Winsloe said.
"He's a horse who should have won two or three more races than he has. He got taken out one day at Riccarton last season and went into the running rail.
"Kylie (Williams) rode him at Riccarton the other day for us and she said he just won't take gaps. Once he gets to the outside, he just flies.
"Kylie still said he went enormous. She said he wouldn't go through them and he got tripped up a couple of times trying to get out but once he got out, he just flew."
Winsloe is working 11 at present with a team targeting his home meeting at Gore next Wednesday, most likely among them stable newcomer Humbucker, who has yet to finish worse than fifth in 11 starts, all for previous trainers Peter and Dawn Williams.