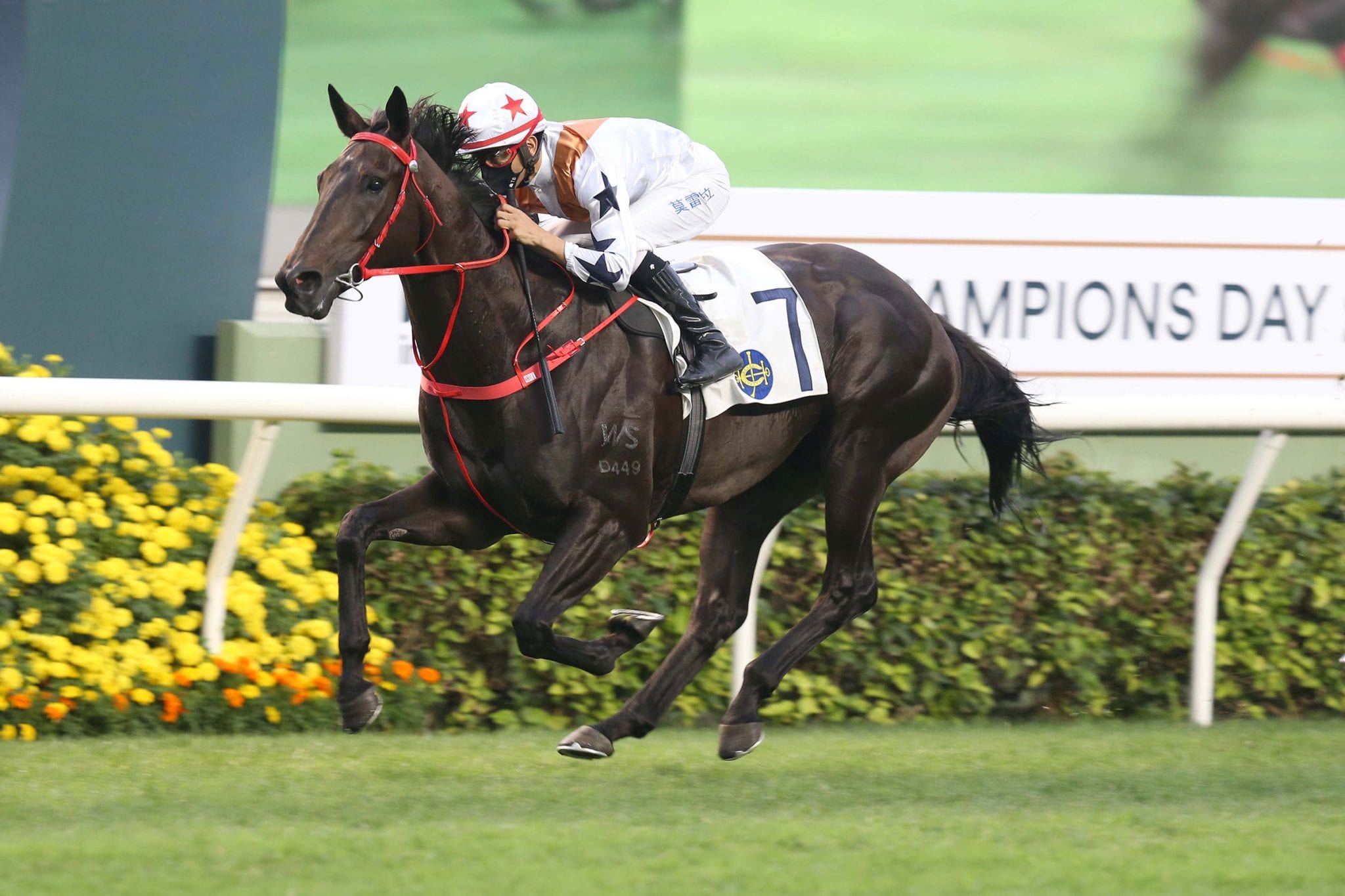 Courier Wonder (118lb) is quickly evolving into one of Hong Kong's sharpest sprinters and this Sunday (23 May) at Sha Tin the three-year-old will look to overcome the biggest hurdle of his burgeoning career when he faces a host of seasoned and better credentialed rivals in the Group 3 Sha Tin Vase Handicap (1200m).
Lining up as the least experienced runner in the race, the undefeated youngster has already been touted as the next generation of Hong Kong's sprinting ranks, a mantle 11-time champion trainer John Size is hopeful he fills.
"He shows that (to becoming a top sprinter in Hong Kong), because he's shot up the ratings very quickly after four starts and it's just a matter of whether he goes on with it – I can't see any reason why he wouldn't and that's what we're hoping for," Size said.
Having swiftly progressed from Class 4 to Class 2 across four starts and victorious by a combined 11 and a quarter lengths in all, his development has been one of the hallmarks of the 2020/21 Hong Kong racing season.
Now, as a 100-rater after kicking off his career last October on a mark of 52, the Sacred Falls gelding is looking to cap his maiden campaign off with victory in the weekend's HK$3.5 million dash.
"You learn more about horses the more they race and obviously he's going the right way, so hopefully he's one of the good sprinters," Size said, indicating that this run will be his final for the term.
The New Zealand-bred is a full brother to Icebath, runner-up in the 2021 Group 1 Doncaster Mile Handicap (1600m) at Randwick Racecourse last month.
"In a Class 2 race he would carry a heavy weight and to avoid that I have put him in a handicap – I think he'll run well if he gets an opportunity to show his best.
"He's got there a little bit too quickly but we can't complain about that, that's what good horses do," Size said.
Championship leading jockey Joao Moreira takes the reins for the fifth time this weekend and the duo will depart from gate six against Computer Patch (132lb), Rattan (130lb), Sky Field (130lb), Stronger (130lb), Voyage Warrior (130lb), Wishful Thinker (130lb), Duke Wai (122lb) and Fat Turtle (121lb).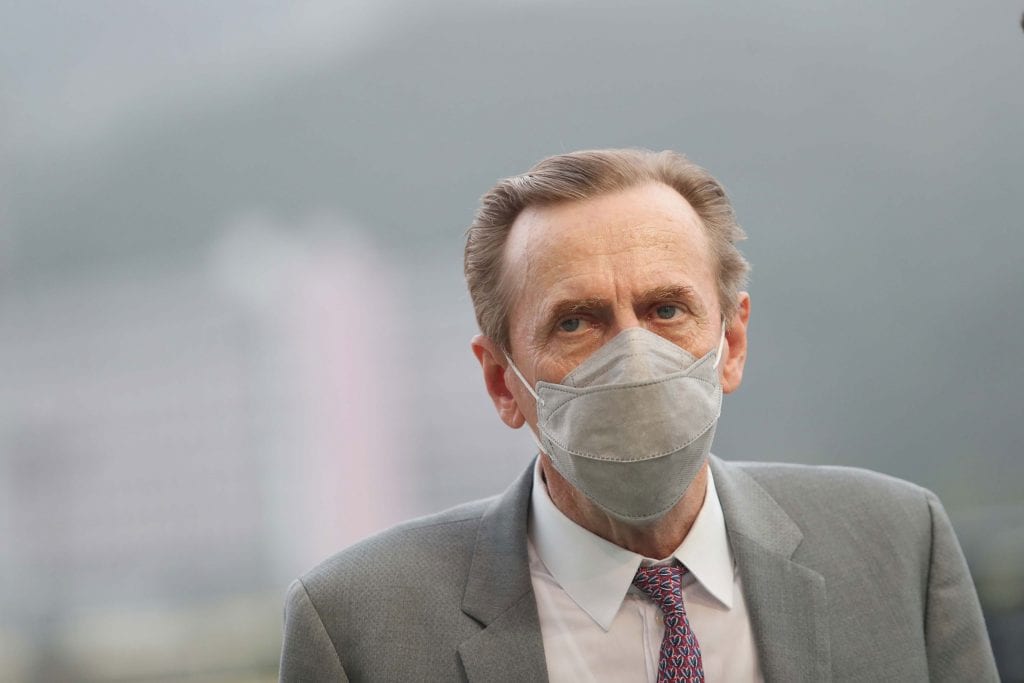 Size gave Courier Wonder a trial on the dirt exactly one week ago where he crossed the line first by an easing neck after settling second throughout.
"He trialled ok, he sort of jumped and was a little bit keen because it was three weeks since his last race and he didn't actually relax but he was still quite governable because Joao could do what he wanted to do with him.
"I didn't want him to have too strong a trial, so he went to the line fairly easily and I think that might do him, that might be enough to get him to the races on Sunday and hopefully perform well," Size said.
Eligible for next season's Four-Year-Old Classic Series, Size indicated that his charge will stick to sprinting unless indicating otherwise.
"I would just run him in 1200 metre races until he tells me otherwise, he looks like he's a sprinter and he's got plenty of speed and he's strong, that's what he looks like and that's how he is racing – I wouldn't be getting too adventurous and fiddling around with distances unless he wasn't winning over 1200 (metres)," he said.
Size is represented by nine gallopers across the 11-race fixture including Drops Of God in the Class 4 Makarpura Star Handicap (1200m).
"He's taken a while to put it together but I'm happy enough with him and I think we can't do much more, so we might as well go to the races," the handler said.
The Mossman gelding breaks from gate seven with Joao Moreira atop against 13 opponents.
"He's done enough to suggest he can perform at a good level, the first day is always a bit problematical, you don't always know what you're going to get or how the horse will respond at his first day out but he hasn't shown me anything to be too concerned," Size said.
The 52-rater debuts off the back of seven trials after arriving in Hong Kong last October.
Sunday's (23 May) 11-race fixture kicks off at 12.30pm with the Pakistan Star Plate (1200m) for Griffins.