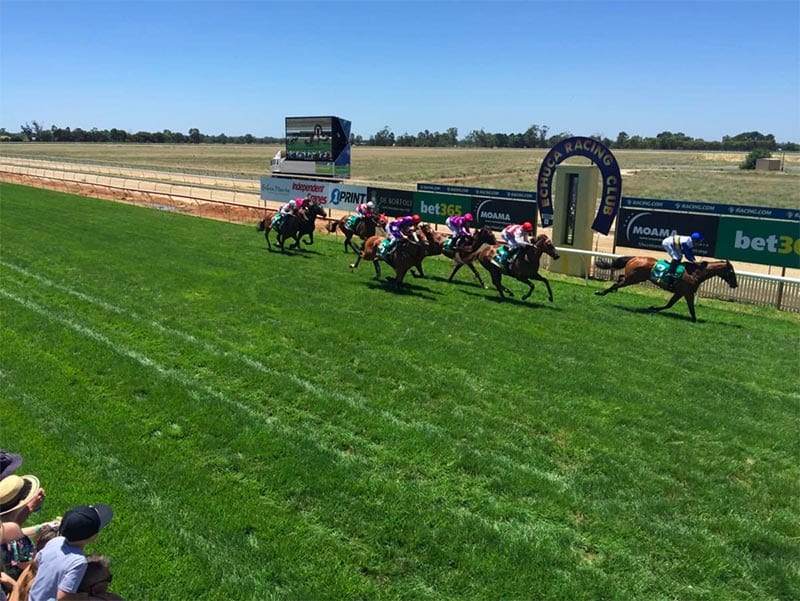 Estimated Reading Time: <1 minutes
On Tuesday morning, Racing Victoria announced that from 2022 an annual Good Friday meeting will take place in country Victoria pending State Government approval.
Set to be held at a different country racecourse each year, the meeting is designed to help promoted tourism in regional Victoria during the Easter holidays.
Benalla, Echuca, Sale and Wangaratta are among the venues under consideration for the inaugural event on April 15, 2022.
The State Government on Tuesday was seeking to amend the Racing Act 1958 to allow the conduct of thoroughbred racing on Good Friday in Victoria.
The amendment of the bill would mean that greyhound racing and harness racing would also be permitted to run on Good Friday.
Currently, racing is only prohibited on Good Friday and Christmas Day in Victoria.
If the move is approved in Parliament, Victoria would join Tasmania and Western Australia as the only Australian states to conduct racing on the public holiday.
The announcement comes at a time when Racing Victoria now boasts 17 race-free days on the calendar. Up until 2017 it was only on Good Friday and Christmas Day that the state did not have thoroughbred racing.
Recommended!
To add to these efforts, next month Victoria will host a race-free week beginning on Monday, July 26 and ending on Friday, July 30 in a bid to give racing participants a well-deserved break.
Racing Victoria and Country Racing Victoria have confirmed that the featured race meeting would also support the fundraising efforts of the Good Friday Appeal.
Victoria currently hosts AFL, NRL and NBL matches on Good Friday, with all three matches proving crucial fundraisers for the Royal Children's Hospital in Melbourne.
The Good Friday Appeal is the official charity partner of the All-Star Mile, with over $150,000 already being donated from race entry fees by Racing Victoria.
Victorian Jockeys Association boss Matthew Hyland revealed that racing on Good Friday would offer more positives than negatives in regard to the effect on the racing industry.
"Having it at country venues makes a bit of sense and anything that promotes our product and promotes our sports has to be good," Hyland told Newscorp.
Trainer Michael Kent Jnr, however, suggested in a Twitter post that not all racing participants would be pleased with the news.
"Good Friday has always been treasured in our large racing family as a rare day off to catch up together," Kent tweeted.