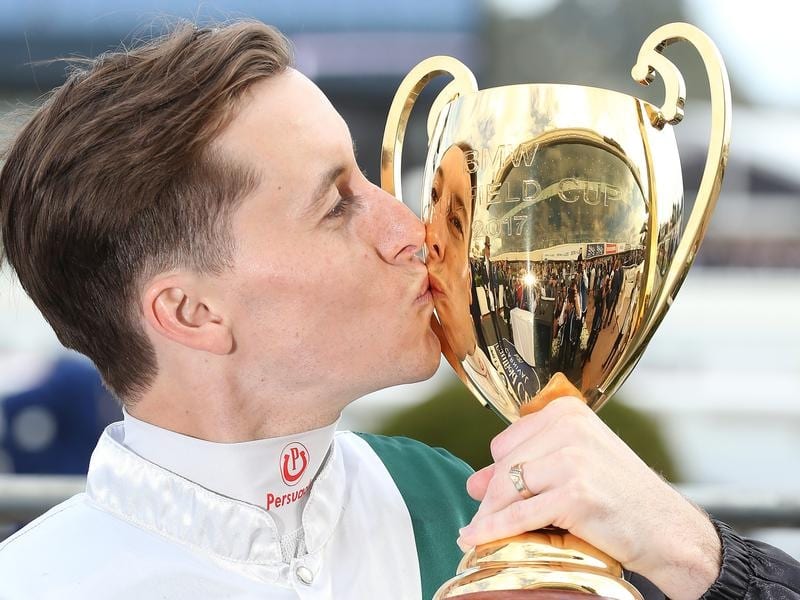 Caulfield Cup winning jockey Cory Parish has been given the all-clear to resume his riding career almost 12 months to the day since he last rode in a race.
Parish has not ridden since March 15 last year, but a visit to Racing Victoria doctor Gary Zimmerman has paved the way to the jockey's return.
Successful aboard Boom Time for Lindsay Park in the 2017 Caulfield Cup, Parish hopes to make a low-key return at the Yarra Valley meeting on Sunday.
Parish explained he had a bulging disc that was pinching a nerve causing pain in his right leg.
"It happened in a race at Benalla at the barrier when a horse lunged forward," Parish told RSN.
"I didn't think much about it, went 200 metres and I could feel a lot of pain in my back.
"I finished the race but could barely sit back down in the saddle. Then when I hopped off, I couldn't stand properly."
Parish was advised not to undergo surgery and let time and nature settle the problem.
But the jockey did wonder whether he would ever make it back to the saddle.
"I was on a lot of medication early on and had to wean myself out of that," he said.
"A lot of muscle relaxants to try and get everything to settle it down and then slowly build up from there.
"That is why it has been so long."
The closure of swimming pools and gyms due to COVID also took a toll with Parish resorting to walking as his main form of exercise, while also visiting a sports physiotherapist.
"But I managed to spend time with my daughter, that was a positive, being able to hang out with her," he said.