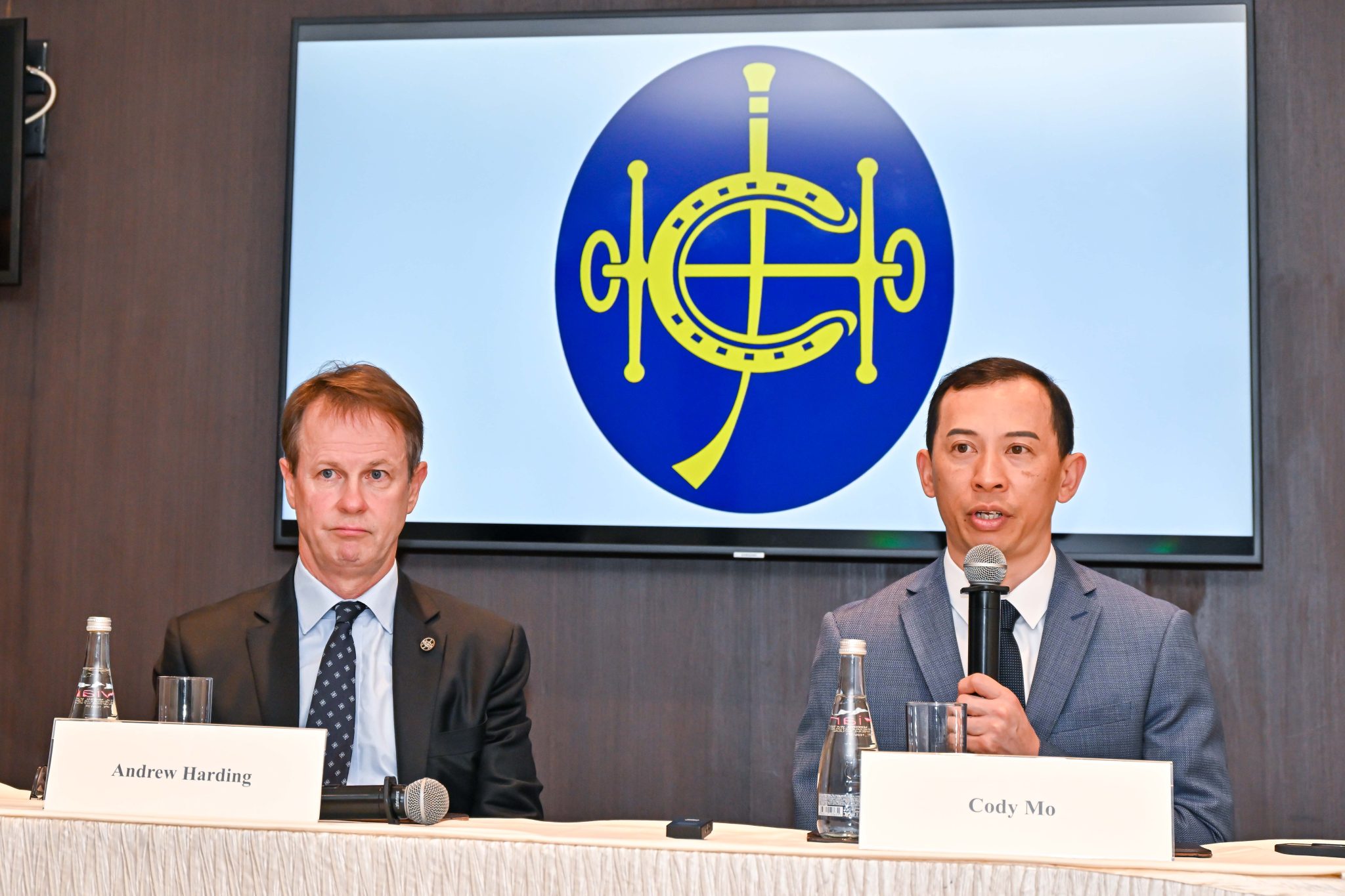 Cody Mo hopes to convert the benefits of a long and comprehensive grounding into immediate success when Hong Kong's newest trainer formally starts the latest chapter in his career in the 2023/24 season.
Mo, 45, has been granted a trainer's licence to operate in his own right after starting his career with the Hong Kong Jockey Club as a work rider in 1994. After serving as an assistant trainer with David Hall, David Ferraris, Benno Yung and Tony Cruz since 2008, Mo believes he has the background to succeed – and is grateful for Cruz's tutelage, in particular.
"I'm very thankful for Tony. Throughout the nine years I worked for him, I had a lot of opportunities to learn about the training of horses, how to 'prep' them for the races, how to 'prep' those with potential to become Group horses – I really learnt a lot from him," Mo said.
"I will continue to focus on my work and use the experience I have gained over the years. I'm very thankful to the Club and the Board of Stewards for this opportunity and I will try my best. In my time as an assistant trainer, I followed four different trainers and I learnt so much from them.
"I believe I am prepared to continue my career in another level."
Mo's journey has involved working closely with champions including Silent Witness and Bullish Luck, while also travelling overseas to gain experience through track work and stable visits with Aidan O'Brien, Dermot Weld and Johnny Murtagh as well as attending yearling sales in Australia and New Zealand.
He has also successfully completed certificates III and IV in Racing, conducted by the Racing Development Board.
Mr Andrew Harding, Hong Kong Jockey Club Executive Director, Racing said Mo had enjoyed a "long and very successful in Hong Kong racing" and had worked "with undoubtedly one of the best trainers in Tony Cruz as his right-hand man."
"In developing his expertise, Cody has had the benefit of undertaking the Club's structured training programmes, which have included time spent overseas observing the training methods of some of the best trainers in the world and he has also had first-hand experience of travelling some Hong Kong horses overseas , Silent Witness and Bullish Luck," Mr Harding said.
"Cody was identified several years ago as having great potential to become one day a trainer in Hong Kong. He has worked very hard, learnt from the best and the Licensing Committee has made the decision the time is right for him to be given this opportunity.
"Talent development is essential to the long- term success of Hong Kong racing. The horse population will begin to increase again next season and the timing is right to give Cody an opportunity that he has worked so hard to earn. I'm confident that Cody is well positioned to put his team together and prepare for a great start to his career next season."