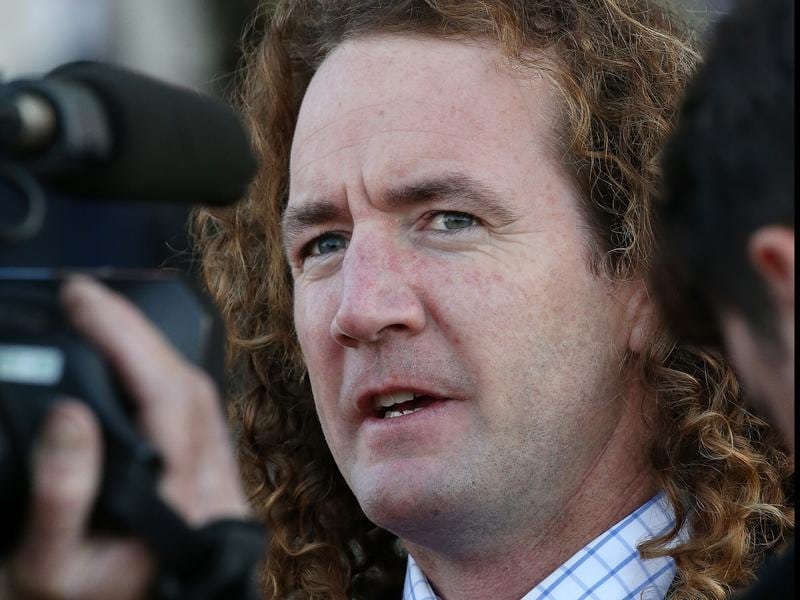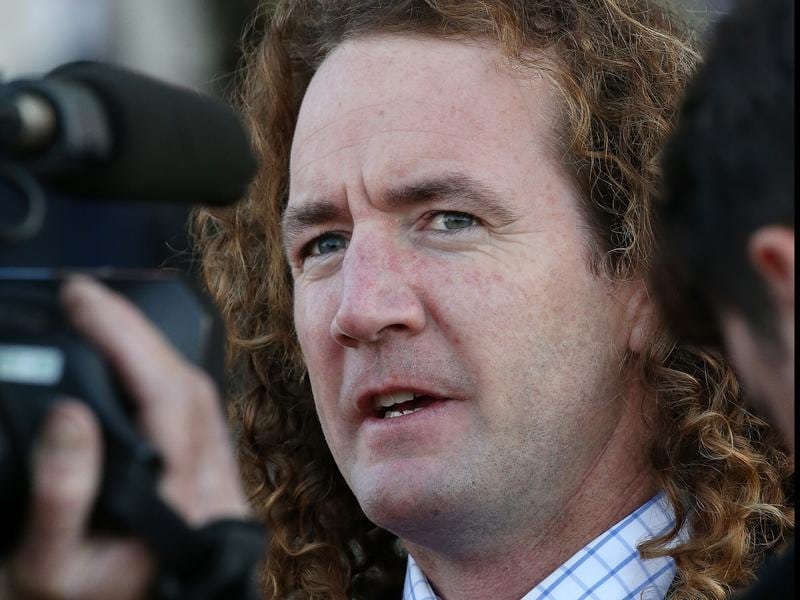 Four days after undergoing surgery on a fractured leg trainer Ciaron Maher is back at work overseeing his large team of horses at trackwork.
Maher was dislodged from 2016 Caulfield Cup winner Jameka when she whipped around after another horse walked in front of her last Friday morning.
He was operated on later that day to repair a fractured femur and was discharged from hospital on Sunday.
After spending Monday attending to office duties, Maher was back at trackwork on Tuesday.
"I am pretty good considering," Maher told RSN927.
"I was walking out to the track with another one of our track riders, Paddy Bell, and we were walking through the tunnel there at Caulfield.
"He said it's Friday the 13th and I said 'yeah no worries' and then about 10 minutes later, I was laying on my back in quite a bit of pain.
"So the Friday the 13th curse seems to have got me.
"It was quite a heavy fall actually. As soon as I hit the ground I thought 'that doesn't feel right' and then I needed a bit of assistance to get up.
"I knew straight away that I'd done something to it and I was hoping I had dislocated it.
"Thankfully the surgery went well."
The injury will rule Maher out of riding in the Mongol Derby, an endurance race over 1000km that takes between seven and nine days to complete.
Maher said Jameka was feeling well and would have a jump-out at Caulfield next week before a trial at Cranbourne on August 6.
"After that we'll probably make a decision if we go ahead from there," he said.
Jameka hasn't raced since winning the 2017 BMW at Rosehill after which she was struck down with travel sickness.
With her racing days seemingly over, Jameka was purchased for $2.6 million at May's Magic Millions Gold Coast sale by part-owner Colin McKenna.
Want more racing news? Cups Betting delivers you the latest horse racing news from all the major thoroughbred cups and feature races.