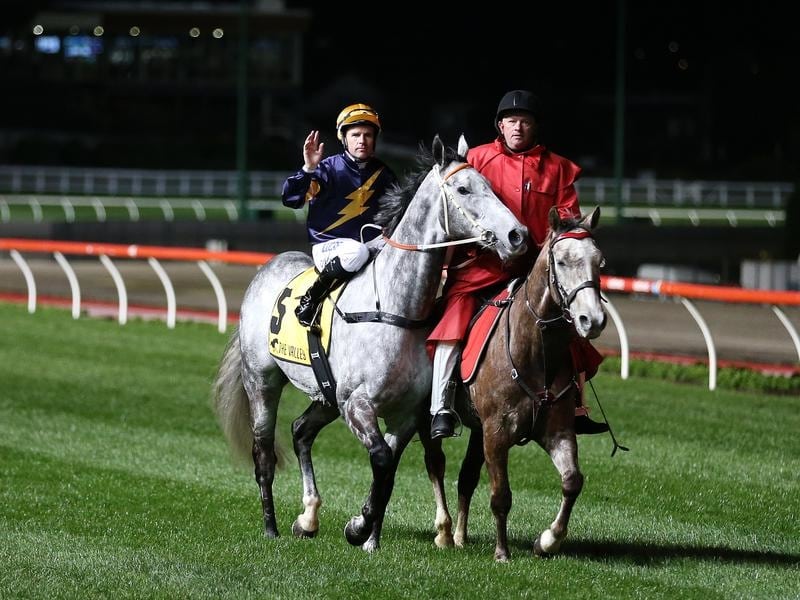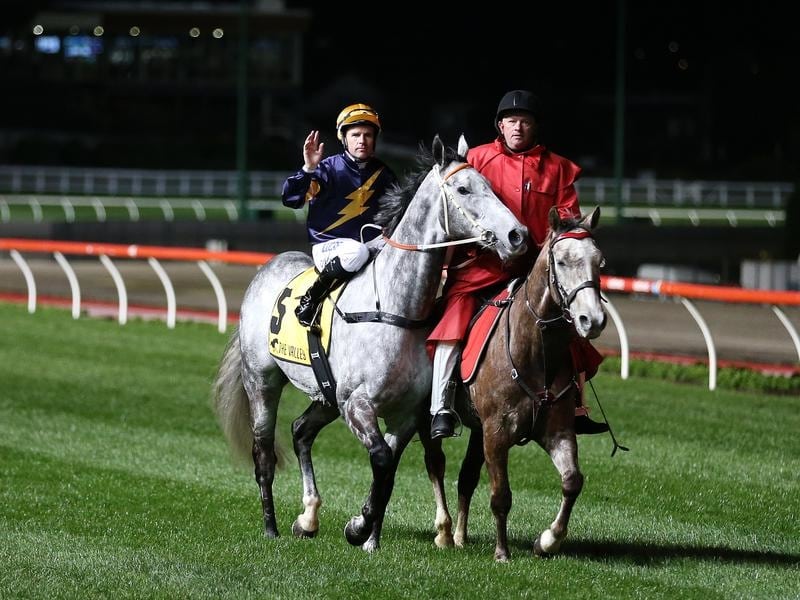 Chautauqua will not race again after failing to leave the barriers in an official barrier trial at Moonee Valley.
His presence ensured extra numbers for the opening meeting of the night racing season on Friday.
Those who came shared in the pain of Chautauqua's connections as the gelding stayed in the barriers as the gates opened for the 1000m enforced trial.
Chautauqua was trialling in a bid to be re-instated for a return to the track after Racing NSW stewards placed a ban on the gelding after he refused to jump in six trials dating back to February.
Managing part-owner Rupert Legh declared the racing career of Chautauqua was over.
"We have done everything we can to get him out there," Legh said.
"We've had the support of race clubs, stewards, the public and we can't do any more. We've given him every chance.
"He's telling us something."
An emotional Tommy Berry admitted to being choked up as he returned to the mounting enclosure.
Berry trotted the gelding up the Moonee Valley straight where Chautauqua was given a standing ovation reminiscent of a Cox Plate winner.
"I choked up a bit coming back," Berry said.
"He's been a very good horse to me and for the crowd to give him that standing ovation, it was pretty nice."
Berry said Chautauqua felt a different horse from the one he partnered at Flemington a week ago in a successful jump-out.
"Trotting to gates he was like a pony and I couldn't get him to liven up," he said.
"Tonight was as much of a race day as you'd want to get."
Co-trainer Wayne Hawkes said everyone within the stable had done their job and said the gelding seemed in the right frame of mind before the trial.
"We've done everything we can and if you don't want to do it, you don't want to do it," Hawkes said.
"And guess what he didn't want to do it.
"It's disappointing for all the supporters.
"I've been lucky enough to be involved with some great horses, and he's one of the greats."
Chautauqua retires with six Group One wins including three TJ Smith Stakes and more than $8.8 million prize money.
Want more racing news? Cups Betting delivers you the latest horse racing news from all the major thoroughbred cups and feature races.