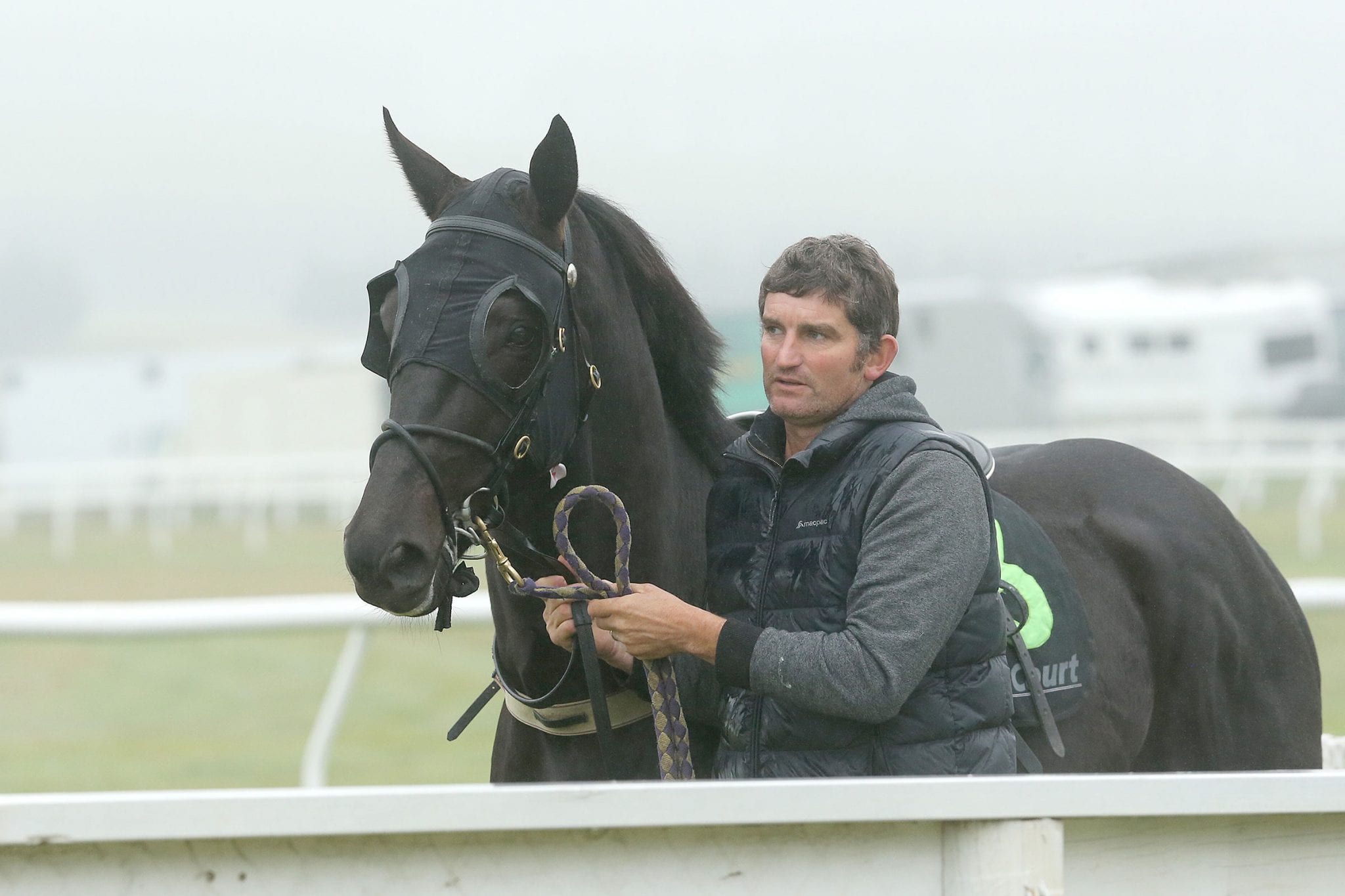 Estimated Reading Time: <1 minutes
David and Emma-Lee Browne's travelling zoo is heading north for the weekend.
The Cambridge trainers will take a team of five to Ruakaka on Saturday, among them Elephant and Rhinoceros.
Impressive trial winner Rhinoceros will debut in the Whangarei ITM 2YO (1200m), while Elephant will gallop between races with promising stablemate Bifrost.
The other travellers are Border Leicester in the ITM/Gib Whangarei Gold Cup (2100m) and exciting staying prospect Gone West in the Bay Of Islands ITM Waipapa (1400m).
"They are a bit of a zoo," David Browne quipped.
"But they are going nicely and hopefully we can have a good day up there."
Browne was looking forward to the debut of Rhinoceros but said the Vadamos two-year-old would be better over more ground next season.
"Rhinoceros ran a good trial the other day. He probably wants further than 1200m already," Browne said.
"He's a horse who is looking for more ground but we just want to see him settled on Saturday and then finishing the race off strongly.
"He's gone really well at the trials and run into good horses too. He's a lovely colt and you wouldn't really even know he's a colt on his demeanour."
In three trials, Rhinoceros has twice run second, once in behind Group One performer I Wish I Win, before winning a 900m heat at Taupo earlier this month under heavyweight jockey Troy Harris.
"We were just keen to get him a run at the back end of his two-year-old season so he's had a run at two. We just want him finishing off strongly," Browne said.
"We'll see how he goes on Saturday and make a plan off that. He looks like he'll get over more ground early as a three-year-old so we'll keep an open mind before we make too many plans."
Browne said Border Leicester wasn't ideally placed in the Whangarei Gold Cup but he was hoping the Cambridge winner from last month might prove a lightweight upset chance.
"He needs to get his own way in a proper staying test. He needs to get out of the gates and set his own terms. But it's not easy finding the right race for this type of horse coming out of 65 grade."
Gone West was a winner of three of his five starts last preparation and looks a likely Cups prospect next season, with the Brownes likely to consider Australian options for the Reliable Man four-year-old.
"He's first-up and we're using this race to bring him on. He needs to go over more ground but we'll get a good track at Ruakaka and while it's a bit short of his best, we're thinking he can hit the line nicely late."
Unbeaten in four starts, Shocking four-year-old Elephant has continued to please the Brownes as he prepares to resume next month.
"He'll have a 1000m gallop so he's ready to go to the trials at Taupo. We're happy with him," Browne said.
"Troy was happy with his trial the other day. We haven't done a lot of galloping and this is another chance to get him out and hone his fitness. We couldn't be happier with the way he's coming up."
Browne said Elephant would resume in a 1400m open handicap at Ruakaka on August 21.