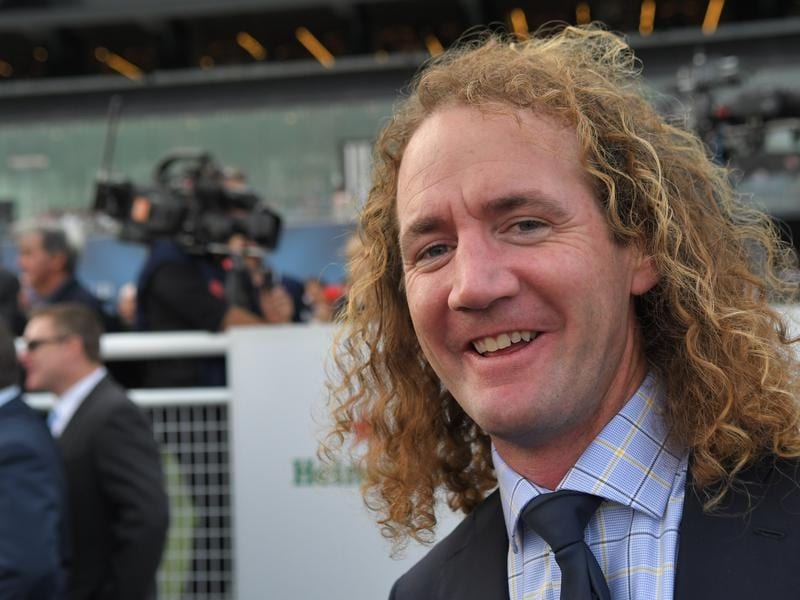 The quinella pairing from the Brierly Steeplechase are set to meet again in Warrnambool's feature race, the Grand Annual Steeplechase.
Bit Of A Lad survived a protest from runner-up Gold Medals in Tuesday's Brierly Steeplechase and after a morning on the Warrnambool beaches their respective trainers declared they were likely to take their places on Thursday.
Gold Medals won the Grand Annual last year and trainer Symon Wilde said he can't see why the gelding shouldn"t attempt back-to-back wins.
"He was vetted immediately after the race and the vet commented how quickly he had recovered," Wilde said.
"He ate nearly everything last night and he went to the beach this morning and we trotted him and he looks like he'll take his place."
Wilde said getting Gold Medals home soon after Tuesday's race had aided his recovery.
"We had a float waiting and as soon as he was allowed to go, we got him home," Wildes said.
"He's so quiet that we can put him out in a four-acre paddock and he can wonder around.
"I think moving around, that helps get the lactic acid from the body.
"It's very hard to run in two staying races so close, that's why I think it worked for him last year and with no travelling, that certainly helps."
Ciaron Maher, who trains Bit Of A Lad in partnership with David Eustace, said the signs on Wednesday were good for the gelding to back up.
He said if a horse runs well on the opening day, they normally run well two days later in the Grand Annual.
"He's the right style of horse for the race and the weight's a big thing," Maher said.
"If you go back through history, it's always tough to win if you get up near the top of the weights.
"Zed Em, Slowpoke Rodriguez and Gold Medals will be very hard to beat because they're seasoned jumpers, but once you get up in the weights, it takes a bit of doing."
Wilde said the Grand Annual looked a tougher race than when Gold Medals defeated Zed Em last year.
"It's good for jumps racing to see a vintage Grand Annual this year with six very good horses in it," Wilde said.