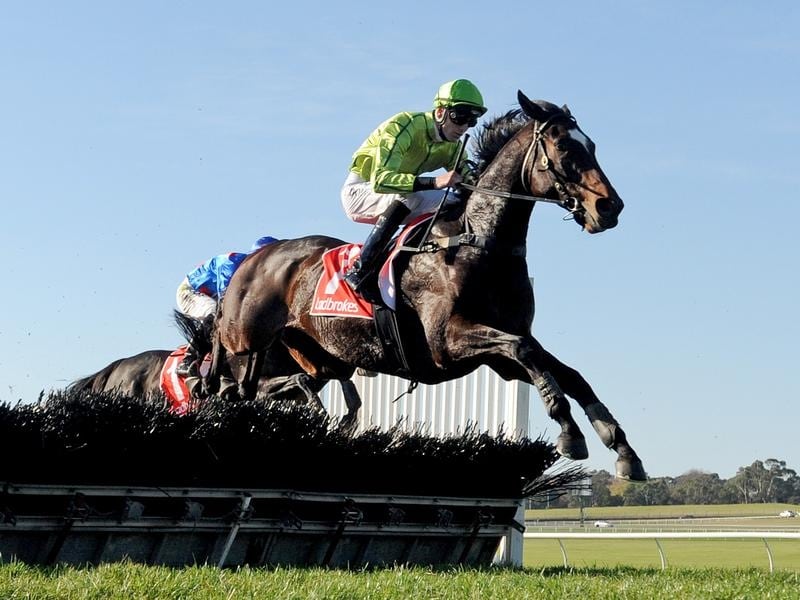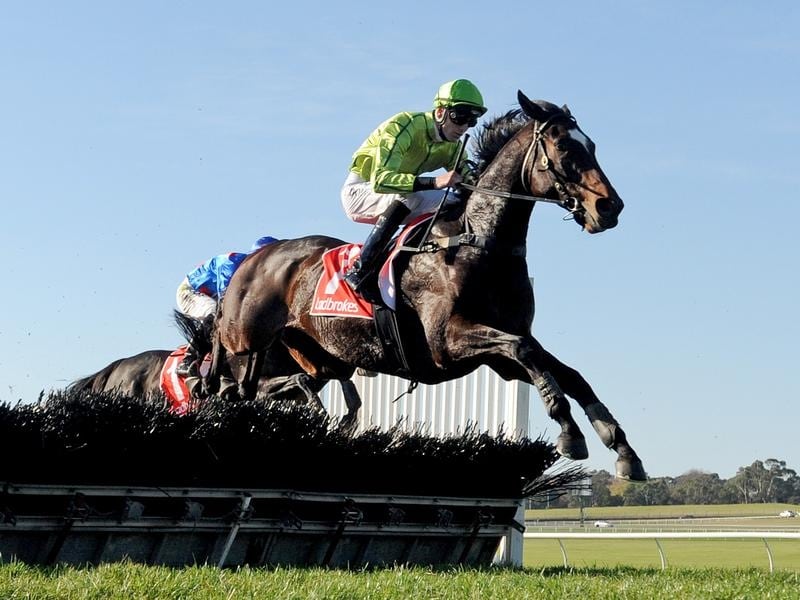 Trainer David Brideoake will monitor the likely track condition at Caulfield before deciding whether Self Sense runs in the VOBIS Gold Stayers or instead has a jumps trial in the lead-up to the Grand National Hurdle.
Self Sense is entered for Saturday's $150,000 2400m set weights plus penalties event at Caulfield but Brideoake will only start the gelding if he feels there will be enough give in the ground.
The rising eight-year-old is unbeaten in his three hurdle starts this season and has Sunday week's $250,000 Grand National Hurdle (4200m) at Sandown as his main target.
"A start on Saturday is track dependent but if not he'll have a hurdle trial on Friday at Cranbourne and he goes to the Grand National Hurdle the following week," Brideoake said.
"He's in very good shape.
"Ideally we get a bit of give in the track and he runs on Saturday, but we'll see what pans out in the next couple of days.
"I just want some sort of give in it. I just don't want to run him on anything that will jar him up at all for the National."
Caulfield was rated a soft (5) on Wednesday.
Along with winning three hurdle races, Self Sense has also won the VOBIS Gold Heath (2000m) at Caulfield during his 10 starts so far this campaign.
"He's a lovely, genuine horse," Brideoake said.
"What a preparation he's had.
"He's in fine shape and he looks like he could continue on for months but a couple more runs and that's probably enough for him this preparation."
Brideoake said Self Sense was going well enough to make his presence felt in the VOBIS Gold Stayers should he take his place.
Self Sense has top weight of 60.5kg in the field of 12.
Want more racing news? Cups Betting delivers you the latest horse racing news from all the major thoroughbred cups and feature races.