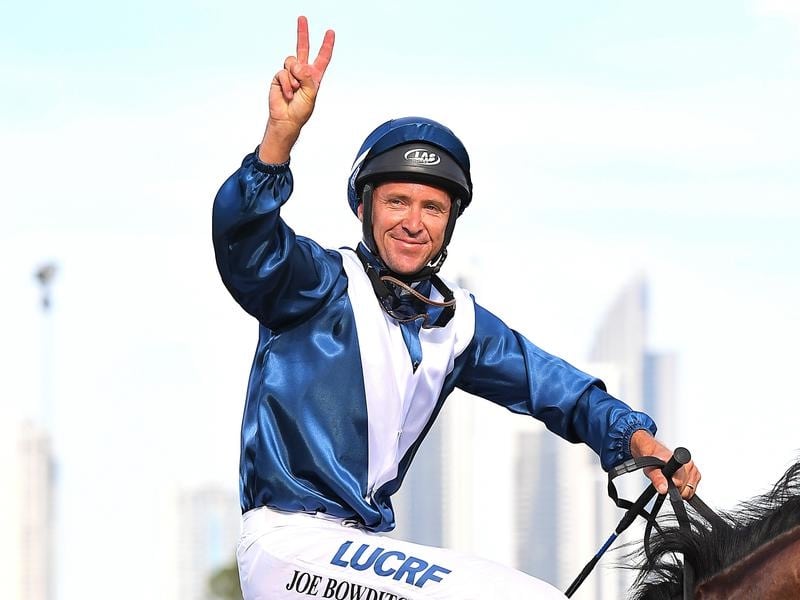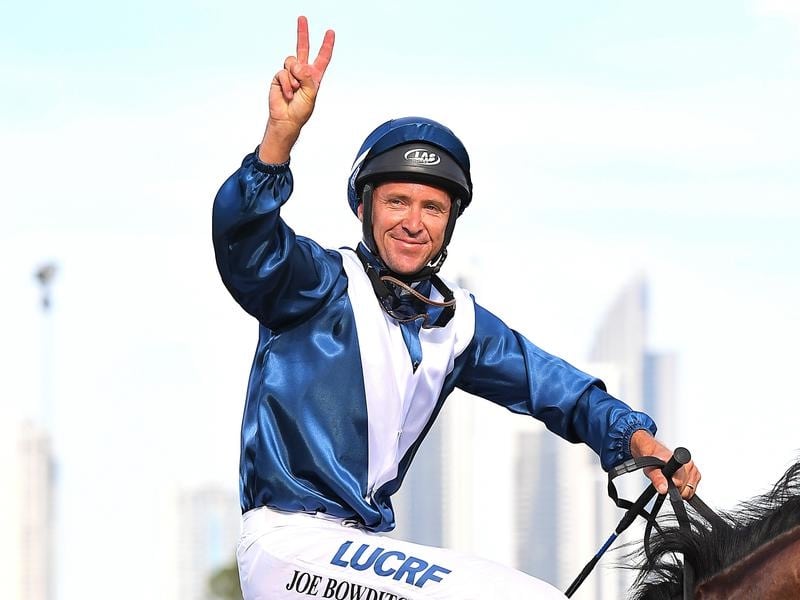 Joe Bowditch will have a subdued start to his stint in Melbourne with two rides at Caulfield.
Bowditch has relocated from Adelaide ahead of trainer Lloyd Kennewell who will have a team of 18 horses based at Caulfield from early next week.
He rides Angelucci for Kennewell in Saturday's Thanks and Farewell Mike Symons Handicap and My Divas for George Osborne in the VOBIS Gold Reef.
"I've come over a couple of weeks earlier than Lloyd as (wife) Jen's about ready to give birth," Bowditch said.
"We've settled in and it would have been a nightmare if she'd had the baby and we were trying to move house at the same time."
While content with the living he was making in Adelaide, Bowditch said it was an opportune time to try his luck in Melbourne, especially with Kennewell's backing.
He said it was likely to be quieter in Adelaide with Phillip Stokes' upcoming move to Pakenham and Kennewell's shift to Caulfield.
"There's about 80 horses that will be gone from Morphettville straight away which will make it a pretty small pool," Bowditch said.
"With Lloyd coming over, and he's got some nice young horses which I've done the majority of work with, I thought it was a good time to have a go, give it six months, 12 months and if things aren't working out I can always go back home."
Bowditch headed to trackwork at Caulfield on Tuesday but found the set-up different from what he's used to at Morphettville.
With work lists already organised, along with riders, there was a lot of down-time for Bowditch.
"Back home if you're standing around, five blokes will come up to you and say can you jump on this one or that one for us," he said.
Bowditch doesn't expect to be travelling too far from Caulfield for morning trackwork, especially in the early days after Kennewell's arrival.
A shortage of staff means Bowditch will pitch in around the stable.
"I'm happy to chip in as I get most of the rides," he said.
"I've been down at the stables over the last few days setting the place up.
"I've hosed all the boxes out, disinfected the place, getting rid of the pigeons so hopefully we'll have 18 horses here by next week and we'll be ready to go."
Want more racing news? Cups Betting delivers you the latest horse racing news from all the major thoroughbred cups and feature races.