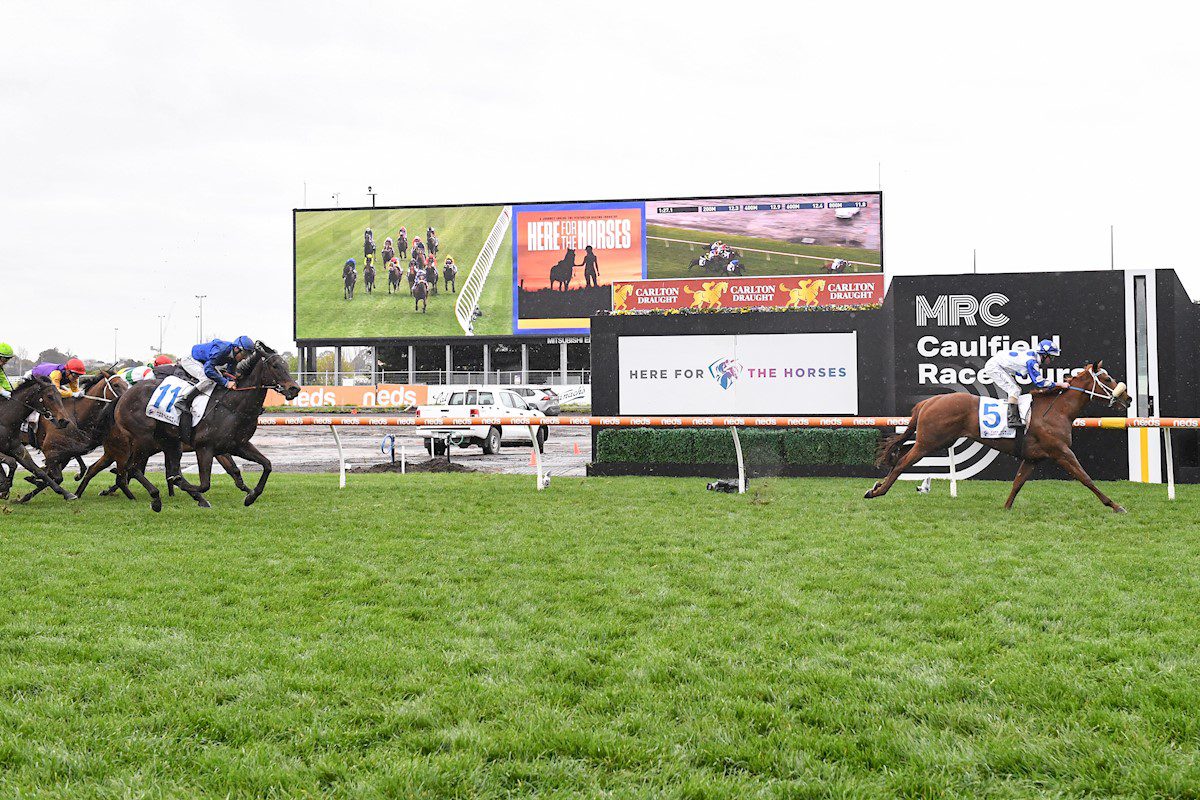 Estimated Reading Time: 1 minutes
Boogie Dancer has flown by her rivals to take out the Thousand Guineas Prelude relishing in the heavy conditions winning by 3.25 lengths in the Group 2 event at Caulfield.
Luke Nolen had the three-year-old filly out the back from the get-go and made sure that she was out of trouble as they came around the corner. As the rest of the field were flat to the boards, the Peter Moody-trained daughter of Sooboog made them look like they were standing still as she flew by them with 150m to go, wrapping up the race there and then.
2022 Thousand Guineas Prelude Replay
"We weren't too worried about the track if it had have deteriorated that she would get through it nicely and just the barrier was gonna be the issue, but she has won convincingly." Owner of Dalziel Racing, Wylie Dalziel said after the race.
"I'm just rapped for all the owners and 'Moods', it's great.
"'Moods' said at the 1200 she'll find them abit too sharp. We'll come back to it, set the program and away we go. So the way she's won today, we're off to the Thousand Guineas."
After the race, Luke Nolen echoed the words of Wylie Dalziel about the condition of the track saying:
"She's had form in it, so we weren't disappointed the rain come and she motored through it.
"It's hard to get a horse off winter form and try to sort of get them to peak again but it seems Pete's been able to hold her form, so that a massive tick for Pete and Katherine (Coleman) and the team at home.
"I was probably always gonna be second half anyway and riding her to be the strongest late." Nolen said, when asked what he thought of his filly drawing barrier 16.
"She will have a week down at the beach now and a couple of tick-over trials, and be cherry-ripe for the final in three weeks".
Boogie Dancer will now head to the Thousand Guineas, where she is currently $8 with online bookmakers.