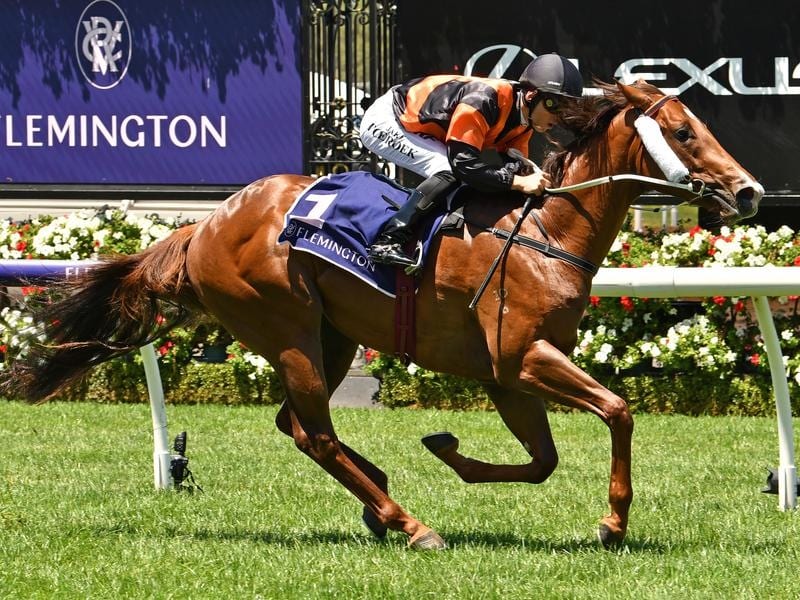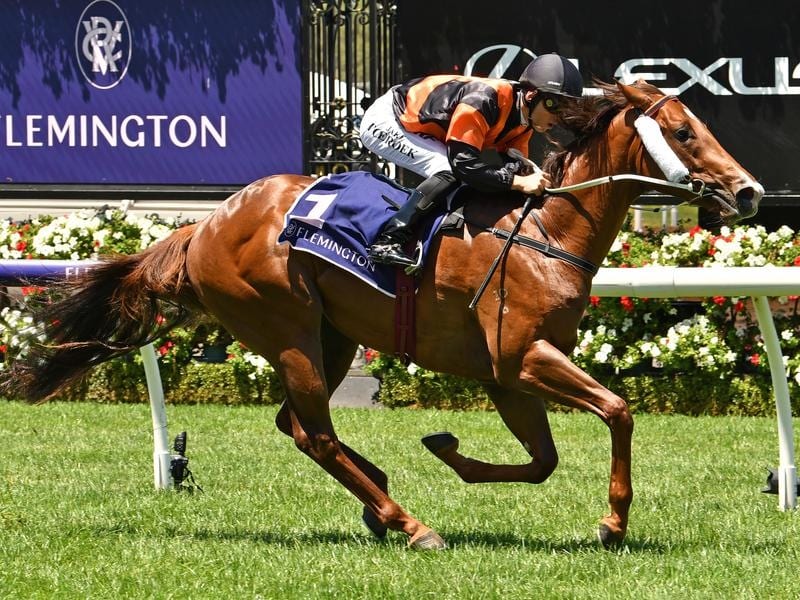 Adelaide trainer Chris Bieg is enjoying the ride with Blue Diamond Stakes placegetter Free Of Debt who will run in the world's richest race for two-year-olds, the Golden Slipper..
Free Of Debt won his first two starts in Adelaide and Melbourne before prominent racing and breeding operation Aquis Farm came calling and bought into the two-year-old colt to race him with his existing owners.
He was a late entry for the $1.5 million Blue Diamond (1200m) at Caulfield last month when he was run down late by Lyre and Lankan Star.
"He was the first colt home in a Diamond they were saying all the fillies were going to dominate," Bieg said.
"And he did all the work. He carted them up the home straight and it was only really those fillies who had the easier run and had the sit on him that got over the top of him in the final 50 metres."
Free Of Debt arrived in Sydney last week ahead of Saturday's $3.5 million Golden Slipper (1200m) at Rosehill.
He was given a good hit-out to win a 735m barrier trial by 3-1/4-lengths on Thursday at Randwick with his Slipper jockey Dwayne Dunn aboard.
"He got through the soft ground well and handled the Sydney way well," Bieg said.
"He's pretty much having a quiet few days at Rosehill now until he has his last bit of fast work on Wednesday morning.
"I'm very excited. I can't be happier and he's just doing everything right.
"He seems to handle the travel well and fits into any new surroundings and takes it all in."
Bieg said the $150,000 late entry for the Slipper had already been paid.
"We're having a free shot at the Slipper really. I know we've got to pay that late nomination fee but that's part of the agreement with Aquis that they've paid it," he said.
"So for the mums and dads owners back in Adelaide I guess it's a free shot at the best Group One for two-year-olds around.
"He's going really well and just to be there is going to be a massive thrill.
"It's not very often Adelaide horses make the trip up to the Slipper.
"Take out the likes of Tony McEvoy and Lindsay Park, I think Leon Macdonald is the last that did it in 2008 with Augusta Proud when Sebring won it.
"So it's a big feat just to get him there and have him up in Sydney in such great order."
Cups Betting has all the latest horse racing news and betting bonuses.