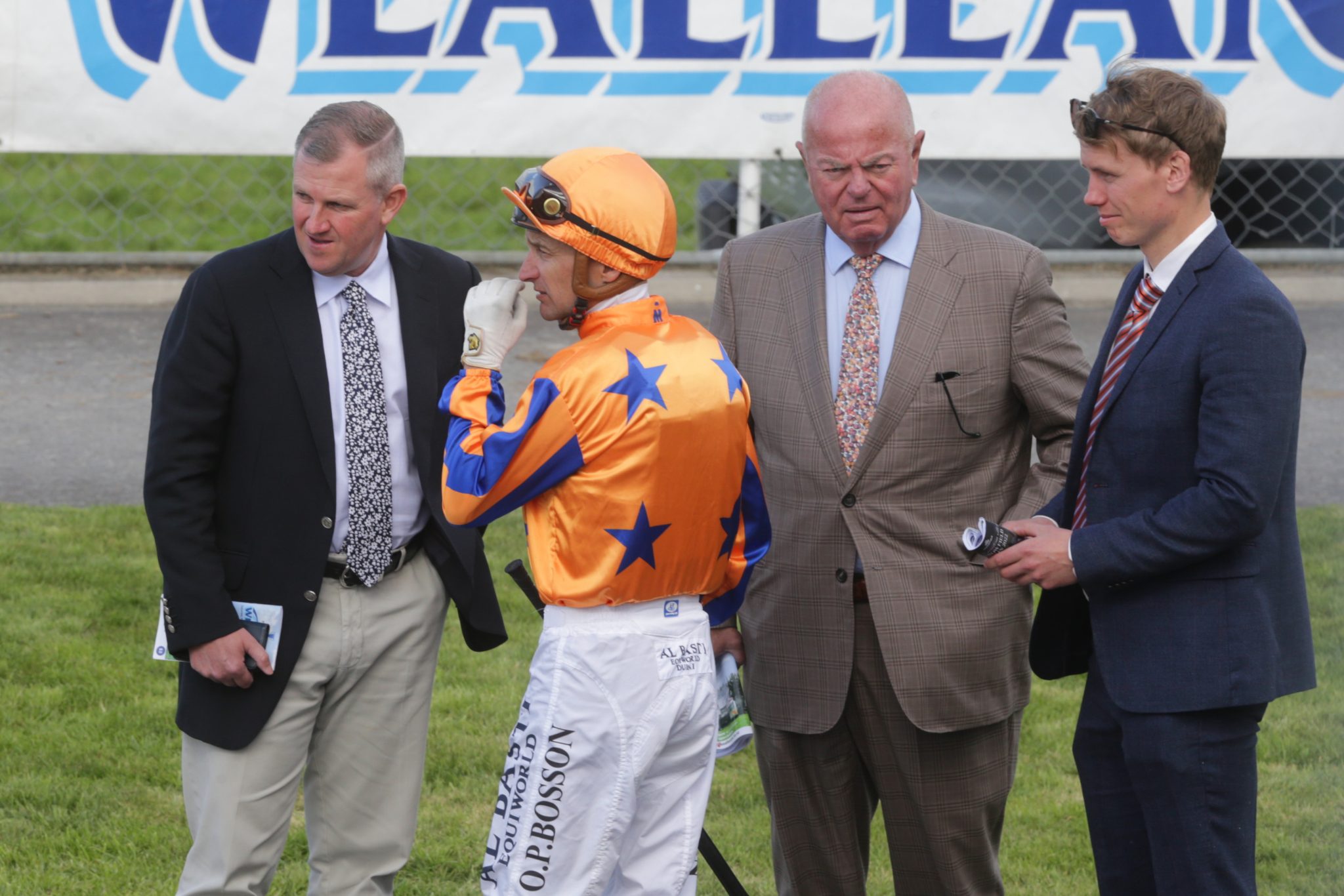 Te Akau Racing has announced that Sam Bergerson will join Mark Walker in a training partnership in New Zealand, commencing August 1.
The Matamata-based stable is the dominant force in New Zealand racing at present, with Mark Walker leading the premiership with 180 wins, nearly 100 clear of nearest rival Stephen Marsh (82).
"Sam is currently our Assistant Trainer – he's an outstanding individual, from a family with a strong racing history, and he is a fine example of the very best talent in our industry," Te Akau Principal David Ellis CNZM said.
"I've always considered Sam a really smart young man with a huge future in racing, and it's a privilege to be giving him this opportunity to step up to the role of training partner with Mark Walker."
Bergerson brings outstanding credentials to his new role. He graduated with an accounting degree from Massey University, and was also awarded the Sunline Trust International Scholarship – a 30-week working experience at Northern Hemisphere studs: Shadwell Stud (England), Coolmore Stud (Ireland) and Winstar Farm (America).
Growing up with horses, he worked weekends and holidays at the family stables, with Bergerson's father Roydon a Group One winning trainer, while his grandfather Herb was also an accomplished trainer.
Bergerson undertook a cadetship with an accounting practice for four years while studying at university. He then had a break to consider his future during a season of playing rugby in Ireland, before working for Aidan O'Brien at Ballydoyle Stables near Tipperary.
"I feel very fortunate to join such a distinguished list of trainers who have worked at Te Akau," Bergerson said.
"The bar has been set high by Te Akau trainers such as Mark Walker, Jamie Richards, Stephen Autridge and Roger James but I am excited for the challenge ahead, and hope I can do my part to add to the Te Akau legacy.
"I want to acknowledge the amazing support from Dave, Karyn (Fenton-Ellis) and Mark (Walker) and thank them for the belief they have shown in me by giving me this opportunity.
"I am also surrounded by a great team of loyal staff whose support and hard work play such an important role in the success of Te Akau."
Ellis said horses were the cornerstone of the operation, along with quality people, as Te Akau strives to achieve the best results possible for the owners.
"It doesn't matter what business you're in, success is generally determined by the professionalism and talent of your team," Ellis said.
"Te Akau has a magnificent group of seriously dedicated people, the best in the industry, and our whole team works incredibly well together – reflected with 180 wins to date this season (new national record), 34 Group/Listed wins and a Group One in Australia with Imperatriz.
"I got to know Sam, and also our Racing Manager Reece Trumper, really well during New Zealand's major COVID lockdown in 2020. Due to the restrictions, the stable had to close and all our horses were relocated to Te Akau Stud, and Sam and Reece came to live at the farm to look after the additional horses on the property.
"We worked closely together during the lockdown and as we shared a bubble, Karyn and I were able to spend a great deal of time with them in our home. Both are wonderful young men with a deep understanding and passion for horses and our industry.
"It's an exciting time for Te Akau to be welcoming this new training partnership. We have an exceptional team of horses in the stable that are performing at the highest level.
"Together with the calibre of our young horses coming through, we can't wait for the new season when we hope to scale new heights through further Te Akau innovation."