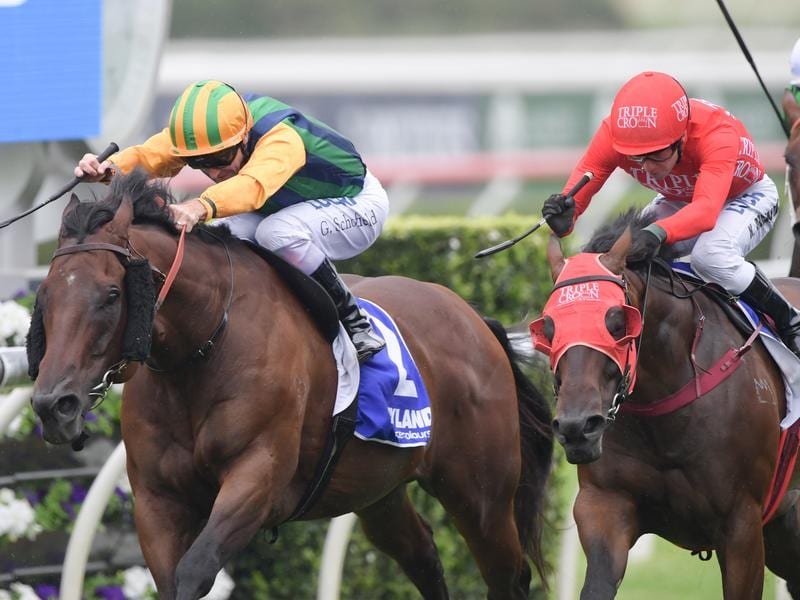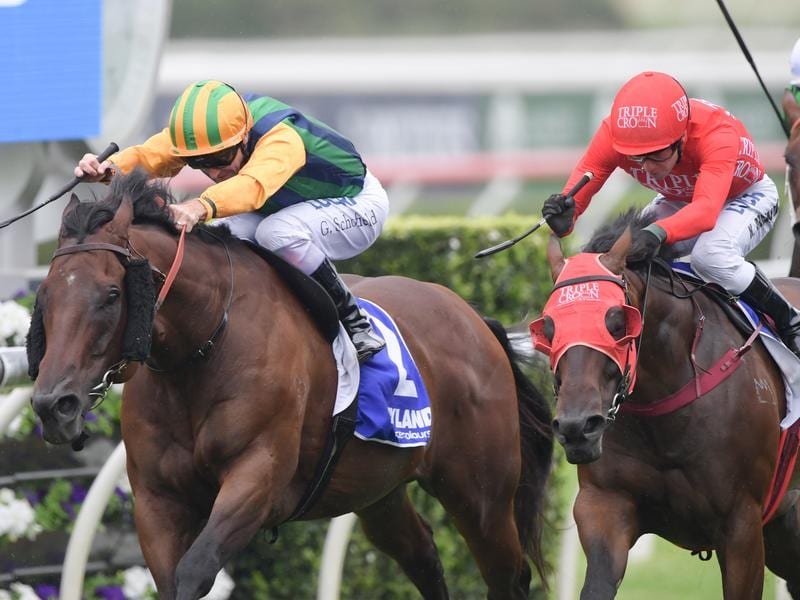 Tough gelding Ball Of Muscle has edged out champion sprinter Redzel in a thrilling finish to the Group Two Challenge Stakes at Randwick to set himself up to fulfil his family destiny.
In a major upset, Ball Of Muscle ($11) held off the $1.60 favourite by a nose to win Saturday's 1000m-sprint.
He is now likely to contest the Group One Galaxy (1100m) in two weeks, a race won by his brother Tiger Tees in 2014.
Pride had hoped Ball Of Muscle's Group One win would come in Perth late last year but the gelding suffered a bleeding attack and did not get his chance.
Having his first start since serving his mandatory three-month ban, Ball Of Muscle went straight to the front and did not relinquish the lead.
"I'm really proud of this horse. A lot of work has gone into him and very proud of the team at home and this horse. He's old (8) but age hasn't wearied him.
"Not being able to take him to Perth was disappointing but he maybe looks as though he is going just as well as he was before."
Tiger Tees and Ball Of Muscle's half-brother Terravista was a regular Group One performer and the winner of two races at the elite level.
"The family have all done well in their later years of racing," Pride said.
"We just take the best care of him that we can. The rest takes care of itself.
"I think the Galaxy is the obvious next move for him. It's never really been his favourite track Rosehill but we will certainly have to give it some deep consideration."
His rider Glyn Schofield said neither he nor Kerrin McEvoy on Redzel were sure who had won.
"I went past the line, Kerrin and I both looked at each other and said 'did you get it?' at the same time. We weren't sure either," he said.
"What a race. This horse, he really deserves this. He was in great form before he had that setback. I'm just so happy for Joe and his team."
Cups Betting has all the latest horse racing news and betting bonuses.