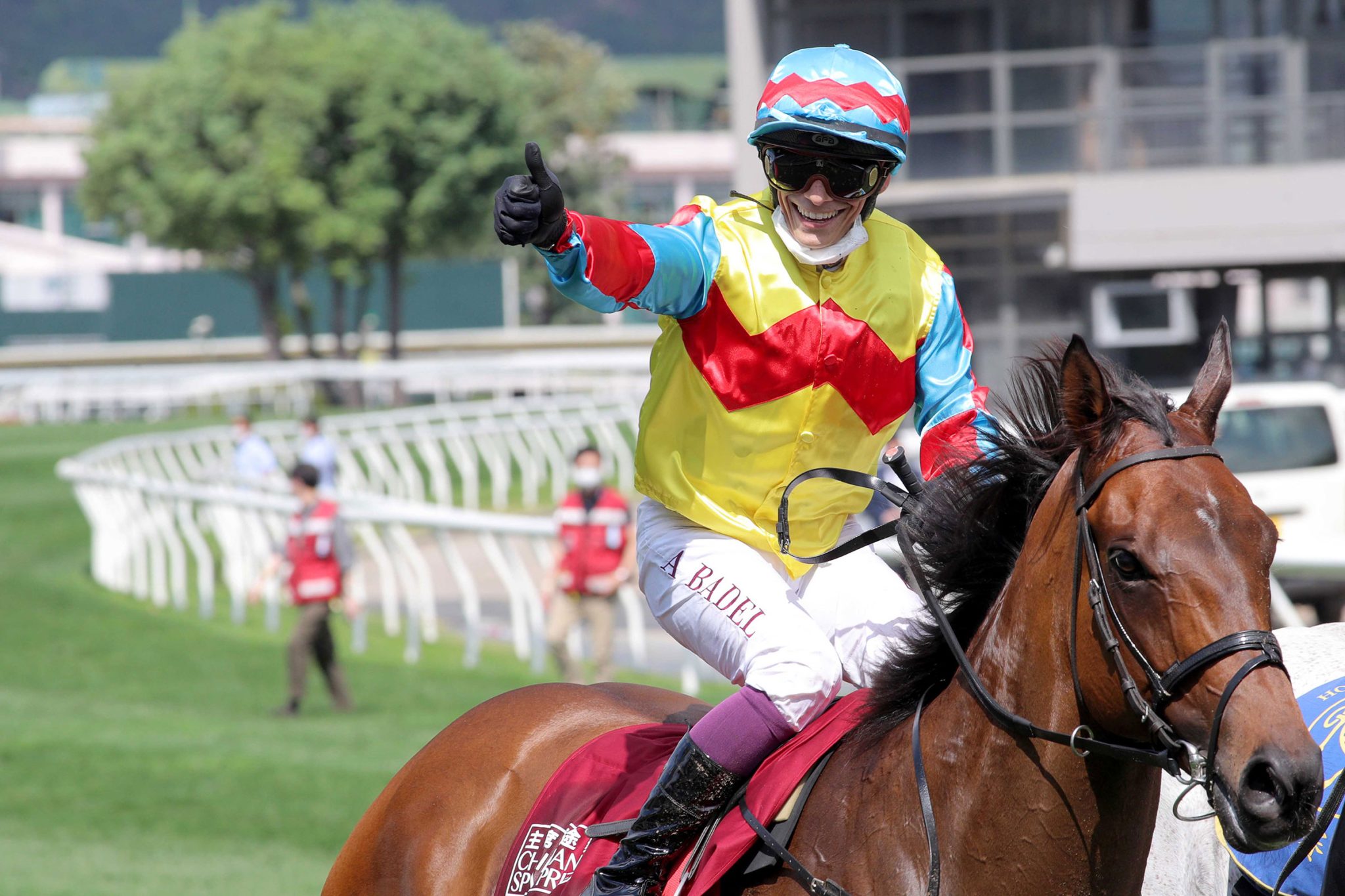 Alexis Badel has been a hit ever since he switched his tack to Hong Kong and on Sunday afternoon (June 19) the Frenchman put himself in rare company by becoming the sixth rider in history to register eight or more Group race wins in a single racing season.
Zac Purton leads with 14 Group race wins through 2018/19, Joao Moreira and Vincent Ho have also hit home eight or more, while Felix Coetzee and Douglas Whyte have 11 and eight, respectively, with their hauls including wins at local (HK) Group race level.
But it was the 32-year-old's exploits – a calculated ride aboard Tourbillon Diamond – which soared him into the record books with victory in last weekend's HKD$3.7 million Group 3 Premier Plate Handicap (1800m) at Sha Tin to gain membership in a club that dates back to the 1991/92 racing season when the Group race system was introduced in Hong Kong.
"During the season you never look back and think 'How many races have I won?', you just look forward and want to win more and focus on the next one but it's great.
"I'm constantly looking to improve and do better and I probably focus on what I am doing wrong as opposed to what I am doing right," Badel said.
Badel returned 58 wins through his first full season in Hong Kong (2020/21) and he's enjoyed a remarkable rise since then, aided by his talent, ability to ride light and charisma which has returned 45 wins this season – 160 overall – and HKD$109.41 million for connections this term as he gears up for the season's final eight race meetings.
"I knew I won a few big races but I didn't expect to have eight in total. I'm very pleased and grateful for all of the support that I have been given," Badel said.
Badel joins a long list of French jockeys who have had an enduring love affair with Hong Kong, including Marcel Samarcq, Philippe Paquet, Maurice Philipperon, Eric Saint-Martin, Eric Legrix, Gerald Mosse, Maxime Guyon and Olivier Doleuze – all of whom have set a high benchmark in the city.
"The real challenge is to adapt to the environment in Hong Kong, you either adapt or you die. Obviously, that's the biggest target any jockey or trainer can have as a goal, it's to survive, build your own space and I'm very happy with that and I just want to keep improving," Badel said.
As well as last weekend's success, Badel's big-race haul this season includes the Group 1 Queen's Silver Jubilee Cup (1400m), Group 1 Chairman's Sprint Prize (1200m), Group 2 Sprint Cup (1200m), Group 3 Sha Tin Vase Handicap (1200m), Group 3 Chinese Club Challenge Cup Handicap (1400m), Group 3 Sa Sa Ladies' Purse Handicap (1800m) and Group 3 National Day Cup Handicap (1000m).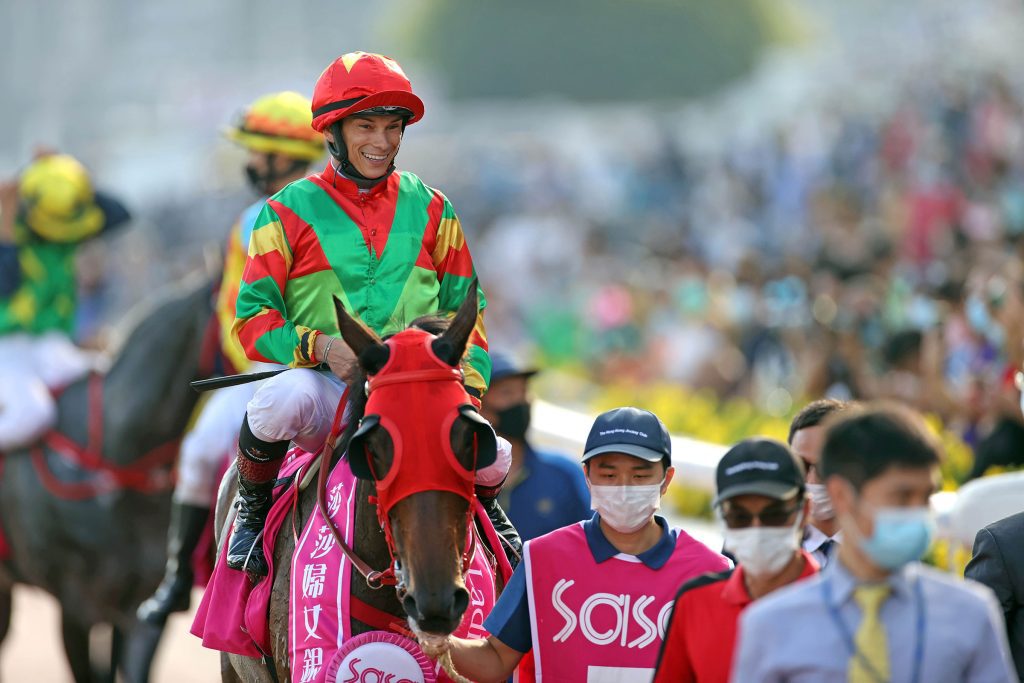 Badel heads to Happy Valley armed with a full book of rides for tonight's (June 22) nine-race fixture, including last-start winner Dr Winning in the Class 3 Shelley Handicap (1650m).
"I think he's in very good form, last time it was a great effort. Obviously, the pace was fast and then slow, so it wasn't consistent and I decided to move from the back of the field and the horse really appreciated it.
"Tonight is totally different, we start from an inside draw, so it's very likely that tactics won't be the same. But he certainly looks to be fit and this is very important, he's still fresh," Badel said.
Earlier, Badel renews his partnership with Yo Beauty for trainer Tony Cruz in the Class 3 Lyndhurst Handicap (1200m).
"He's certainly going very well, he's been very consistent and he's been good to me recently. It's going to be difficult to start from this gate (12)," Badel said.
Yo Beauty is chasing a first win in Hong Kong after arriving in town as a two-time winner in Ireland for trainer Johnny Murtagh.
"He's certainly a horse that likes to go forward, he is a little bit one-paced but it's all about having the chance to come across without using him too much," Badel said.
The Anjaal gelding has done his best racing at Happy Valley with four placings over tonight's course and distance.
"He's in very good form, he tries very hard and he's going to win a race sooner or later," Badel said.
More Hong Kong horse racing news