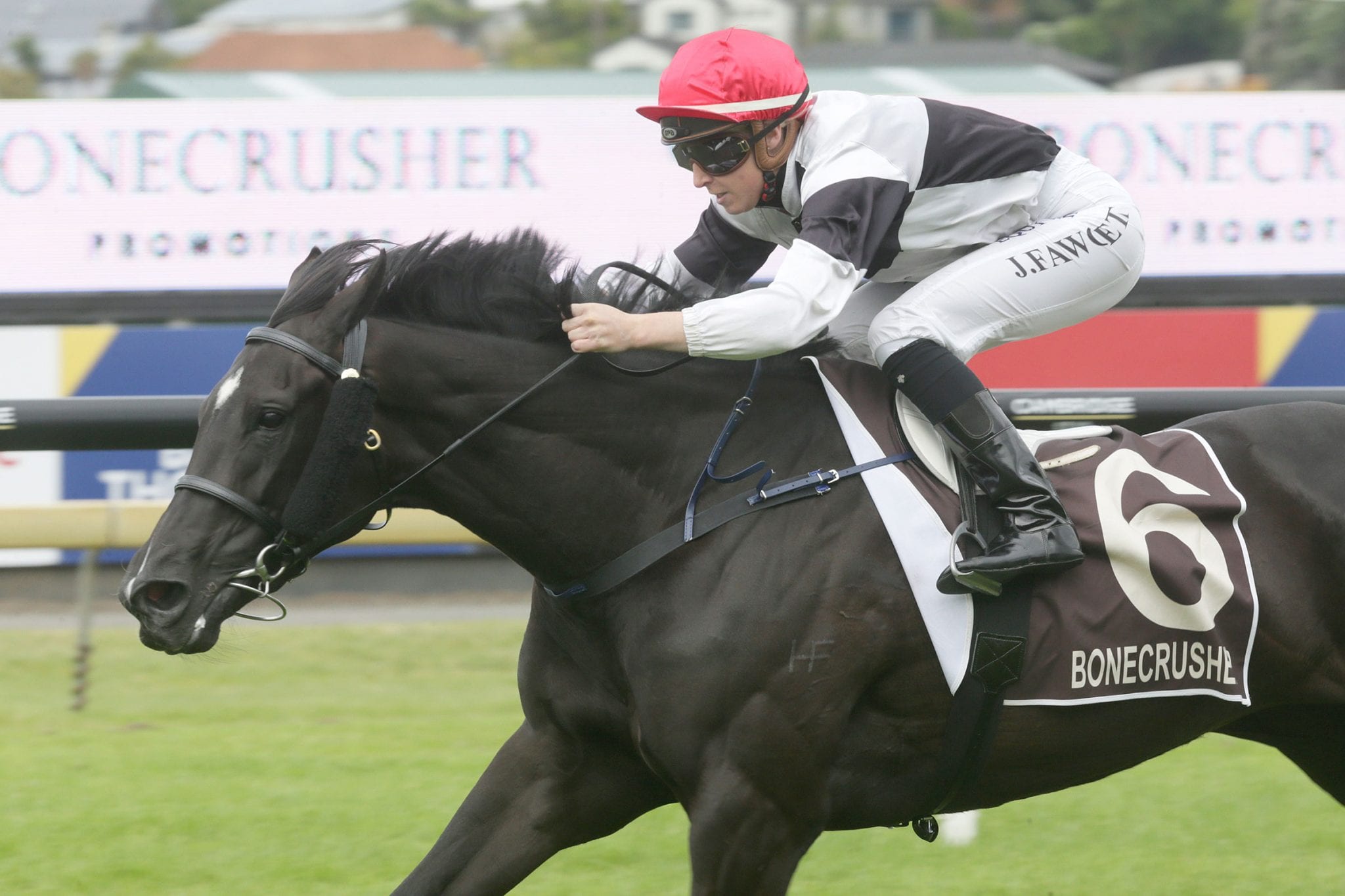 Estimated Reading Time: <1 minutes
New Zealand Group Three winning three-year-old Opalescence will have her first start for new Australian trainer Mitchell Beer on Saturday when she contests a 1300m BenchMark 78 at Sandown.
Previously prepared in New Zealand by Byerley Park trainer Jenna Mahoney, Opalescence was a winner of the Group 3 Bonecrusher Stakes (1400m) at Ellerslie in December and finished fourth on Auckland Cup Day behind quality gallopers Need I Say More, Babylon Berlin and Cornflower Blue in the Listed Mufhasa Stakes (1300m).
Albury trainer Beer has been a good supporter of New Zealand and has formed a good association with Mahoney.
"Jenna does some breaking in and pre-training for me over there," he said.
"It's an association that came about through Courtney Howells (of Ainsley Downs), who looks after our horses after the sales in New Zealand.
"As it is with the Kiwis, you meet one person and it rolls into the next and the next. She has had a couple of horses for me that have come over and they always arrive in really good order.
"I follow her horses and she follows mine and this one bobbed up and looked pretty well placed over here, so over she came."
Despite winning a trial on Monday over 900m, Opalescence (+1900) will start at longer odds in her first start in Australia, with Beer believing the filly will derive plenty of benefit from the run.
"There are some nice races for her deeper into the autumn back against three-year-old fillies, but this is a nice race to kick off," he said.
"She has been in work but Jenna backed off her to come over here and I was light on her when she arrived.
"There are so many opportunities for her over here. She is not an overly big filly and she just found her mark over there ratings-wise and was bumping into some pretty handy horses everywhere she turned.
"I think she will run well, but she probably isn't a massive winning chance on Saturday. The run will tighten her up nicely and then she can go back and race her same sex and age over seven furlongs in the coming weeks."
Beer is pleased with his latest Kiwi recruit and now that the trans-Tasman travel bubble between New Zealand and Australia is in operation, the progressive young trainer can envisage building on his already strong ties to New Zealand.
"From what I have seen of her, and what she is rated (78), I think they will have plenty of fun over here," Beer said.
"I just get excited when horses from New Zealand come over. I haven't had any that haven't been worthwhile yet.
"The first Kiwi tried horse we had was a filly called Jacqui's Joy, who ended up winning three races including two at Caulfield on a Saturday.
"She set the bar pretty high and then fortunately we have had a good amount of success with horses like Hanger and Dreams Of Paris, who got black-type before going to stud over here.
"What I love about the Kiwi tried market is that with our budget, there are still so many options.
"Recently we bought a horse called Swagger who had nine starts in New Zealand and won a maiden at Waverley. We paid nothing for him and in one preparation here he won on debut, ran second and won again, so he paid for himself within three or four runs.
"The owners go from not being in a horse to 10 or 12 new young people who are in and get a quick return and they're into the game for the longer term."