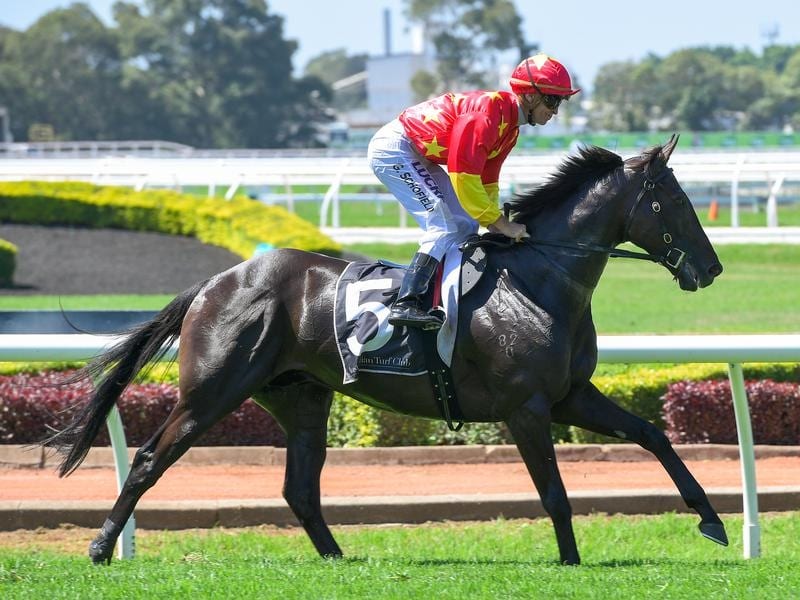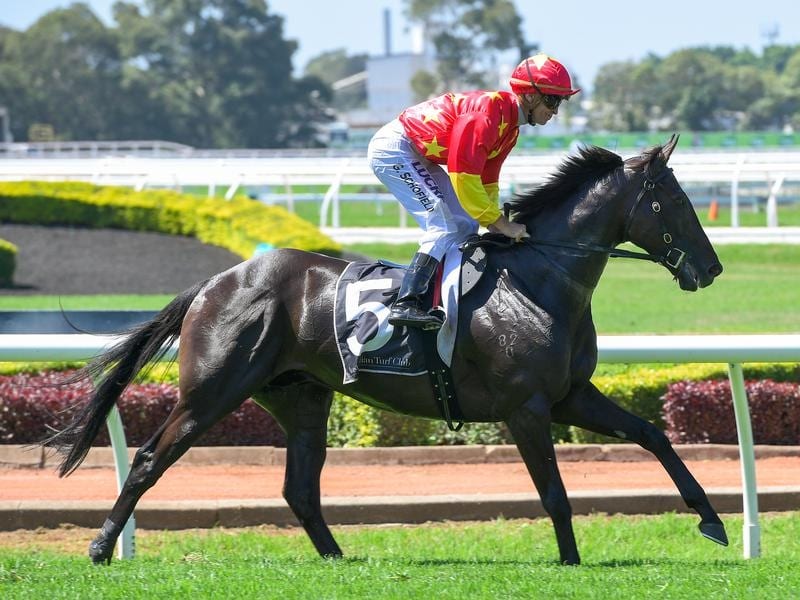 The name Lee Freedman appears on five Melbourne Cups and now Richard Freedman has a chance, albeit an outside one, to emulate his brother.
The eldest of four brothers who worked together for many years under the FBI banner, Lee Freedman has won the Cup with Tawriffic (1989), Subzero (1992), Doriemus (1995) and Makybe Diva (2004, 2005).
Early on, former French horse Auvray was thought to have the potential to get to the Cup but it has taken three years and three different trainers to get him to Tuesday's race.
The China Horse Club paid STG 1 million for the Group Two winner at the Arqana sale in 2014 with the 2015 Cup in mind.
Auvray began his career with John Thompson at Randwick but after four unplaced starts was sent to Darren Weir for a change of scenery in country Victoria.
Another four unplaced starts followed and Richard Freedman's fledgling stable was his next port of call.
The media personality mixes his commentary work with training and has coaxed Auvray to three wins.
"The China Horse Club was at their wits end with him. They sent him to me to pre-train to get ready for another trainer," Freedman said.
"I was just about to take my trainer's licence out and asked if they'd leave the horse with me. They didn't have any other plan so they did.
"The first run I gave him, he ran fifth in the Hawkesbury Cup and he had a crack at it, had a real go.
"Then I took him to Brisbane and he was up to his old tricks again. He got beaten a total of 96 lengths in two starts.
"I took him back to Rosehill and they were about to sack him but it was agreed to give him one last crack by trying to figure out what suited him."
Auvray is a $101 chance and Freedman admits it is a pipe dream to think he could win.
"I think he is a top 10 finisher and will run better than many people think," he said.
"It's just a great thrill to have a horse that's made it to the race.
"My horse who came from nowhere, was basically deleted and we've got him back to a Melbourne Cup."
Freedman has commitments with Network Seven on Tuesday as a racing expert but will miss at least part of the coverage.
"I'm going to be broadcasting until saddle-up time," he said.
"Then they've released me. I'll be wired up and I'll saddle up the horse. And if he wins, you won't see me on the coverage again."
Looking for Melbourne Cup guides? Cups Betting has all the 2018 Melbourne Cup guides and news you need right here.