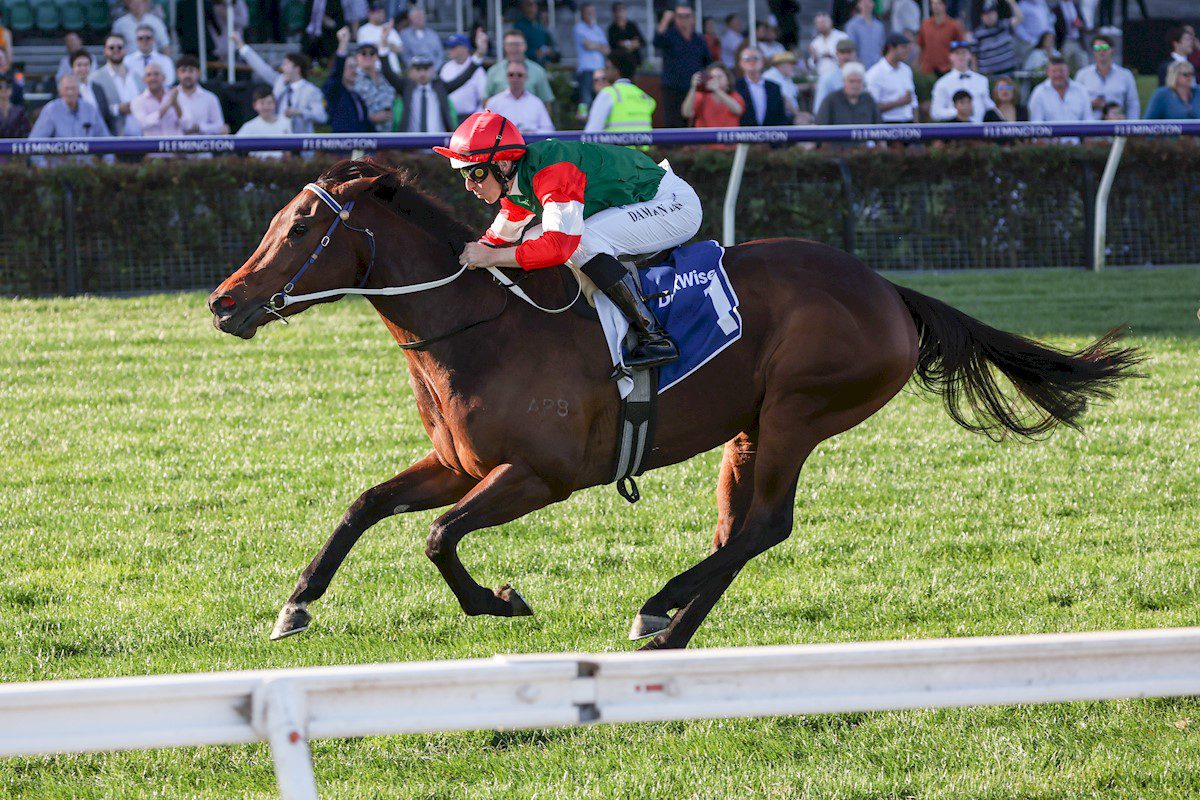 Amelia's Jewel (-111.11) has coasted home in the Group 2 Let's Elope Stakes (1400m) at Flemington on Saturday, kicking-off what's bound to be an impressive trip to the eastern states for the mare trained out of Western Australia.
Jockey Damien Lane went straight to the rear of the field from a wide draw (14) but ensured the four-year-old gained a three-wide position with cover throughout the contest.
It was a one-act affair turning for home as Amelia's Jewel powered over the top of his rivals, barely seeing the daughter of Siyouni get out of first gear to round them up over the 1400m.
2023 Group 2 Let's Elope Stakes Replay – Amelia's Jewel | T: Simon Miller | J: Damian Lane
Even trainer Simon Miller was impressed with just how well Amelia's Jewel travelled into the home strenched, implying even he knew it was going to be a matter of 'how far' as she let-down the centre of the course.
"It's pretty cool," said Miller as he was interviewed from the winner's enclosure.
"The exciting thing is that she's not screwed down yet so we've got plenty of wiggle room to go.
"This is just a nice starting point for her and when he (Lane) hadn't move on straightening I was like 'well. This is an easy watch.' I'm not being arrogant I just thought 'he hasn't gone full throttle on her yet, so we're at least going to be in the finish.'
"We should be able to keep flowing through."
Damien Lane suggested Amelia's Jewel is going amazing and should only improve with the run under her belt.
"I dead set felt like she was in second gear though.
"She got a half-length in front and just went to put the cue in the rack, so she's still I dare say got more in the tank, it's just that she's a real casual customer that's still got more to give.
"Only good horses do that.
"She's an exciting horse."