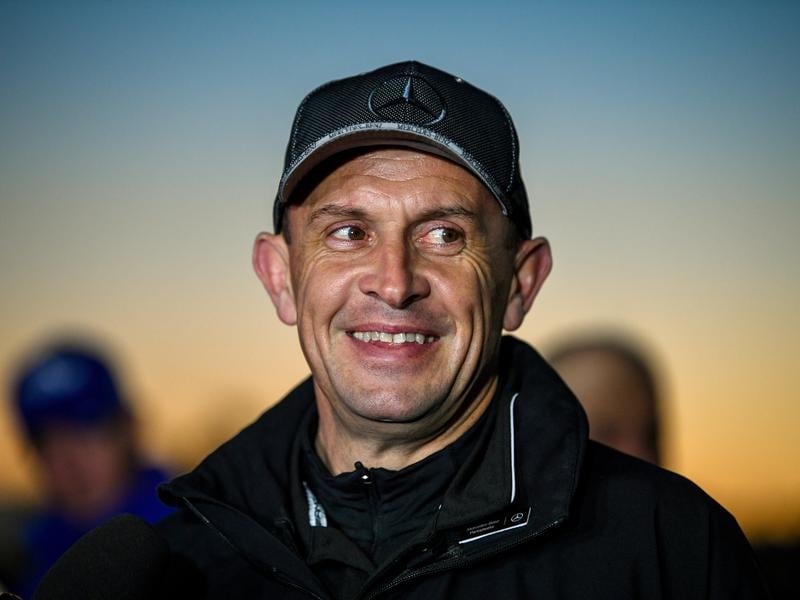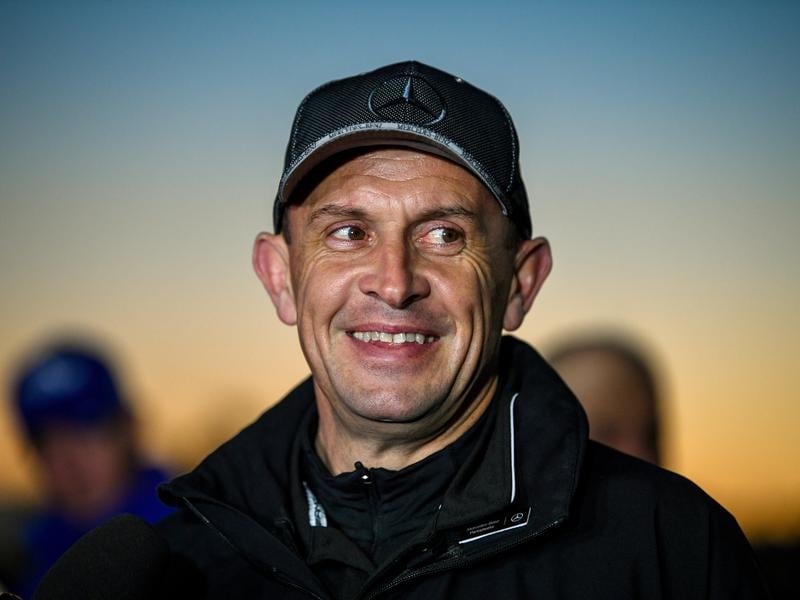 While many of her seven-year-old contemporaries are headed for the broodmare barn this spring, any such plans for Winx can wait.
Everything about her suggests her career is far from over.
Winx heads the world rankings and, if her trainer and jockey are right, she is in better racing shape than ever before and certainly in a better place mentally than a year ago.
On Saturday at Randwick, Winx can surpass Black Caviar's record of 25 consecutive wins and rack up Group One win No.19 in the 1400m-race named in her honour.
She will have 10 rivals, the most significant being late addition Kementari, and while respecting the opposition, trainer Chris Waller and jockey Hugh Bowman, are bullish two days out from her return.
"There's a chance, there's a chance that she could be better than ever," Waller said.
"It's almost impossible for a horse to get better than Winx but there's a chance. I think there's more chance of her improving than going backwards."
Waller is conscious of the history Winx is making every time she steps on to the track and can see no obvious reason why it should end.
"What Winx has shown in her 25 wins is a bit of authority and we don't think she has dropped back at all. It will take a very good one to beat her," he said.
"Since the 1st of January she has only raced three times, I think that's a big help towards her longevity and seeing her in such great shape.
"She has been aimed towards this race since winning the Queen Elizabeth back in the autumn.
"The best thing about Winx is she performs under high pressure and can sustain it for a lot longer."
Hugh Bowman also performs under pressure as demonstrated by his coolness on the mare 12 months ago when it briefly looked as if her stablemate Foxplay would hold on to beat her in the race which was then known as the Warwick Stakes.
Winx missed the start by several lengths but finished it like the world champion she is.
"She seems to be a much more mentally mature now. She still gets a bit anxious in the barriers but I'm confident we won't have a repeat of last year," Bowman said.
"I've said it before, I wasn't all that happy with her behaviour leading into that run. She was playing up in the barriers in her trials and we saw what happened."
While acknowledging Kementari was the deserved second favourite, Bowman said he was not Winx's only rival.
"Her stablemate D'Argento is going really well and (Victoria Derby winner) Ace High is another to look out for," he said.
"But she knows its game day and judging on the way she felt this morning, I'm pretty excited at what lies ahead. She felt great and as strong as ever.
"Everything suggests she is a happy individual and I can't wait for the race."
Want more racing news? Cups Betting delivers you the latest horse racing news from all the major thoroughbred cups and feature races.