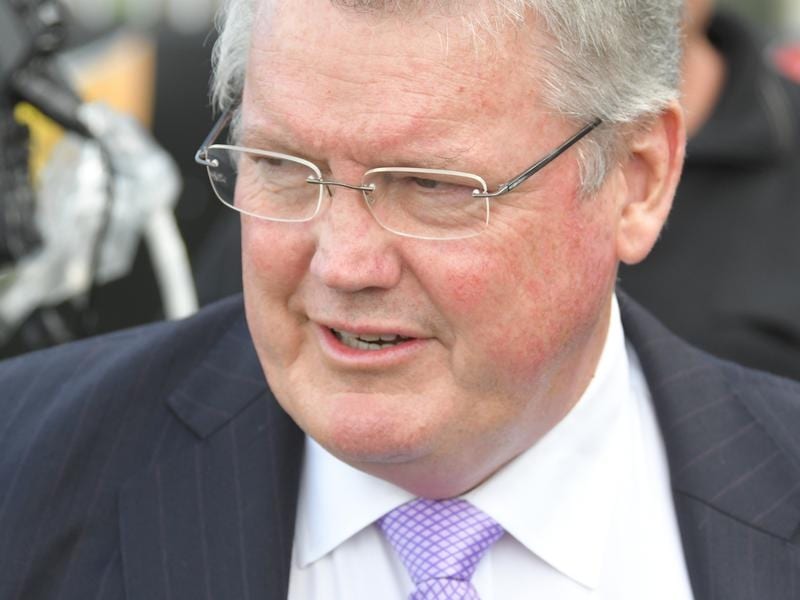 Estimated Reading Time: <1 minutes
In the cold light of day, trainer Anthony Cummings has decided not to run Agassi in the Hawkesbury Guineas with stablemate Glamour Cat his likely representative.
Agassi won at Randwick on Monday and Cummings' immediate reaction was to consider the six-day back-up into Saturday's Group Three race over 1400 metres.
Although Agassi won by a decisive 2-3/4 lengths on the Kensington track, the effort was tougher than it looked with the gelding returning to scale wearing just one of his four shoes.
"I've never had that happen before," Cummings said.
"He's pulled up well but we've decided the best plan for him is to have his next run on May 4 in a similar race, then three weeks into another benchmark race with another two weeks to the Queensland Guineas.
"We think that's a better way to get him to Queensland.
"Glamour Cat will get into the Hawkesbury Guineas so it's either the high road or the low road with her.
"The Guineas wouldn't be a silly idea and she is not without a chance with 54 kilos."
Glamour Cat won her debut on April 9 over 1100m at Hawkesbury.
Cummings said if Red Chandelier gets into Saturday's Group Three Killahy Equine Crown (1300m) she will run.
"She is just outside the field but if she gets a run she will be there," he said.
"It's a tough enough race but it's important for a mare like her to get a stakes performance before she heads off to stud.
"She's building a decent record so it would help."
The Hawkesbury Guineas will also be without Ronstar with trainer Gary Portelli deciding the step up from the 1100m of his most recent start was too great.
The Hawkesbury meeting carries metropolitan prize money for all races other than the black-type features with the Guineas and the Gold Cup each worth $200,000, the Crown $175,000 and the Listed Dash (1100m) $140,000.