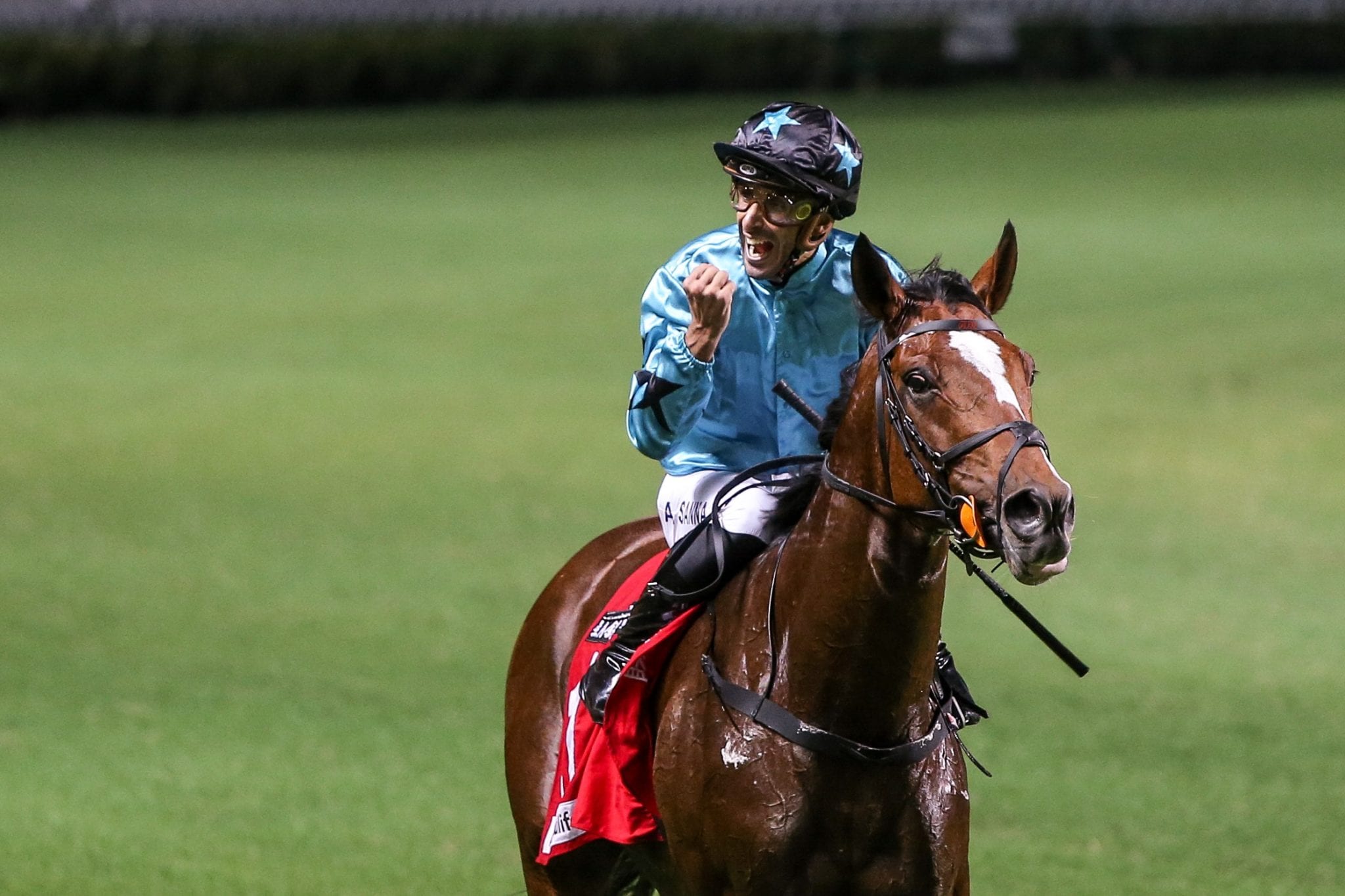 Last Kingdom (125lb) got off the mark at his 21st start and Hong Kong's newest trainer Douglas Whyte remains upbeat about his Frankel entire's ability to repeat the dose in tonight's (25 September) Tai Shue Wan Handicap (1650m) at Happy Valley.
"He was his own worst enemy in the fact that he was a bit of a bully with his mouth. He's a small guy, a colt, but he always thought that his mouth was the boss and once he learnt that he can relax and start enjoying his work, I think he himself started to blossom," Whyte said.
Racing much like his father Frankel did in his early days – throwing his head and trying to race fiercely – he pieced it together after slowing the tempo and kicked away upon turning for home.
"He got things his way and he seemed to enjoy the tempo of the race and he let down well. He went into the race in pretty good form," the handler said.
Alberto Sanna, who drove him to his break through success, will again partner Whyte's charge.
"It was a nice win last start, he's a nice horse but he's not the easiest horse to ride in the race," Sanna said.
"Last time he showed he was a little bit keen and he doesn't jump very nicely, so I have to push him a little bit to get him in his comfortable position."