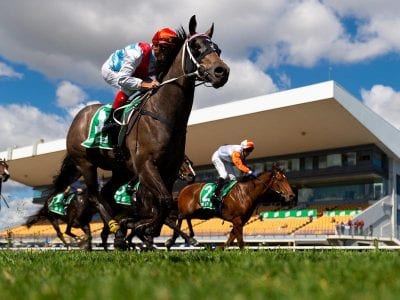 Toowoomba's Tony Sears has become the first trainer to win the QTIS premierships for both two and three-year-olds.
The QTIS scheme has been in existence for more than two decades but no one has previously achieved the premiership double which is judged on QTIS bonus money earned.
The scheme involves incentive bonus payments for select races and horses who are Queensland bred and paid up for the series.
Sears had eight two-year-old QTIS winners and picked up $125,650 in QTIS bonus prize money.
He finished the three-year old trainer's premiership with 11 winners and $190,700 in QTIS bonus prize money, ahead of David Vandyke on $187,850 and Tony Gollan who banked $179,650.
Toby Edmonds trained the leading two-year-old runner on earnings for the 2018-19 season with Champagne Jet, who won $64,800 in QTIS bonus prize money.
Vandyke's Hold The Line was the leading three-year-old on earnings to finish the season with $122,550.
Sears aptly won the first QTIS bonus of the new season with Magic Trick at Doomben last Saturday.