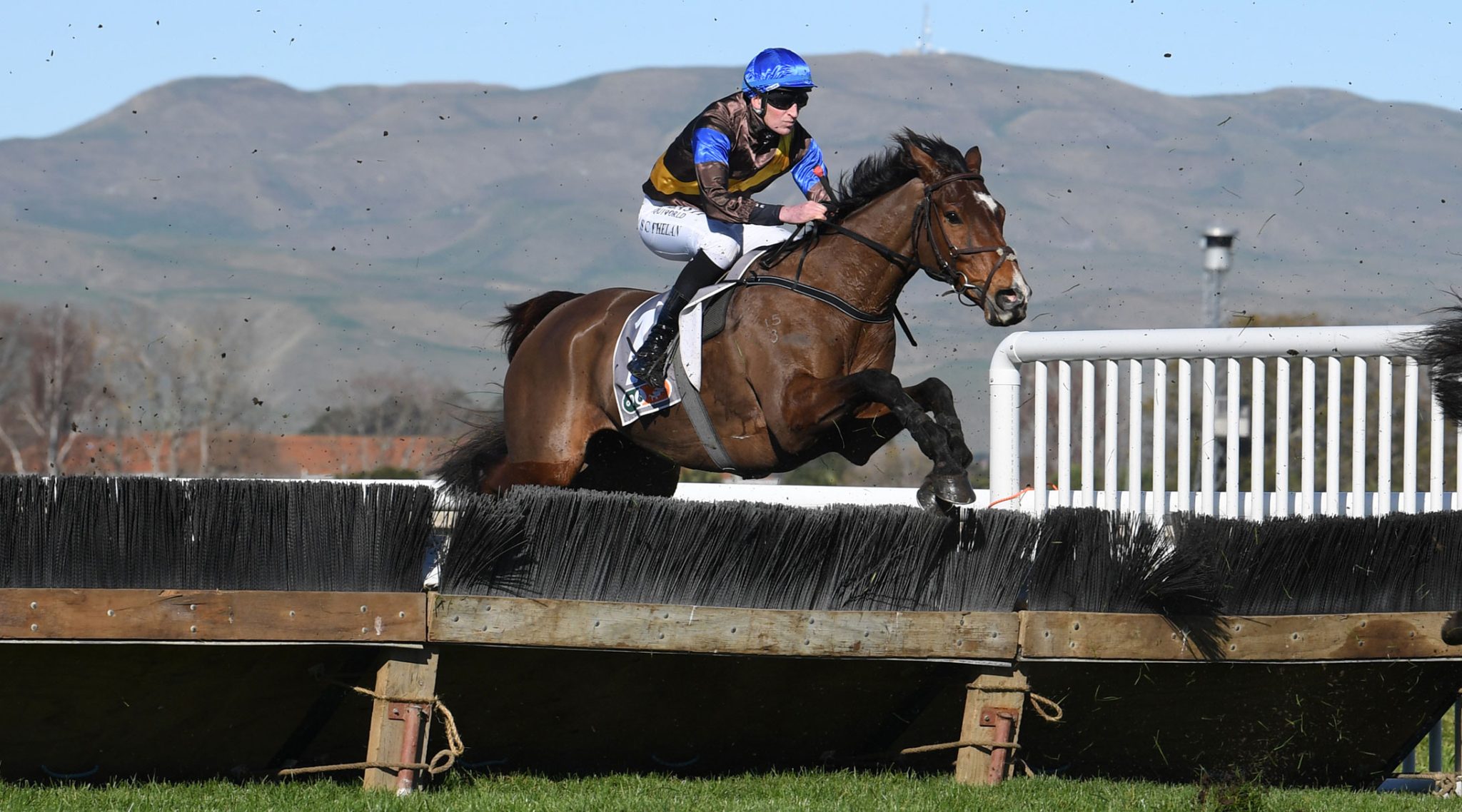 Champion jumps trainer Paul Nelson will be in Australia rather than Christchurch this weekend as he watches his star hurdler The Cossack take on Australia's best.
Nelson won last season's New Zealand jumps trainer title with 19 successes, including a startling eight prestige jumps races, but he won't be represented on the first day of the Grand National carnival at Riccarton on Saturday.
Instead he'll be at Sandown in Melbourne on Sunday for the $300,000 Grand National Hurdle (4200m), where The Cossack takes on local champ Saunter Boy and a high-class field.
"We are very happy with him," Nelson said.
"He's bright and he's wanting to do his work, and that's all we wanted."
Though Nelson's former main rider Aaron Kuru is now based in Australia, he said he had no hesitation in giving The Cossack's regular New Zealand rider Shaun Phelan the mount at Sandown.
"Shaun has stuck with us right through the season and he's ridden everything that we asked him to ride," Nelson said.
"I wanted him to have the chance, and I'm sure Aaron would see it that way as well, and Shaun's ridden over there before as well."
Nelson plans to fly over to Melbourne for the weekend, return on Monday, and then head back later in the month if The Cossack is able to compete in the Grand National Steeplechase (4500m) at Ballarat.
"He's had the one race over fences in New Zealand but he's got to have a school at Ballarat before he can race in the steeplechase," Nelson said.
"It will all depend on how he comes through the race this weekend."
Nelson said he wouldn't be taking any horses to the Riccarton winter carnival because of the impact it can have on the horses for the rest of the jumps season.
"If the horses went to Riccarton, that would be them for the season. The track's very wet, and it's hard going and it looks like they're going to get some more bad weather," Nelson said.
"I was going to take Nedwin for the hurdles but he wasn't quite right, and you've got to go down there 110 percent right.
"We've taken hurdlers down there and still returned for the Great Northern, like The Cossack did last year, but we haven't done it for a steeplechaser. They seem buggered by the time they get back from there."
With Nelson not going down, and given the fact that jumps racing in the South Island is now restricted to this Christchurch carnival, the nominations for the first day jumps races have been very light.
Nelson said it was extremely disappointing that jumps racing had all but come to a halt in the South Island, with none of the nominated runners hailing from the South Island.
He said a meeting held in Christchurch last year had some enthusiasm for jumps races to be staged at Riccarton on the same day that the Riccarton synthetic track was used for flat racing, but it wasn't pursued.
"Those at the meeting thought it was a great idea, it would give South Island races a boost, it would make sense to have it at Riccarton so riders could get down there – it's too difficult for riders to fly in and then drive down to other tracks," he said.
"Everybody was very happy with the idea and it was in New Zealand Thoroughbred Racing's hands, but they decided to do away with jumps racing in the South Island bar the National.
"I don't believe the Canterbury Jockey Club can do without this weekend of racing, and without jumping being a huge part of it. As far as most people are concerned, it's not the Winter Cup meeting, it's the Grand National meeting."
Nelson said the lack of tracks in the North Island wasn't helping either, and the fact that Ellerslie, where jumps racing has ceased with the steeplechase hill sold, and Te Aroha, where the Great Northern jumps racing carnival was held last season, were being remodelled at the same time didn't seem to make sense.
However, he said attendances at the jumps meetings that were taking place had been very encouraging.
"At the Wellington Steeplechase meeting three weeks ago there was a bloody good crowd. The stands were full and all the rooms were chocker," he said.
"Hawke's Bay, both days they've had, were huge. There were people around the parade ring before the first race. When do you get that in winter other than jumps racing?"
More New Zealand horse racing news