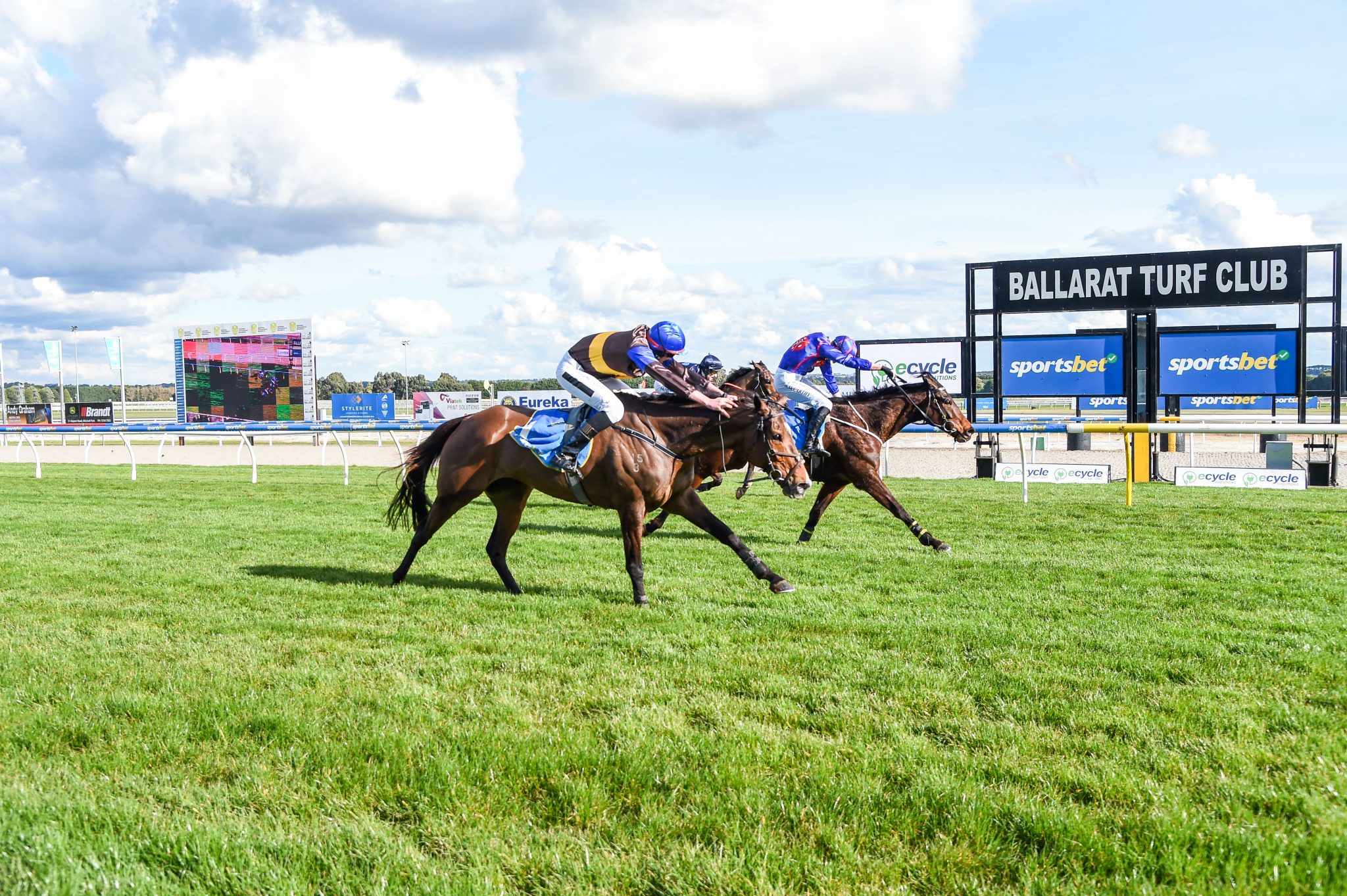 For a moment, trainer Paul Nelson thought he had won the AUD$350,000 Grand National Steeplechase (4500m) at Ballarat on Sunday.
The Hastings horseman didn't have the best vantage point and when his charge, The Cossack, got to the wire with eventual winner St Arnicca, he was convinced by a bystander that his horse had won.
"I didn't have the best view of the finish, I had people in front of me. The fella standing next to me said 'you have won'. He was certain and he was from Ballarat," Nelson said.
"They had the photo up pretty quickly and it wasn't to be. It was still great, he went well."
It was a sense of relief more than anything for Nelson, with The Cossack disappointing in his first-up run in Australia when finishing fifth in the Grand National Hurdle (4200m) at Sandown.
However, Nelson said the nine-year-old gelding did have his excuses after not having the easiest of passages to Australia.
"He didn't have a great start when he came over," said Nelson, who also part-owns the son of Mastercraftsman.
"The transport wasn't the best when he arrived – he got off the plane in Melbourne at 8:30am and he didn't get to Craig Thornton's until 10:30pm.
"It wasn't ideal."
While proud of his gelding's achievements, Nelson was lamenting what could have been, with The Cossack (70kg) carrying six-kilograms more than his vanquisher, and 1.5kg more than his closest rival, fellow Kiwi-bred Flying Agent, who finished third.
"You get a horse like this and you can't keep breaking his heart with weight. It would be nice to meet a horse in New Zealand or Australia at level weights," Nelson said.
"In England, a lot of the races are run at equal weights, but we can't because we don't have a big enough horse population.
"Carrying that much weight is a burden but then some of the good horses used to carry those sort of weights with a 57kg minimum.
"They are a finer type of horse now and you don't see many of those big, strong horses that carry that sort of weight."
While there are a couple of feature jumping races remaining in New Zealand, Nelson said The Cossack would now go for a well-deserved spell.
"He will come home and go out. He has been in for a fair while," he said.
Buoyed by The Cossack's run, Nelson is considering a return to Australia next year, however, he said that is a decision for the ownership group to make in due course.
"We will have to see," he said. "It is not an easy task coming over here – you need someone to come over with him and we don't have enough staff.
"We can place him with another trainer but we were lucky to have Craig Thornton to look after him this year."
The Cossack's runner-up result in the Grand National Steeplechase caps a memorable jumping season for the horse, having won six of his nine starts, including the NZ Grand National Hurdles (4200m), Great Northern Hurdle (4200m), KS Browne Hurdle (3100m), and Hawke's Bay Hurdle (3100m).
More New Zealand horse racing news