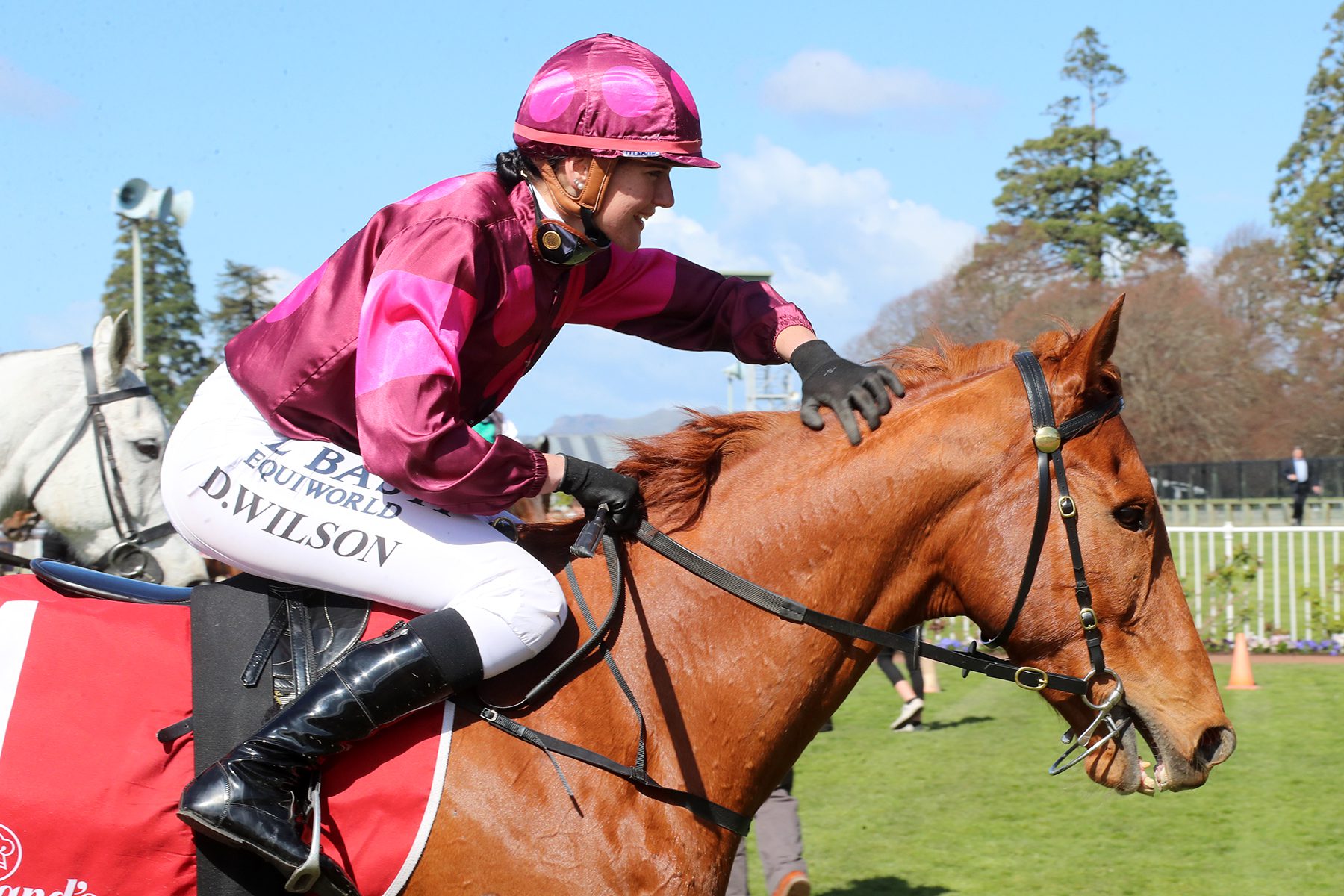 In a gritty display of determination, The Buffer showcased his fighting spirit, surging between runners to secure victory in the Coupland's Bakeries Mile Trial (1400m) at Riccarton, New Zealand.
This race served as a dress rehearsal for the Group 3 Coupland's Bakeries Mile (1600m), the highlight of the New Zealand Cup Carnival in November.
Under the guidance of apprentice jockey Danika Wilson, mentored by trainers Ken Rae and Krystal Williams, The Buffer capitalized on Wilson's 4kg claim, reducing his handicap to 58kgs.
Positioned wide on the home bend, The Buffer encountered a momentary challenge as he hit a flat spot and found himself behind a cluster of horses.
Undeterred, Wilson expertly guided him through a tight gap between Goodanya and Second Thought in the final furlong, securing both her maiden victory in the saddle and the tenth career triumph for The Buffer.
Rae, who acquired The Buffer for $25,000 at the 2018 Karaka Book 2 Sale, expressed delight at Wilson's achievement, praising her dedication.
He remarked, "She is a very dedicated person who deserves that win for all the hard work she puts in."
Acknowledging The Buffer's racing quirks, Rae revealed, "He has that habit of hitting a flat spot in his races, and when I saw him drop back, I thought he would run last.
"He's been around a bit and he needs to be ridden a certain way, and he responds to the kids really well."
Regarding future plans, Rae indicated that The Buffer is unlikely to contest the Coupland's Bakeries Mile due to concerns about the track conditions.
"We haven't thought about the big mile as he isn't the soundest of horses and he just won't cope with a very firm track," said Rae.
"We will keep our sights a little lower, but that way he has a few more wins left in him, which is what the game is all about."
This triumph marked a double victory for Rae and Williams on the day, following the success of two-year-old debutant Redemption in the third race.
With ten wins and 17 placings from 56 starts, The Buffer, hailing from the bloodline of multiple Group One winner Wall Street, has amassed over $200,000 in stakes earnings.