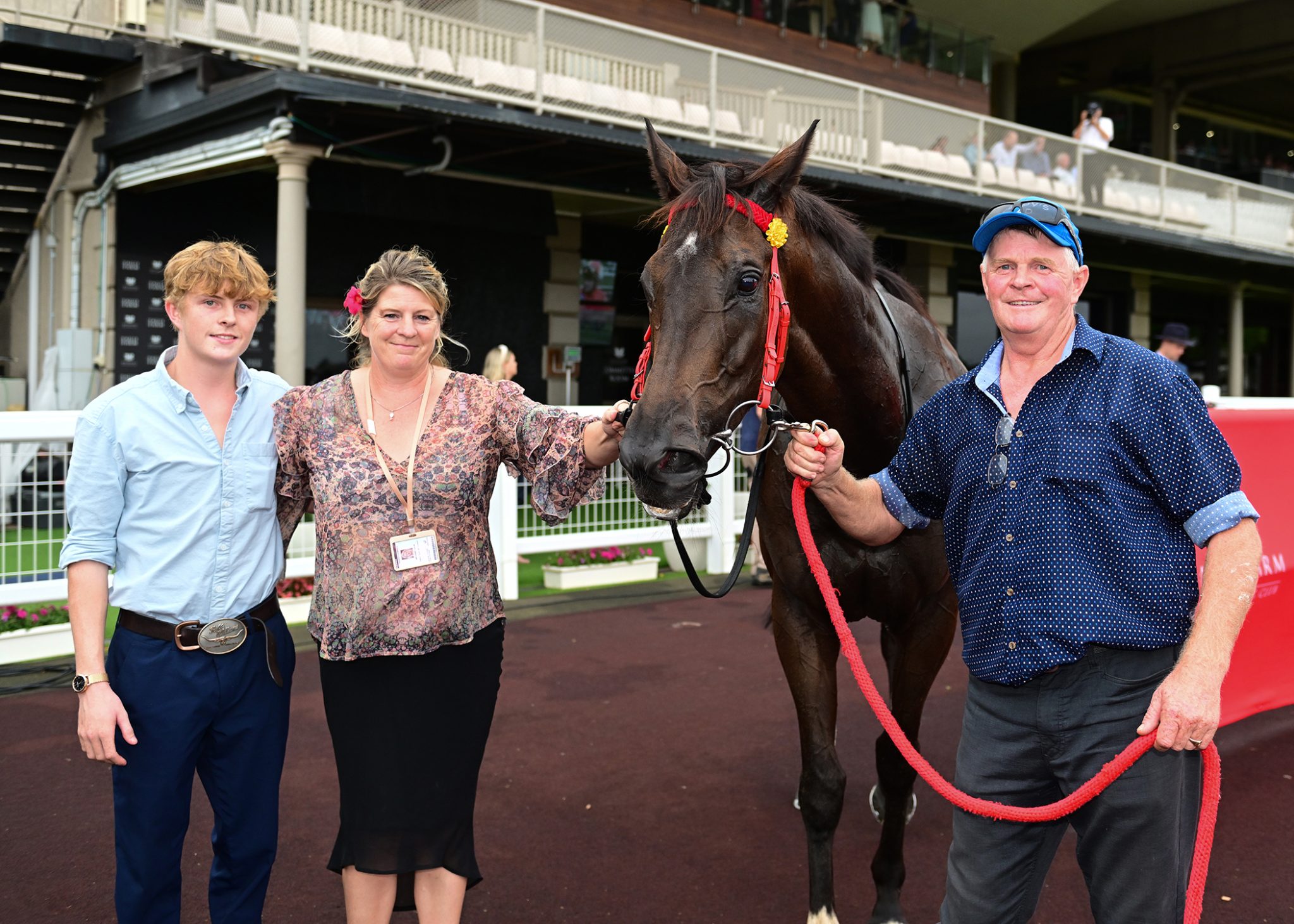 Former Southlanders Ian and Kerry Taplin are set to hit the big smoke in Sydney this weekend with a pair of talented stayers.
Now residing on the Sunshine Coast, the couple will make the long trek south to Sydney this week where Tappy's Lad will contest the Group 1 Tancred Stakes (2400m) and Tapildoodledo will line-up in the Group 2 Tulloch Stakes (2000m).
Tappy's Lad has been in a rich vein of form, winning his last two outings, but will be given a far sterner test this weekend with the 80-rater up against formidable opposition, including Group 1 Melbourne Cup (3200m) winners Gold Trip and Vow And Declare.
The Taplins are hoping to get a gauge on their gelding this weekend and see whether he is up to the better stayers in Australia.
"We will get a line on him after this race and see whether he is up against that lot or not," said owner Ian Taplin, whose wife Kerry trains the gelding.
"His last win was very dominant and the one before was a good, strong win. This is going to be a good test to where we are at."
Stablemate Tapildoodledo will be vying for a berth in the Group 1 Australian Derby (2400m) this weekend and Taplin believes the son of Proisir is more than up to the task.
"He is in great form and a great frame of mind. We think he has improved on his last race," Taplin said.
"Drawing wide (11) won't bother him, he can kick back. He can jump out of the gates, flop along, and he will get one-off somewhere, that is his pattern.
"I am confident he will get 2400m (Derby distance). Both of those horses' grandmother is Tapildo, who won an Oaks and would have gone further if given a chance.
"There is a bit of rain about and both horses don't mind a bit of looseness in the track, so that is not worrying us at all, but it will worry a couple of the others hopefully."
Taplin isn't fazed by the interstate float trip, citing the large distances they covered on the road back in New Zealand.
"They used to go to Riccarton a lot (from Southland) and that is a similar distance, it's only a couple of hours more down to Sydney," he said.
The Taplins have made the Sunshine Coast their home since last winter when they bit the bullet and sold up their 800-cow dairy operation at Isla Bank, and the family is loving the move, although Taplin admits the humidity has taken a bit to get used to.
"We moved over here last June and I am really enjoying it," he said.
"But the heat has been tough to deal with. On several occasions where it has been in the mid to late thirties with humidity between 70-80 percent. There has been a couple of times I have had to come inside and put on the aircon."
While the Queensland lifestyle was appealing, Taplin said the quantity of racing was another drawcard for the couple.
"The racing and area is amazing," he said. "Within a two hour radius of the Sunshine Coast there are 450-500 meetings in a calendar year.
"It is both of our passion. We have looked at it (moving to Queensland) for seven or eight years and have finally done it.
"We have won 19 races and are working anything from eight to 10 horses.
"From our stables we walk across the road to the racetrack, and they put everything on there. It is great."
While loving his new life across the Tasman, Taplin has still got an interest back home.
"I have still got a few hundred acres outside of Invercargill, I am just leasing it out at the moment," he said.