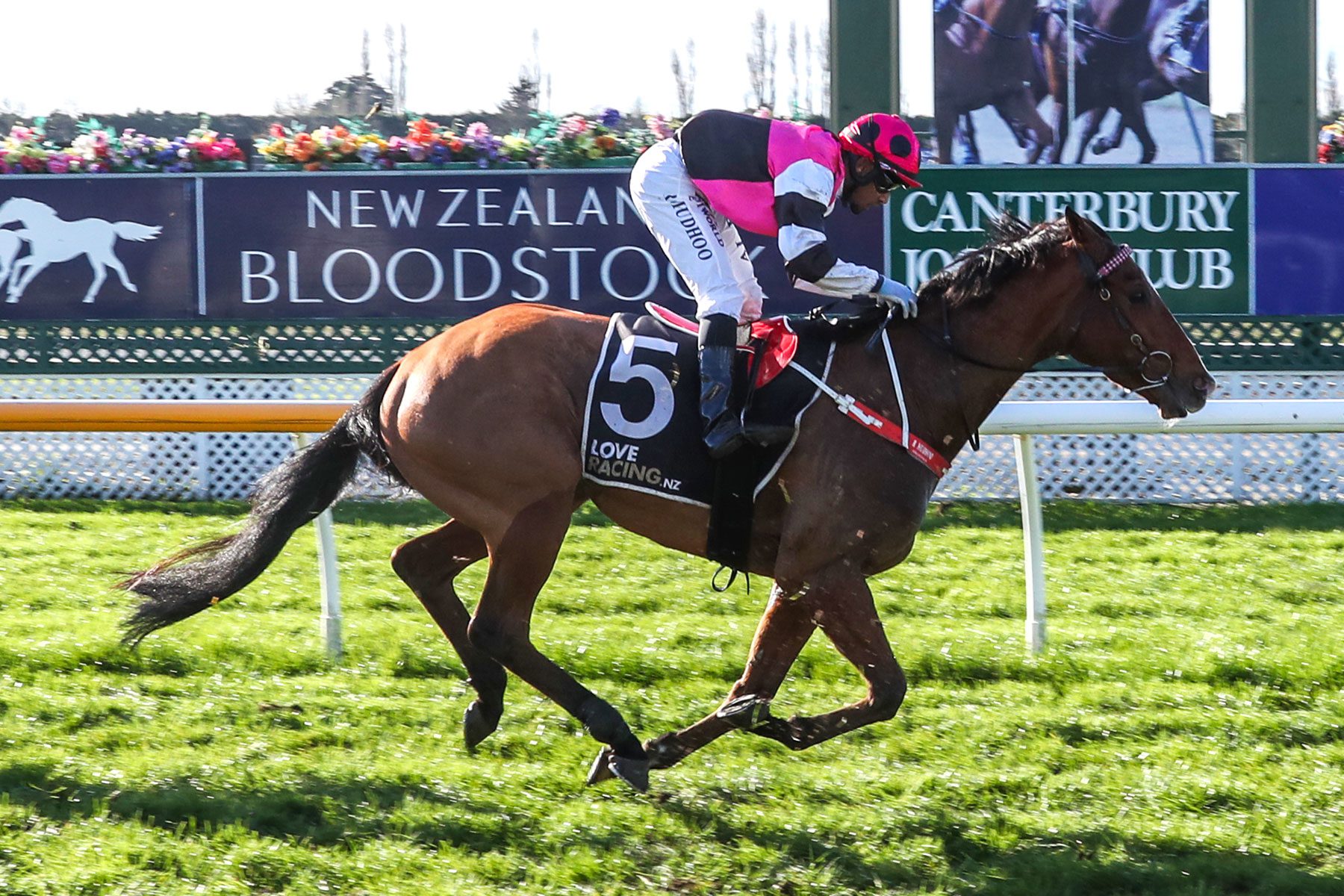 New Zealand trainers Kelvin and Aimee Tyler will have five runners at Wingatui on Sunday but the more pressing focus is on two feature races on the Sunshine Coast on Saturday.
Dalghar five-year-old mare Kitty Power will spearhead the Wingatui team in the feature Positive Signs 1600, with the Tylers hoping to head to that meeting off the back of a successful day at Caloundra.
Kelvin Tyler will saddle Dunhill in the Listed Caloundra Cup (2400m) ahead of the Group 3 Winx Guineas (1600m), a race he has Master Marko and Prince Alby set for.
While Tyler was initially disappointed with Dunhill's last placing in the Listed Ipswich Cup (2150m) last month, he has followed jockey Tegan Harrison's advice to forget the run and was delighted to welcome a deluge of rain heading into this weekend's staying feature.
"He found Ipswich far too tight. He just struggled to get around there," Tyler said.
"It's raining here at the moment and that's going to be a big help for him. He seems good and should be a good runner's chance.
"I galloped him in blinkers a couple of weeks ago and I've never had a horse improve so much with blinkers on so I was disappointed when he ran so average at Ipswich but the rider said 'just ignore that. He couldn't get around the corners' so I've just taken that on board.
"It's raining here at the moment. They are talking 30mm today and 40mm tomorrow so it should go to a heavy track and be tough going so that should bring him right into it."
In nine starts on heavy tracks, Pins four-year-old Dunhill has won three and placed in four, showing his adeptness for those conditions.
"He ran a really good race in his first race over here in the Gold Coast Cup (2400m) but he's disappointed a bit since then," Tyler said.
"He's had a few muscle issues so we've had a bit of chiropractic work done to him and had the electro-magnetic pulse therapy done yesterday and he seems good as gold for this one."
Tyler was also happy with Master Marko and Prince Alby ahead of the Winx Guineas.
"Marko has really improved. He's probably looking for a bit more ground than 1600m so the wet track will help him. He didn't go a bad race in the Gunsynd Classic (Group 3 1600m at Eagle Farm) last time. He just couldn't get going when he needed to.
"I've backed off Prince Alby a bit going into this one. He's a big, raw-boned horse and ability-wise, he's better than Marko but he just needs to mature a bit."
Tyler and his wife Vanessa have decided to extend their Queensland stay for a month longer as he looks to take advantage of slightly weaker post-carnival racing for his team.
"It's been great over here. There's a race for every horse and the racing scene is just so positive," Tyler said.
"They're good people and we've really enjoyed it. Half of the trip has been about the horses but it's also been about us having a holiday too. We've won probably $60,000 but a decent win would make it that bit better."
Tyler is hoping to take advantage of suitable races for his winter team at Wingatui, with expectations of another honest race from Kitty Power.
"She just goes a good race every week but she's getting overdue another win. She's sound as a bell and we can't fault her going into this one, so hopefully it's her day," he said.
The Tylers' other runners at Wingatui are Ole Mate, Ying Resolute, Zambezi Zipper and Go Lotte.
"Go Lotte is probably the pick of our team in the maiden 1200. She's going along nicely at the moment."