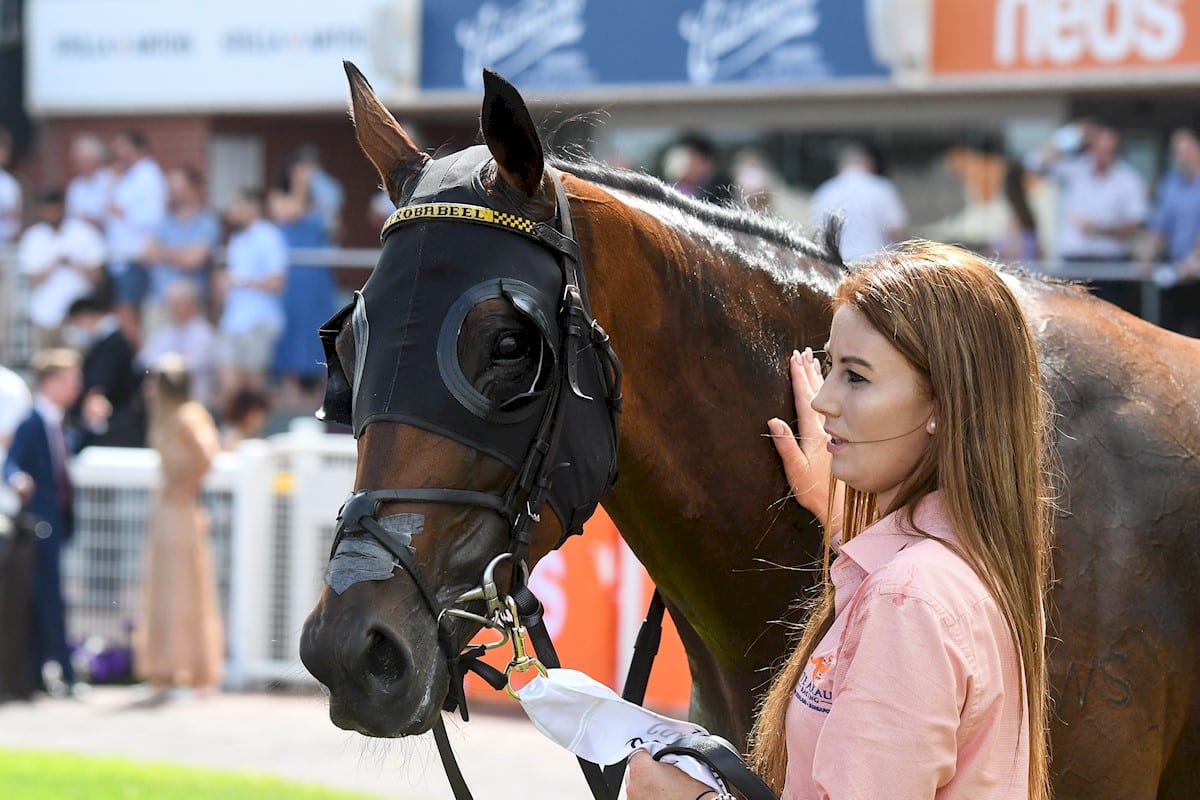 Ashley Handley has empathy for the New Zealand connections of All Star Mile hope Probabeel, but it should be Handley her connections are grateful for.
Without Handley's dedication as strapper of the Jamie Richards-trained Probabeel, the +300 second favourite for Saturday's All-Star Mile (1600m) at The Valley may not be going around.
"It would be really nice if this COVID wasn't going on," Handley said.
"I know the owners, Jamie and everyone would love to be over here."
Handley has had to sacrifice a lot to be with Probabeel during COVID that has forced her to go through quarantine stints in Australia and back home in New Zealand.
But Handley said Probabeel makes it all worthwhile.
Handley travelled to Sydney with Probabeel last autumn and was back in Melbourne during the spring.
She returned home for Christmas after undergoing a stint in quarantine and travelled ahead of Probabeel back to Australia in time to clear two weeks quarantine before the mare arrived.
Handley has been with Probabeel since the mare started travelling to race in Australia.
"Everyone has lots to do with the horses back home. They all help which makes it the team that it is," she said.
"I only got her when she started travelling but she's pretty easy to deal with.
"I've been with her a while now and I've got to know her, develop a bond.
"It's been good to be over here. I enjoy it. I enjoy being with her."
That bond has seen Probabeel win twice this autumn, both times at Caulfield, first-up over 1200m then in the Group 1 Futurity Stakes (1400m) on February 20.
Probabeel was taken to The Valley on Tuesday for a gallop with race jockey Damian Lane aboard.
"She seemed to work well. She's pretty cool calm and collected," Handley said.