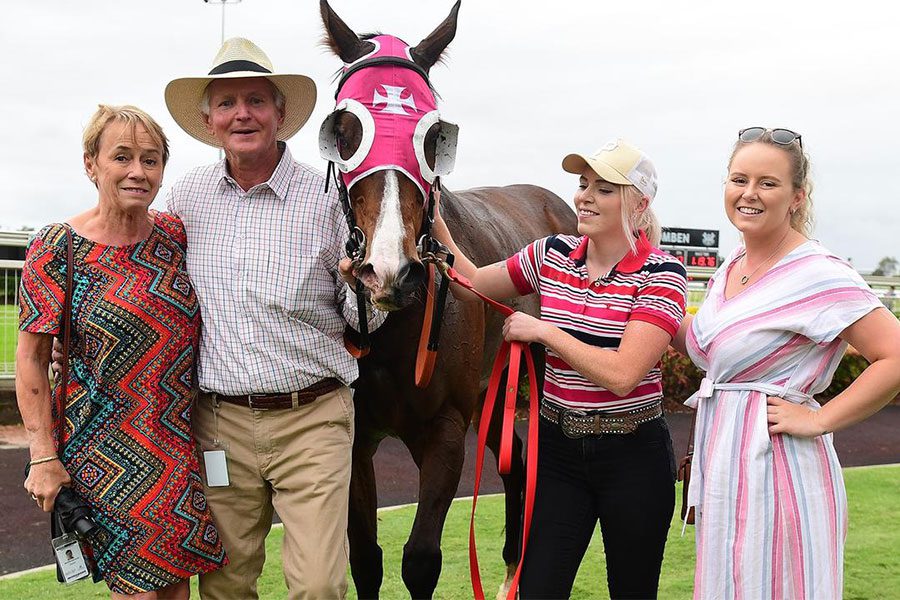 Shaun Dwyer is adamant – nothing beats being back in the great state of Queensland.
But he's also smart enough to know that he will not be able to follow through on his plans to grow his stable unless he continues to train feature-race winners.
And there is no better opportunity to do that than Saturday's AU$200,000 Eye Liner Stakes (1350m) at Ipswich.
Dwyer has Last Chance lining up in this sprint, the gelding given generous winning odds of +1700 by Bovada.
The six-year-old carries good form into Saturday, finishing second to Mark Currie's star Soxagon last start in the ATC Club Trophy over 1200m at Gold Coast Turf Club on May 7.
Before that, Last Chance won two starts over 1350m at Doomben in April.
"He's a nice horse, isn't he? When I got him he'd won 14 and had 16 seconds out of 45 starts," Dwyer told HorseBetting.com.au.
"And he's had six runs for me for two wins and two seconds. He's ultra-consistent.
"Once again, he's not fancied in the market – he's out to $20.
"So if Soxagon was in this – who beat him at the Gold Coast and subsequently won the BRC Sprint – he'd probably be the $3 favourite.
"He's pretty rock-hard fit, so I can't see why he won't race well."
Dwyer wants to expand his operation at Sunshine Coast Turf Club in Caloundra, and – with his impressive credentials – nothing should stop him from getting the 30 more boxes he's after.
But he also knows he needs to keep winning in order to do that.
"I could put 10 billboards up all around Queensland and advertise every night on TV – nothing works, except training winners," he said.
"Whether it's a winner at Ipswich or a winner in town – that's when people take notice of you.
"It's one of the few industries where you can advertise all you like – it might get you some horses, but unless you win you don't get horses."
Indeed, Dwyer is a winner.
In April last year he decided to move back home to the Sunshine Coast after his 13 years in Victoria that included four Bendigo Trainers' Premiership victories.
He also oversaw the Bendigo Horse of the Year on four occasions.
"Life's great. When you consider I left the Bendigo weather, it's even better," Dwyer said with a laugh.
"It toughened me up a lot. It's tough down there. The Victorian Spring Carnival is just a great carnival.
"I was lucky enough to spend two years as a foreman for Bart Cummings back in the Saintly and Dane Ripper days.
"(For Cummings) to win 12 Melbourne Cups – it still blows me away. It took Godolphin 30 years to win one.
"It's just so damn hard to win. Victoria was great. I only planned to go there for 10 years.
"Miss Leonidas came at the end of it, so she drew it out a little further. But it certainly teaches you to play tough.
"You're up against good horses. But I'm glad to be back home."
Ideally, Dwyer would like to step up his workload in the next 10 years before he thinks about retiring after enjoying an outstanding career.
"I've been here 12 months. It's been tough going, but I've only got eight horses in work and we're building from two-year-olds up," he said.
"I've got eight waiting to come in. So it'll take a little while. I've applied for 30 more boxes.
"They're building another 120, and there are 240 already on-course.
"It's good to be home. The weather's certainly nice. It's great to be back in Queensland, and I'm desperate to get some more boxes."
Dwyer said he was pleasantly surprised by how good the Sunshine Coast Turf Club facility was when the experienced trainer – originally from Mackay – set back up in south-east Queensland last year.
"This facility – I couldn't believe it when I came back. It's a big track and it's a great racetrack," he said.
"Murray Weeding, the course manager, does a great job. There are 68 meetings on this grass track every year, which is phenomenal.
"The climate's good here, but you've still got to do the work. I don't think many major tracks in this country would have 68 meetings every year.
"They spent $9 million putting in a big synthetic track. It's a great facility.
"The tracks are terrific, and of the 120 stables they're building I'm hoping I can snare some because a lot of people have applied to come here."
Dwyer's son, Shaun Dwyer Jr, is one of many talented trainers at Sunshine Coast Turf Club.
"He's got a few really nice babies. He's got a ripping little horse called Rubunkar who's in on Sunday for his first start," Dwyer said.
"He's by Winning Rupert, and he's got a Hellbent filly (Li'l Misshonkytonk). They're both two-year-olds.
"And he's got three or four nice yearlings. He's got it all ahead of him. He's in the same boat as me.
"We're struggling to get stables, but I've applied for 30 on-course and I'll probably handle 20 quickly.
"He'll probably fill up the other 10. He wanted to do his own thing. It'll work good for us."