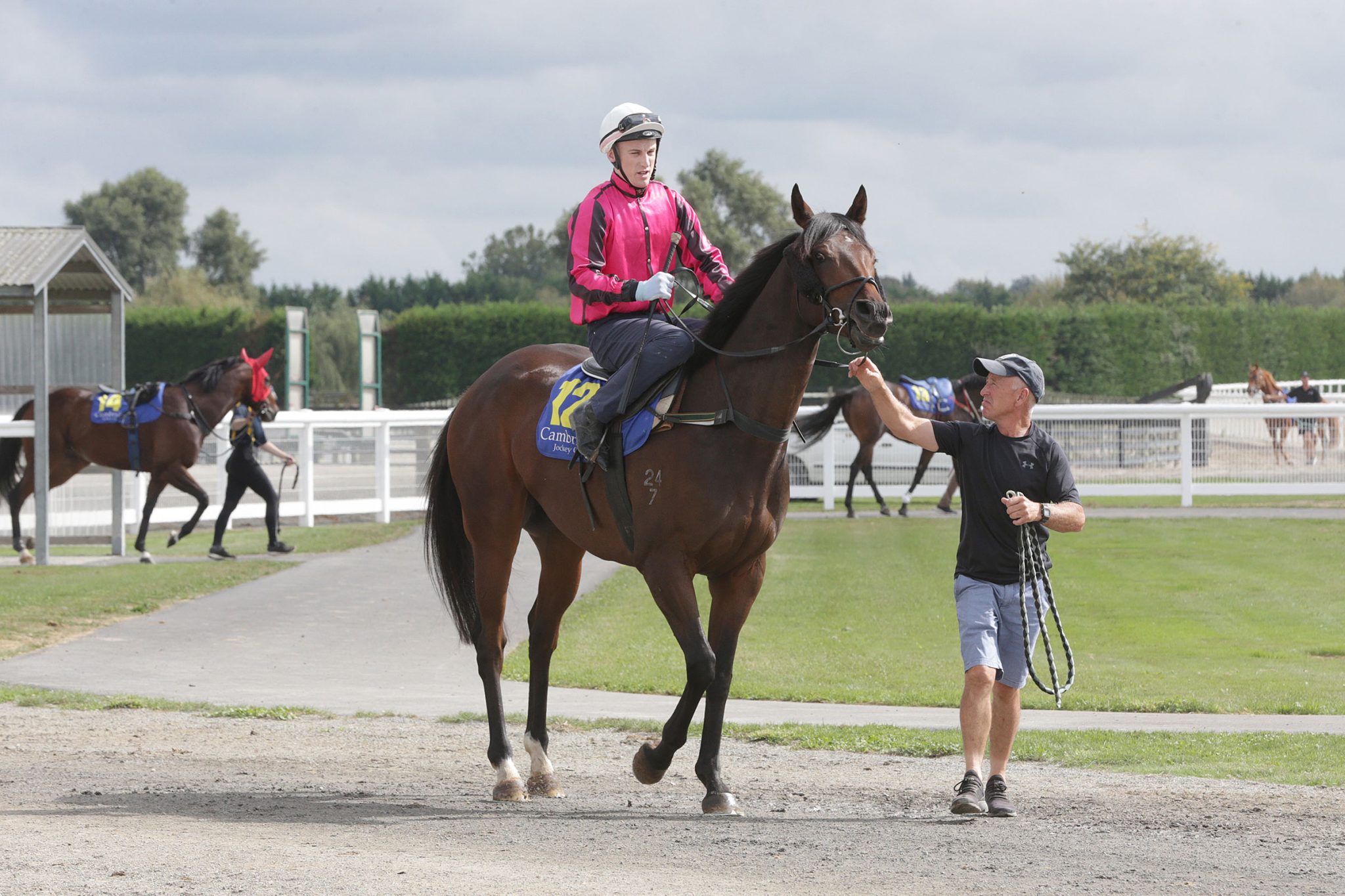 Paul Richards is ensuring the family name won't be absent from the New Zealand training ranks now his premiership-winning son Jamie is moving to Hong Kong.
Richards departed from Te Akau Racing at the end of March, just before his son did. He got his training licence back and will be back at the races at Pukekohe on Saturday with the improving winter galloper Seajetz, who contests the Rating 74 Benchmark VRC Trophy (1400m).
"The main reason I was at Te Akau was because of Jamie. When he first got the job as sole trainer when Stephen Autridge left, Jamie came to see me and asked if I could give him a hand, which I did, and thoroughly enjoyed.
"Now that he's going up to Hong Kong, I've just gone out and I'm doing my own thing again."
Richards will train horses mostly for long-time clients Bill and Sandra Duell, who own Seajetz, as well as for himself and his own family.
"When I started at Te Akau Racing, Bill and Sandra's horses came with me to Te Akau," Richards said.
"They had two or three horses with Jamie, and now that we have both left Te Akau, those horses have come back with me."
Seajetz, who has won three of his 11 races, has trialled twice heading into this campaign. At his most recent trial he finished fourth in a 950m open catchweight at Cambridge on April 5.
"He does like to get his toe into the ground, so as long as there's a bit of cut in the ground he'll take his place at Pukekohe," Richards said.
"He's had a couple of trials. His last trial at Cambridge was quite good, and it brought him on quite a bit. His work on Tuesday was very good and he seems in great order.
"He's pretty forward and he'll give a good sight."
Richards said he doesn't have any particular aims for Seajetz this winter bar taking him through the grades.
"We'll be guided by how he's going. But he's out of a Zabeel mare and potentially he could develop into a nice staying horse."
Also moving to Richards' new stable in Matamata is the high-quality juvenile filly Hanalei, who won the Listed Wellesley Stakes (1100m) at Trentham on January 15 before finishing fourth in the Matamata Breeders' Stakes (1200m) on February 26 behind former stablemate Maven Belle.
Richards and his wife Leanne bred Hanalei along with the Duells and they all race the Darci Brahma filly.
"She's at the water walker at the moment for a couple of weeks, and then she'll go out until the beginning of June, when she'll prepare for spring," Richards said.
"On what she showed this season, you'd think she could be a 1000 Guineas filly. She's matured quite a bit with the time she's had in the paddock, grown a wee bit, and she's got it all in front of her.
"Her mother didn't really come right until she was four so what she did as a two-year-old was a bit of a bonus."
Along with the training work, Richards will continue his agistment work for Te Akau Racing, where he does some short-term spelling of horses which need a week or two to freshen up.
He is also planning to pre-train young horses that Jamie plans to take to Hong Kong.
"We will look to develop them and send them up when they are ready," he said.
"It will mainly be New Zealand horses we will look after, though we may also pre-train any yearlings that they get in Australia with the intention of taking to Hong Kong."
Richards said the agistment and pre-training work will be enough that he won't want to take too many horses on, but he's looking forward to the change.
"We won't be getting too big. Eight or 10 will be enough," he said.
"It's another chapter and I'm looking forward to it."
More New Zealand horse racing news