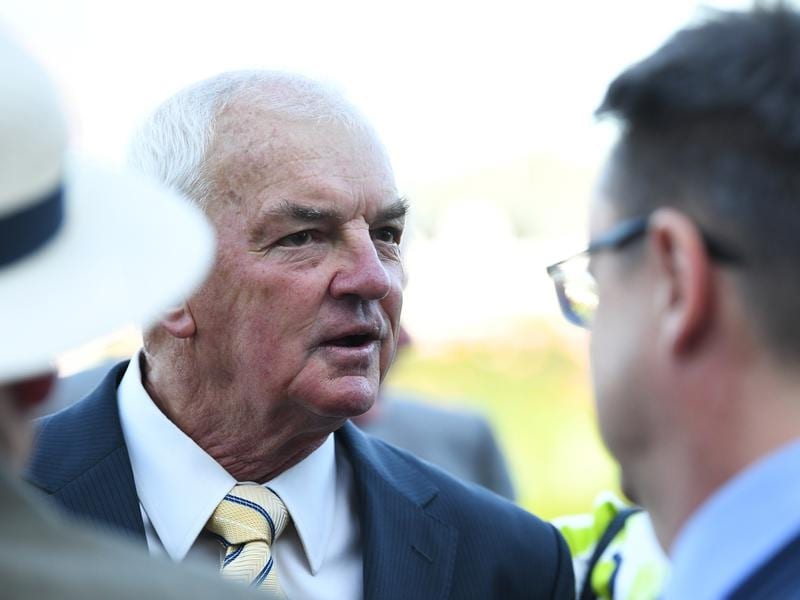 Trainer Colin Little has been one of the biggest supporters of synthetic track racing in Victoria and does not want his scratching of a runner at Pakenham to be seen as a knock on the Polytrack.
Little sought stewards permission to scratch Peko from a race at Pakenham on Sunday and will undertake an inspection of the track before deciding whether Vegas Knight takes his place on Tuesday.
The trainer was concerned at the excessive amount of kickback at Sunday's meeting and that a number of horses returned post-race coughing.
Under those circumstances Little felt it was unsafe for Peko to race.
Little has no doubts the problems can be rectified and spoke to Polytrack's Australian managing director Reid Sanders who was heading to Pakenham on Monday.
"We've got the same track at Caulfield. We've had it for six years and it's saved our lives," Little said.
"Pakenham has spent the most money you can spend on an artificial track and it's the best artificial track we've seen and everyone is putting them in because it's the best track.
"But like what happens to turf, sometimes grass is no good. Something has happened to Pakenham recently and in my opinion it was no good yesterday."
Little said he does not want to be seen as bagging Polytrack and walked the track after the last race on Sunday with Pakenham chief executive Michael Hodge.
Hodge tweeted on Sunday night Polytrack was arriving to power harrow the track ahead of Tuesday's nine race card.
Little said the track was terribly loose and what the industry called "delaminated".
"I'm sure they'll fix it," he said.
"It's not Pakenham's fault in the sense. They've gone out and spent the most amount of money that's possible to get the best track in the world, but yesterday, and possibly Friday, it's gone pear-shaped.
"I feel sorry for Pakenham. I didn't want to be giving them a kicking, but I had to stick up for my horse."