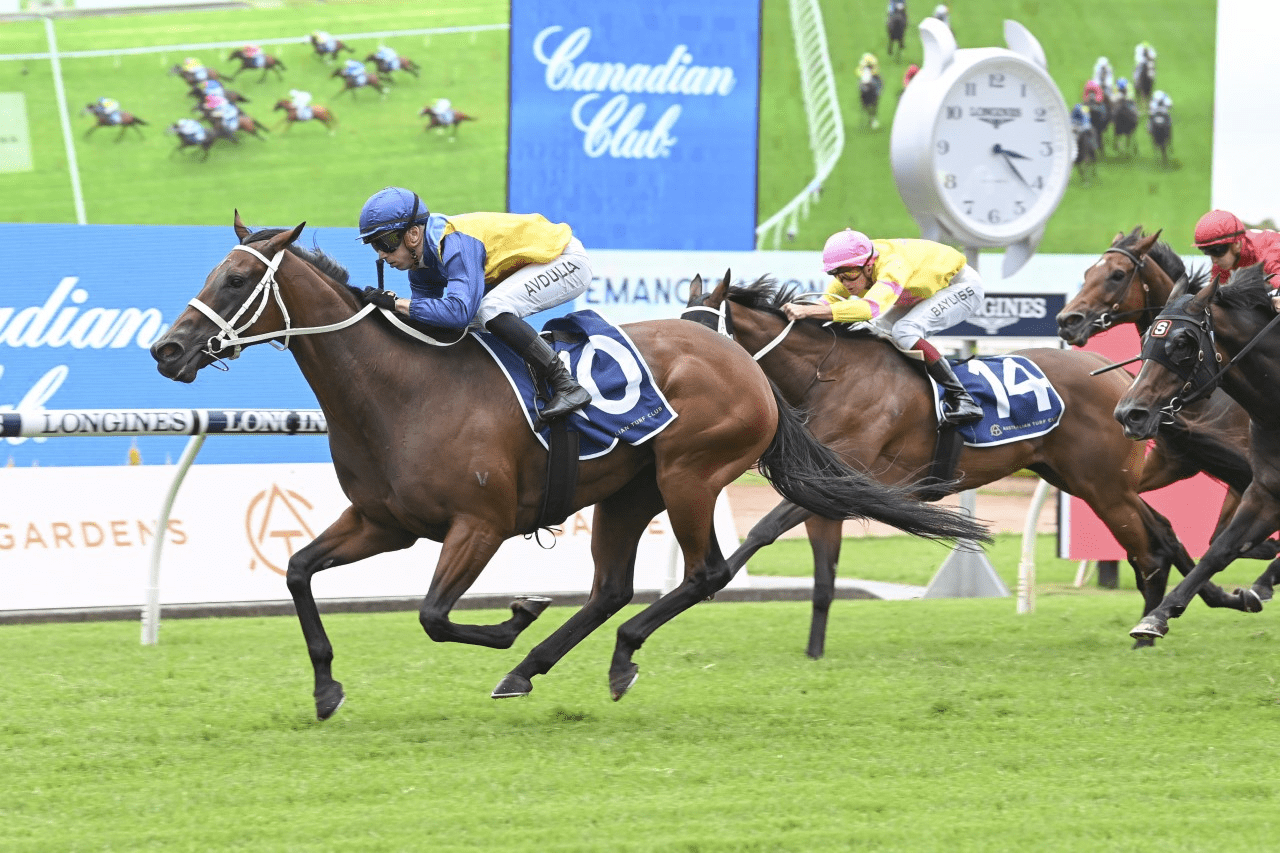 If you boxed up the three Chris Waller runners in this year's Emancipation Stakes you would've seen a nice collect.
Roots has proven too good for stablemates, Atishu and Finepoint as Chris Waller has trained the first three runners home in the Group 2 Emancipation Stakes for the fillies and mares.
It was a much improved effort from what we saw in the Group 3 Aspiration Quality as the short-priced commodity, Roots, went down by a half-length behind Thalassophile.
Back in trip to the 1500m has done the trick for this daughter of Press Statement, returning the favour for followers, this time at a nice price for online bookmakers.
Brenton Avdulla found a beautiful position three pairs back turning for home, peeling off Mirra Vision to bolt clear with the prize.
2023 Group 2 Emancipation Stakes Replay – Roots
Finepoint was brave sitting outside the leader throughout and held onto third, while Atishu will go into everyone's black book, missing the start completely before storming to the wire grabbing second in an impressive return.
Chris Waller was at Rosehill Gardens for the race and spoke about his trio in his post-race assessment.
"Yeah, it was really special," said Waller.
"You get just as much a kick out of these one's as the real big ones when it works out like that.
"They're not superstars but she's a Group 2 winner Roots and the others have picked up Group 2 placings so it's worked out really well.
"Realistically it's like their grand final. Roots' grand final today, so she's won her grand final, so then you look at a race like a Tatt's Tiara in Queensland, something like that which is a Group 1 which would be the pinnacle."
Brenton Avdulla spoke post-race and gave a strong assessment of the mare being well prepared for this race and her progression moving forward.
"She was well presented here today, said Avdulla.
"I rode her first-up and she was off the bridle the whole way at the shorter trip. Then I thought she was okay second-up, maybe had the edge off her a fraction.
"But 1500m around here, perfect. She jumped well, she executed really well so she was able to have the right spot at the right time and just used her turn of speed there halfway up, and she really quickened well like a nice mare.
"She's got a really good turn of speed and if you try and stretch her out it probably just pulls it out of her a bit. I'm not one to tell Chris (Waller) what to do, he's a champion trainer for a reason."