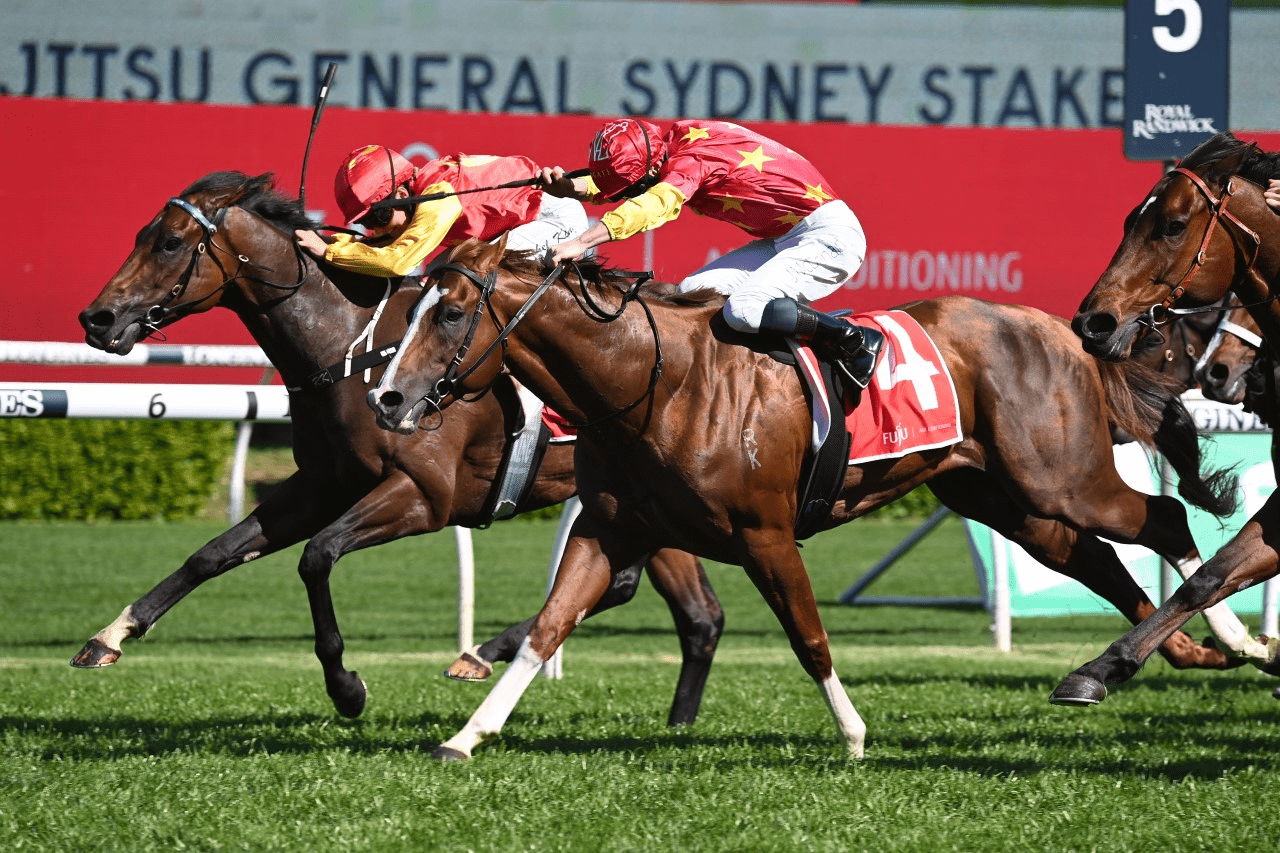 He has overcome knee surgery and feet issues, but Rocketing By is now a Group winner on Everest Day having caused a massive boilover in the Sydney Stakes for David Pfieffer.
It was a gutsy finish on the inside for the five-year-old to lunge and hold off In The Congo at the post for Gai Waterhouse and Adrian Bott.
2022 Sydney Stakes Replay
Pfieffer was thrilled for everyone who stuck by him when his gelding had plenty of hurdles to navigate.
"He's had a few tasks to jump. He's had knee surgery, he's had issues with his feet and to get the result, it's phenomenal," he said.
"For me, the stable, for all the team, they work tirelessly. It's not a one-man team, some good people back home.
"My foreman who's been with me, geez a long time, she may as well be my wife. They've got to tolerate me, as my family does. It's a great result for everyone involved."
A cheap purchase, Pfieffer's confidence grew in Rocketing By as the Randwick track condition was upgraded to a Soft 6.
"I was a bit worried we were a run short. But when the track kept improving I got a bit more confident," he said.
"He's spent a lot of time down by the beach lately, so I daresay we'll continue down that path. He loves the water down there so we'll consider what we do going forward.
"Whether we look at the Redzel (named the Nature Strip this year) or take a trip to Melbourne, but we'll let the dust settle from here."
Winner rider Rachel King said Rocketing By made a very strong first impression on her.
"I sat on this horse for the first time when I trialled him the other day and had him actually forward," she said.
"Didn't know if that was quite the way to ride him but geez he gave me a good feel. He did the same again today, he just travelled.
"Coming into the top of the straight I had so much horse left."