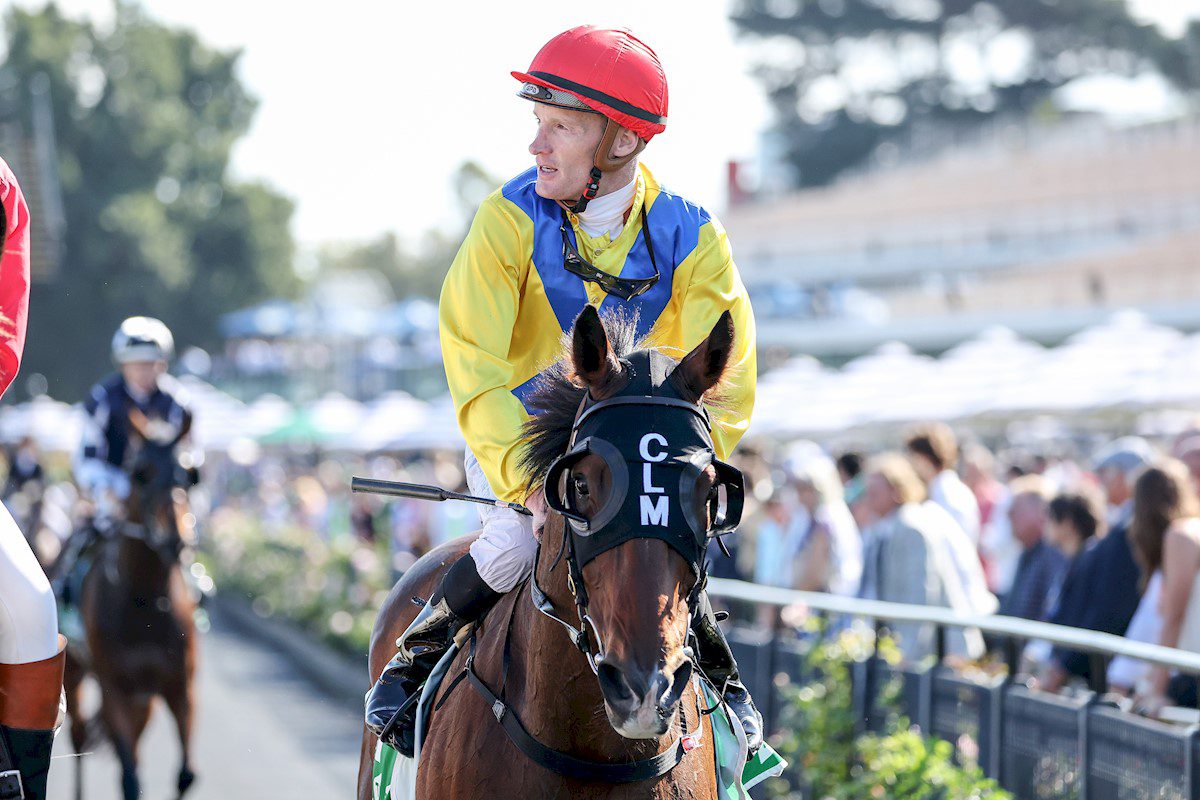 Right You Are has now made it five wins on the bounce with an ultra-impressive win in the Australian Cup Prelude over 2000m, beating home the 2019 Melbourne Cup winner, Vow And Declare, and the 2022 Melbourne Cup runner-up, Emissary.
With Ethan Brown being still in hospital after his fall, Mark Zahra was chosen as the rider to take over in the saddle, after Brown had ridden Right You Are at all four of his wins this time in.
The Western Australian runner Marocchino set up a very quick tempo in the Australian Cup Prelude, which set the race up for a runner that had cover and was fit enough to run out the 2000m, and that was the winner, as he ran away to record a 1.25 length victory.
Right You Are has now earned his right to take on the Group 1 Australian Cup, with this picket fence extending out to five and a chance to go to six in two weeks' time.
2023 Australian Cup Prelude Replay – Right You Are
Ciaron Maher & David Eustace brought up the first winner on Super Saturday and Eustace spoke about the win post-race.
"It's great to see, he's always been quite a talented horse and he's had his quirks a little bit, but he's just in a beautiful rhythm now," Eustace said.
"First and foremost, he's sound and he had a suspensory injury that's right clearly, and he's just gaining a bit of confidence.
"Lovely ride from Mark (Zahra), he waited for the gap to come and when it did, you know, full credit to the horse he really dug in and I thought he showed an awful lot of fight."
Mark Zahra took on the ride from his great mate Ethan Brown and he spoke of what his mate said to him before the ride on Friday.
"For sure, he's a good mate of mine Ethan and went to see him yesterday, it's shocking to see him like that, but he's on the improve and he's done a good job on this guy," Zahra said of his mate, Ethan Brown.
"I mean he's a winner isn't he, Ciaron and Dave have done a great job with him, and he just keeps on winning.
"They were going along at a solid clip.
"A solid horse in former Melbourne Cup winner, Vow And Declare, was going pretty much head and head with us, and then to pull away from him late, it's a good effort and he's earned his spot in the Australian Cup, one hundred percent."
Right You Are is now $8 in the Australian Cup futures market with online bookmakers.