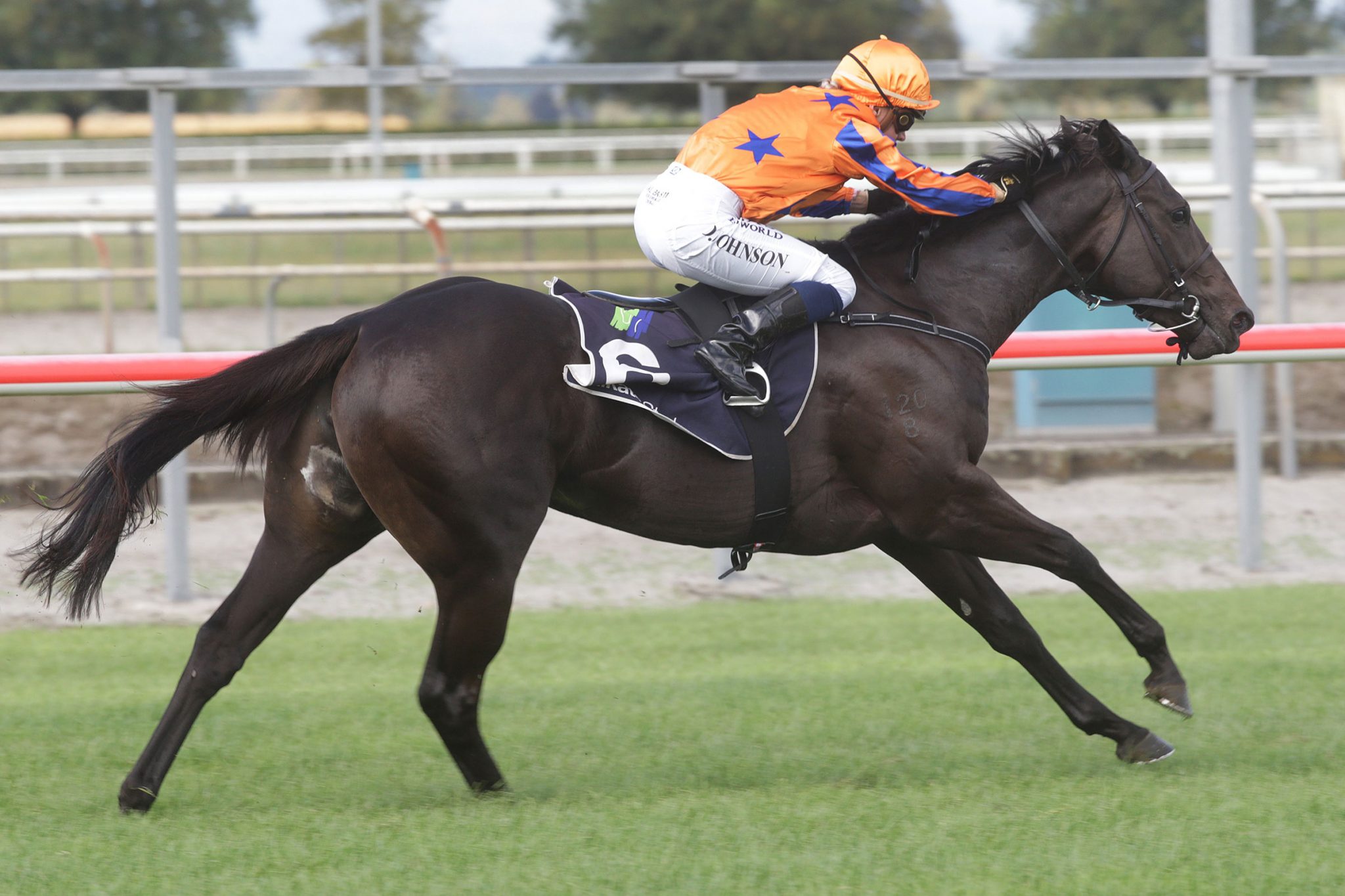 Having readjusted to the South Island pace of life, Jamie Richards is banking on having the final piece of his Group 1 Barneswood Farm New Zealand 1000 Guineas (1600m) jigsaw trained to the minute for Ashburton on Sunday.
Richards already has a string of five fillies on track for the Classic at Riccarton on November 13, with talented Savabeel filly Synchronize poised to join them, dependent on a performance up to expectations in Sunday's Thank You Barneswood Farms 1500.
Imperatriz, The Perfect Pink, Belle En Rouge, Irish Red and Shepherd's Delight have all cemented their claims for a start in the three-year-old fillies feature and now Synchronize looks set to join them, having bounced back to winning form with a sweeping late finish at Timaru earlier this month.
However, there has already been a delay with treatment for a cut leg sustained on the float ride home after her Timaru win, dictating Richards down a path he hasn't often tread with a three-year-old filly, tackling a Rating 74 lead-up race ahead of the 1000 Guineas.
"She got a bit of a nick on her leg in the truck on the way home and we were hoping to back her up from her Timaru win into the Barneswood Farm Stakes the following Saturday," Richards said.
"It would have been an eight-day turn-around but we just couldn't get her there. I didn't think the right thing to do was to go from 1200m at Timaru up to 1600m of the War Decree Stakes last Saturday so we've just taken our time a little bit.
"We wouldn't often run a three-year-old in this type of race. It's not ideal but it's just where we are at the moment. She's in a good space. She's worked up nicely. She should be competitive on Sunday and so long as she is, she'll be running in the 1000 Guineas."
Richards has a good opinion of Synchronize, winner of two of her three starts, and won't be surprised if she puts herself right in 1000 Guineas calculations with a big run on Sunday.
"She's ready to run well and she needs to run well to be going to the 1000 Guineas but I think she can run in the first three or four at least," he said.
"She found the line well at Timaru and that's how she has to be ridden. She was stoked up to sit outside the leader in the Canterbury Belle Stakes (when 11th) and that's just not the way to ride her.
"She needs to breathe and relax and finish it off from there and that's the way we'll be riding her on Sunday. It will be 13 days into the 1000 Guineas so it should work out nicely."
Richards ran the ruler over his Cup week team at Riccarton on Thursday and suggested he could have as many as 20 runners through the carnival, with Noverre and I Wish I Win tackling the Group 1 Al Basti Equiworld Dubai New Zealand 2000 Guineas (1600m) on Saturday week.