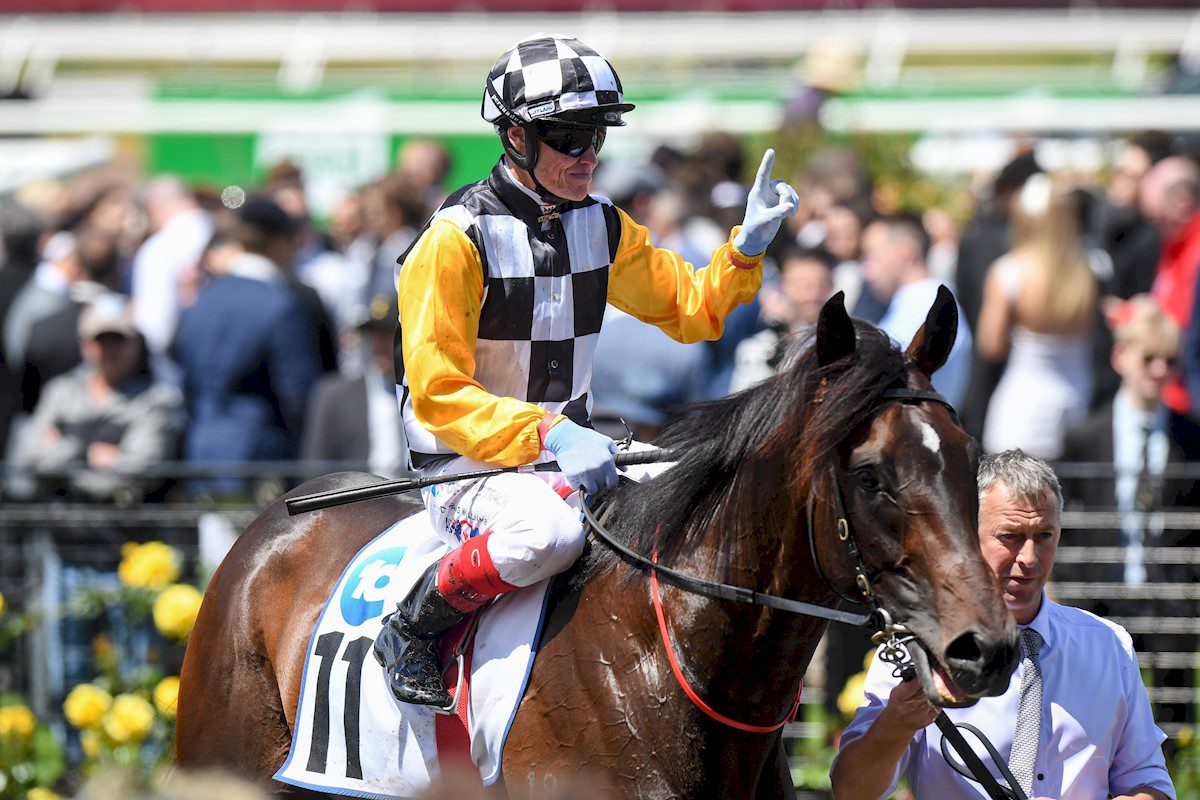 Perfect Thought has run away with the Carbine Club Stakes in the first race of the Melbourne Cup Carnival, giving Craig Williams and John Sargent their first winner on Derby Day at Flemington.
The favourite, Pungo, set up a genuine tempo and looked to have the race within his keeping at the 200m mark before the $28 outsider, ran home down the outside and claimed the leader with 100m to go.
Williams has kicked off Derby Day the same way that he finished Cox Plate Day last week, with another impressive winner aided by a good ride by the star Victorian jockey.
2022 Carbine Club Stakes Replay
John Sargent has won his second Carbine Club Stakes after Saintly won in the exact same silks 27 years ago.
"He's a bit of a quirky colt so we've changed all of his gear and he's had nothing today." Sargent said after the race about his three-year-old colt.
"He shows so much potential at home on the track and we've always rated him with the connections and today he showed he is a good horse.
"I think so, I don't think a Derby (VRC Derby) is his type of race. He's a bit too keen for that, but it's a very good race to win, a Carbine, very good horses come out of this."
John Sargent explained that this was the race that the team had bookmarked as his grand final instead of taking him to the Derby.
Craig Williams has enjoyed a very good Spring Carnival so far and this win on Perfect Thought has now made it his fifth Group win for the spring in Victoria and New South Wales.
"You could feel that he nice ability back then and the end of the two-year-old season and I haven't seen him since."
Williams was asked how he thought this colt had improved since he rode him back on Anzac Day at Flemington earlier in the year.
"They were very confident that today's improving track conditions would be to his advantage but he was quite lethal today.
"He travelled simply, no gear with him, he put in an acceleration and then he was really solid through the line.
Williams then went on to comment on the track, saying it walked on top like an improving Soft 7 and with this good weather around we could definitely get to a Soft 6.